Description
Kat Robichaud's Misfit Cabaret Presents: Horror Show
A truly horrific variety show with slasher film parodies, gruesome serial killers, demonic possession, and singing!
Singer Kat Robichaud (NBC's The Voice) brings her band, The Darling Misfits, to San Francisco's Great Star Theater for Misfit Cabaret's spooky Halloween extravaganza. This pop culture variety show blends rock 'n' roll, vaudeville and all your favorite horror films, rolled into one sexy, funny, musical show in a haunted Chinatown theater. Robichaud and her band create a night of decadence, bawdiness and horror, complete with everything from burlesque to drag to circus to magic and even a spooky costume contest. Don't miss this super fun show
***COSTUME CONTEST during intermission SPONSORED BY COSTUMES ON HAIGHT- dress to impress and show off you festive wear on stage for special prizes!!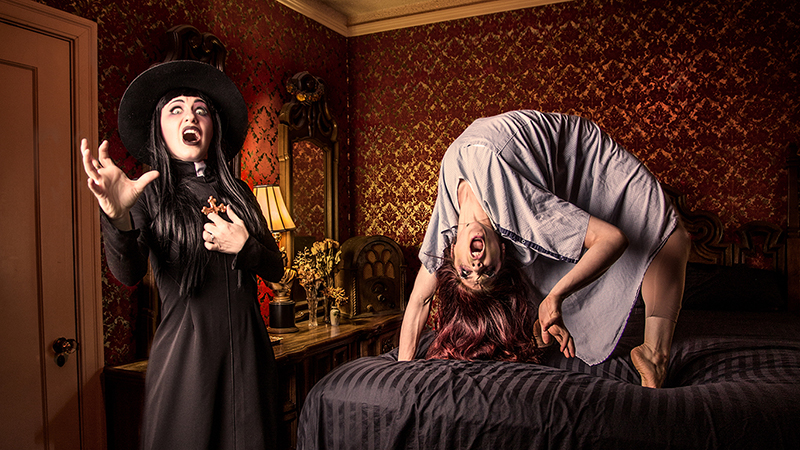 PERFORMANCES BY:
Johnny Rockitt in shock rocker drag
Jonbenet Butterbuns in Psycho-tic burlesque
eka.boo.button performs an aerial Exorcism (October 20th and 21st)
Maia Adams performs an aerial Exorcism (October 27th and 28th)
Shovelman thumps out the demons on his shovel bass
FOU FOU HA! performs a zombie-rific demonic dance to a cabaret waltz
***Featuring two new songs from your host, Kat Robichaud, with her Darling Misfits
*VIP TABLES AND DATENIGHT PACKAGES RECEIVE SPECIAL GIFT BAGS, DRINKS, AND A PRIVATE SERENADE AFTER THE SHOW: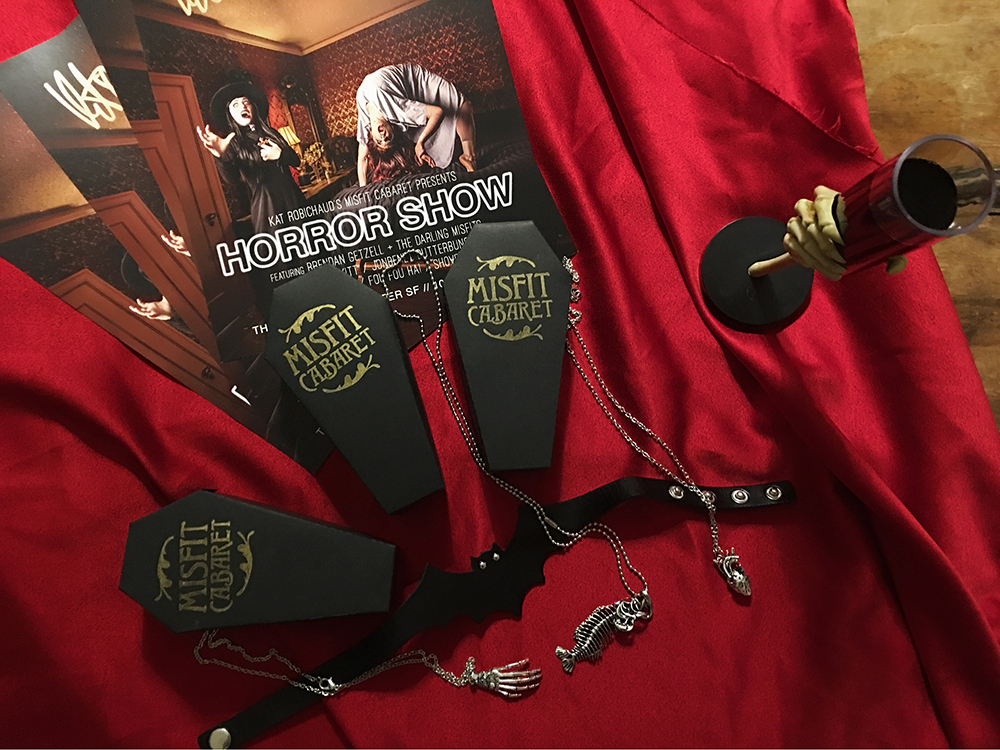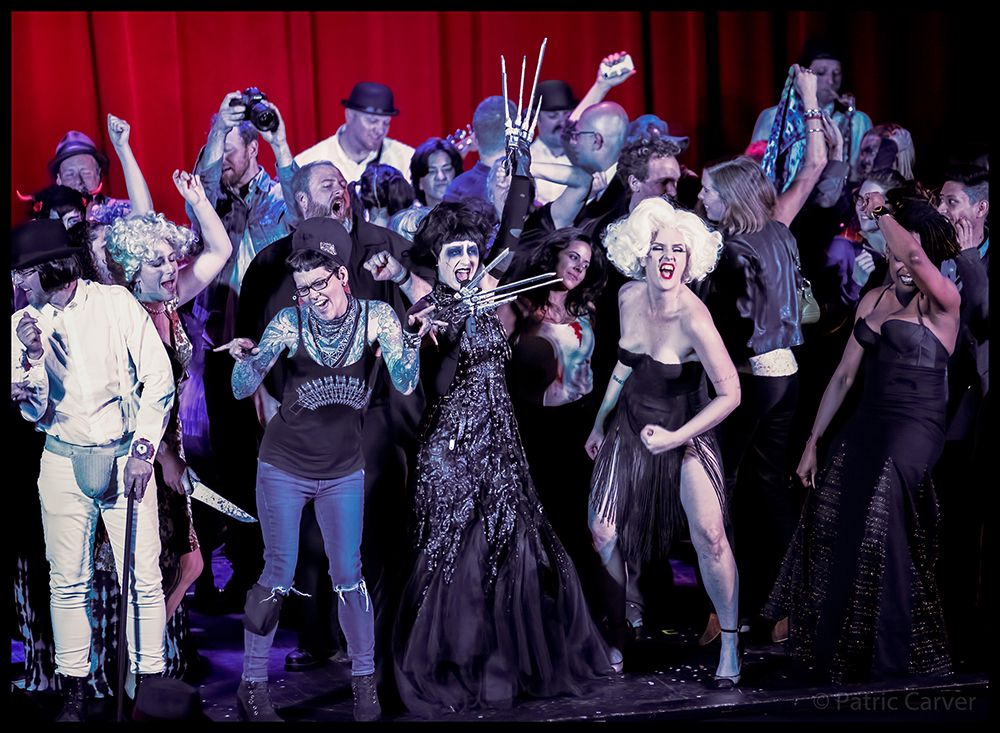 Organizer of Kat Robichaud's Misfit Cabaret Presents: Horror Show
Misfit Cabaret is a splendiferous variety show centered around magical music with a rotating cast of eccentric performers. Each show is completely different– with changing themes such as the cult film spectacle Cinepheilia and the naughty nautical Whimsea. From burlesque to drag to circus to magic, you never know what you're going to see (or what you're getting yourself into)! For each new Misfit Cabaret, emcee Kat Robichaud writes two original songs keeping with the theme of the evening and plays them with her Darling Misfit band, as well as a special medley to kick off the evening and welcome in the spirits of San Francisco's saucy past. There's comedy, romance, and bawdiness around every corner and not a dull moment or dry eye in the house. So come and play with us at the haunted Great Star Theater in Chinatown, and befriend a local underground miscreant. Who knows! They might whisper to you when the next secret Misfit Cabaret is!
Produced by the wonderful Kat Robichaud and Jordan Nathan
Check us out at katrowbeeshow.com