Description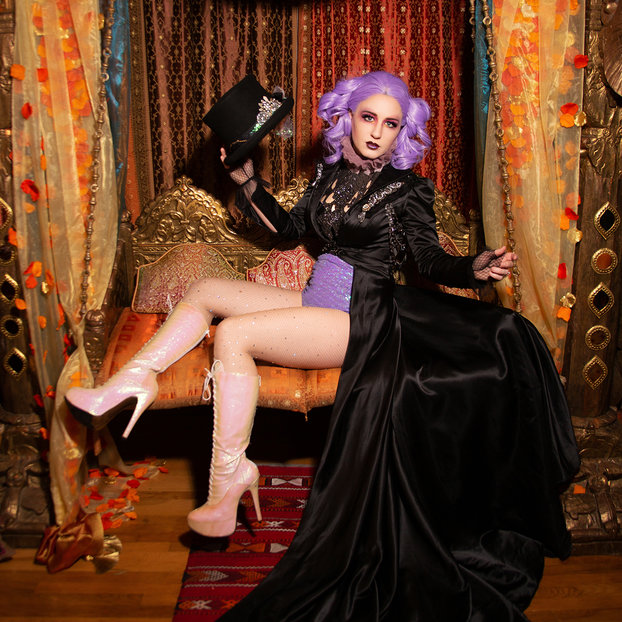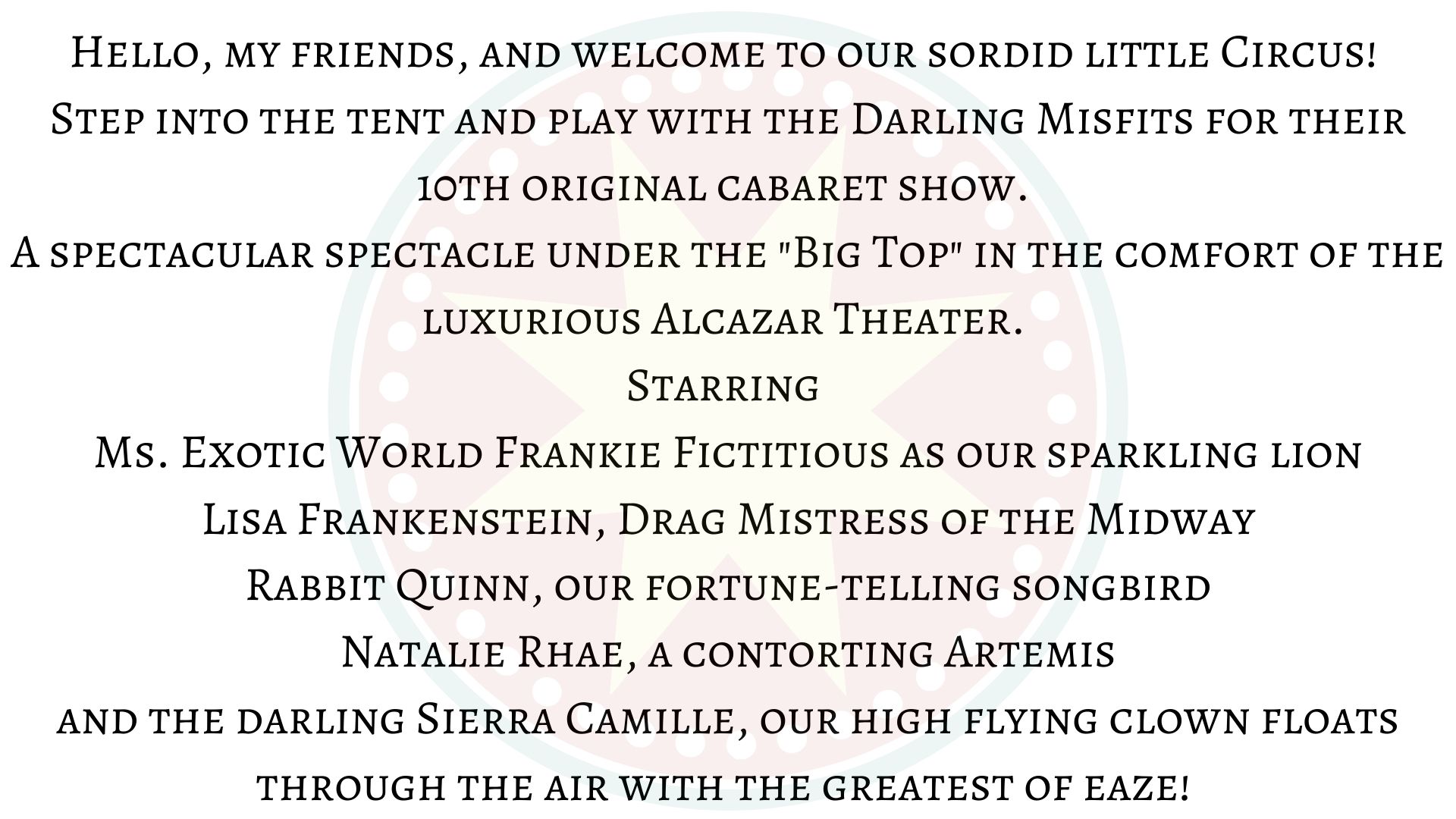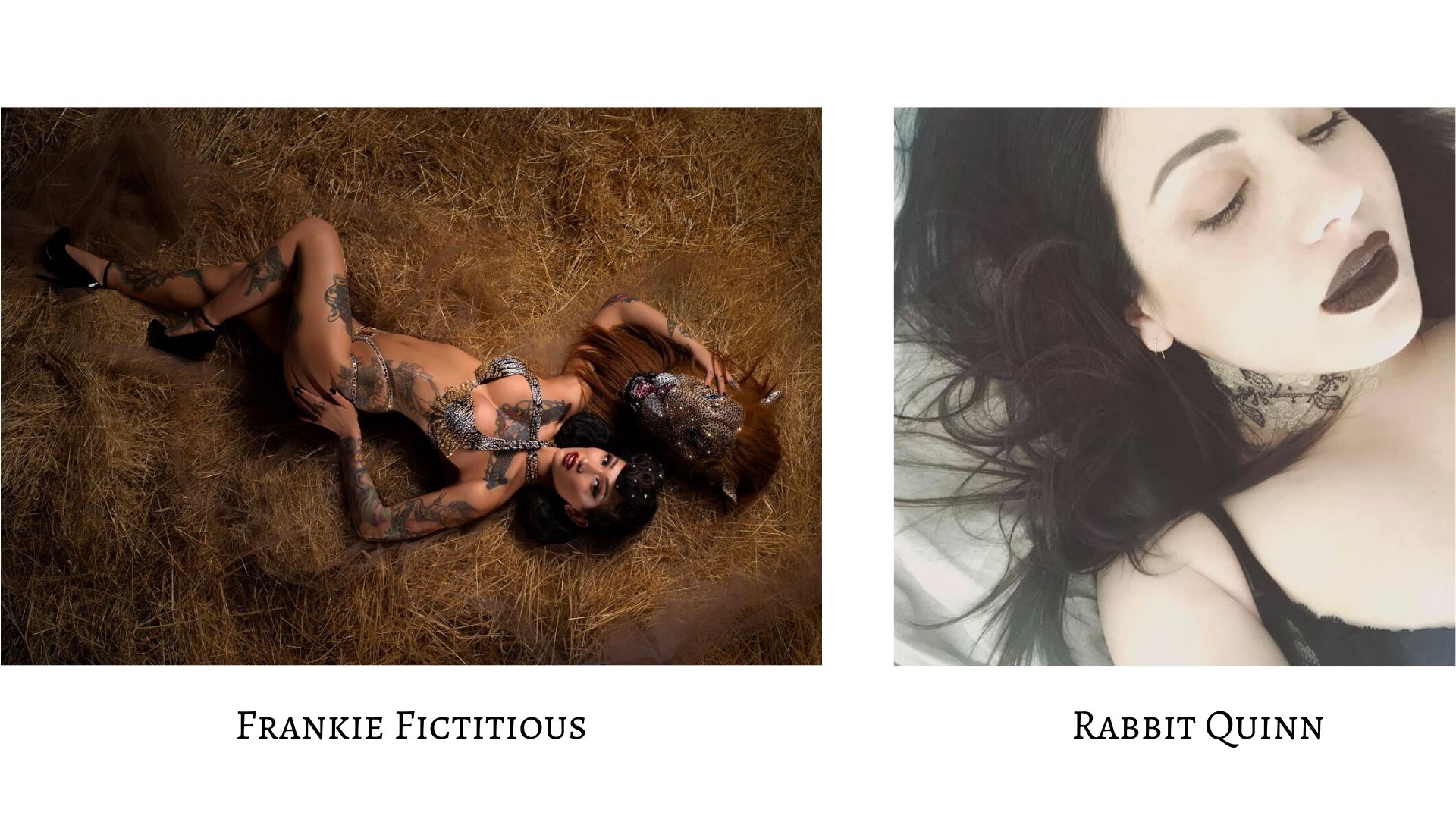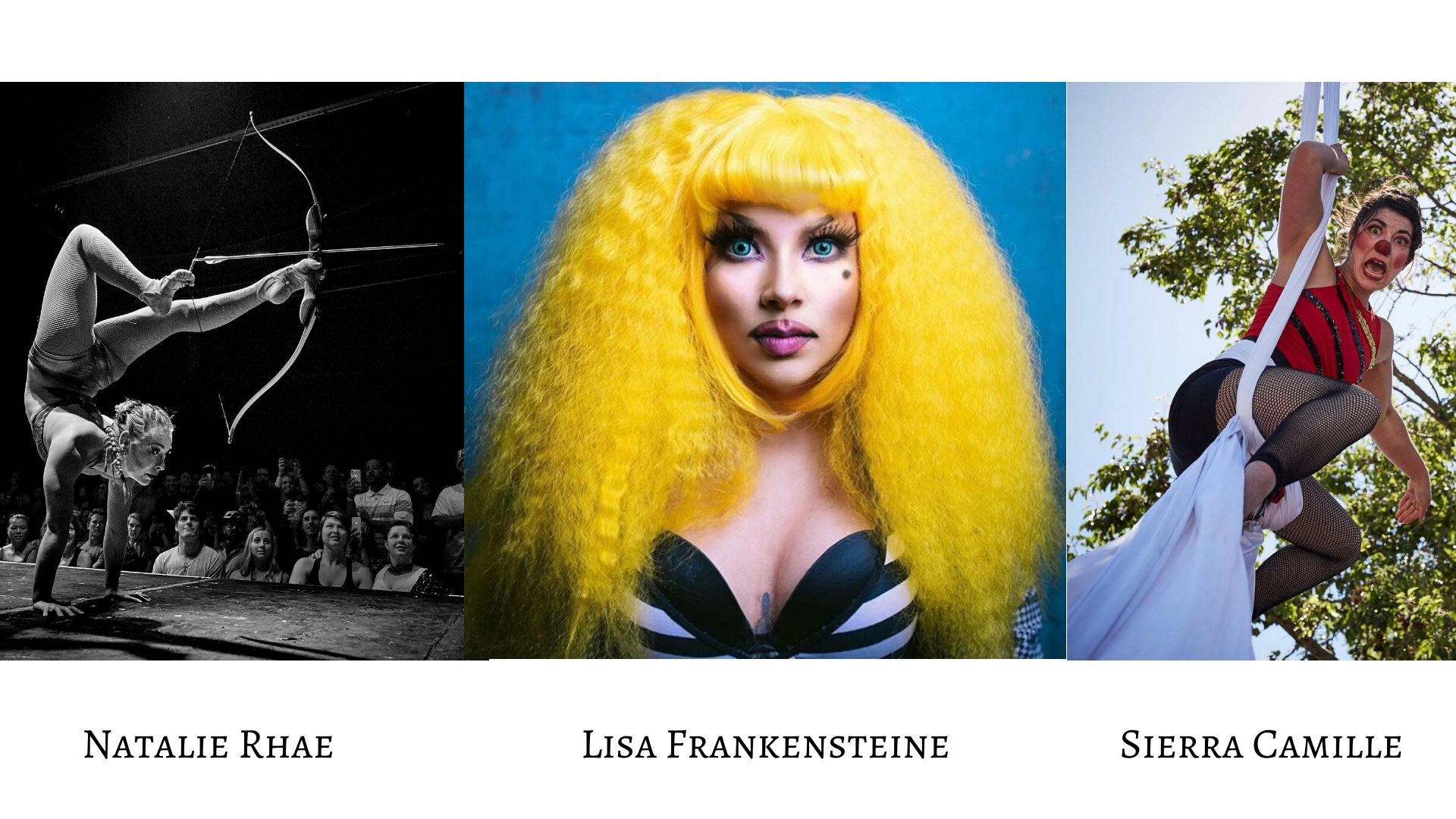 Misfit Cabaret is a splendiferous variety show centered around magical music with a rotating cast of eccentric performers. From burlesque to drag to circus to magic, you never know what you're going to see (or what you're getting yourself into)!
For each new Misfit Cabaret, emcee Kat Robichaud writes two original songs keeping with the theme of the evening and plays them with her Darling Misfit band, as well as a special medley to kick off the evening and welcome in the spirits of San Francisco's saucy past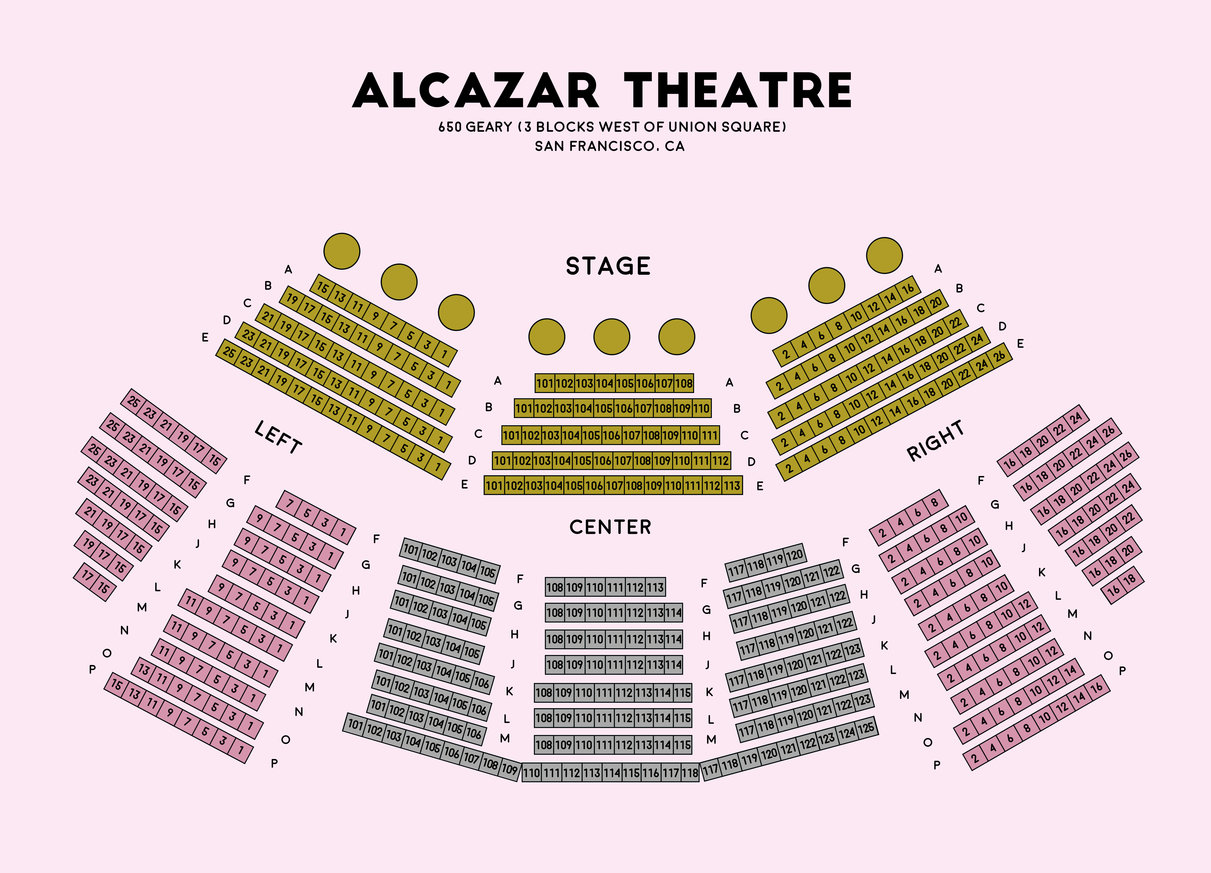 FAQ
What time is the box office open? When does the show start? When do the doors lock?
The Box Office and Doors open at 7 PM the Show starts at 8:05 PM and the doors to the theater will be locked and there will be NO late admittance after 8:15 PM
Are seats assigned?
All seating is first come first serve based on the section so arriving early is rewarded and appreciated. If you are not in your seat by the time the show starts your seat may be released for other guests to enjoy.
Is there an age limit for the show?
The show is ages 12+with an adult at parental discretion- Be advised, there is nudity and adult themes in all of our shows
How can I ensure that I will be able to sit with my friends?
If you are arriving in a group of 4 or more we recommend arriving early to reserve your seats and ensure that you will be sitting with your friends/family
Are photography and video allowed?
Yes, but absolutely NO FLASH PHOTOGRAPHY
No video recordings longer than 30 seconds
and if you take photos and post them on social media, please tag us
Instagram @krmisfitcabaret or facebook @misfitcabaret
#misfitcabaret
XO
Management