About this Event
Kat Edmonson has played major stages across the United States, Europe and Japan. The Texas native and Brooklyn transplant forged her sound performing in small rooms and clubs before touring worldwide and performing with Lyle Lovett, Chris Isaak, Jaime Cullum and Gary Clark, Jr. In the decade since, Edmonson has emerged as one of the most distinctive performers in contemporary American music.
With a sweetly mellifluous soprano echoing Blossom Dearie's lighter-than-air approach as well as her gift for evocative songwriting, the 35-year-old is a rare artist who embodies the spirit of the past while remaining resolutely au courant. Her unusually charming and seamless blend of old and new has garnered attention on NPR Tiny Desk concert, Austin City Limits TV, and A Prairie Home Companion. Other notable appearances include one of David Letterman's final Late Night shows with Western Swing masters Asleep at the Wheel and Woody Allen's film, Café Society backed up by New York's premiere jazz ensemble, Vince Giordano and the Nighthawks. In 2018, Edmonson released her cinematically inspired, fourth album, Old Fashioned Gal to warm critical acclaim. The Associated Press describes Edmonson, "Part bashful debutante, part starry-eyed fiancée, part world-wise seductress, her voice possesses a singular expressiveness."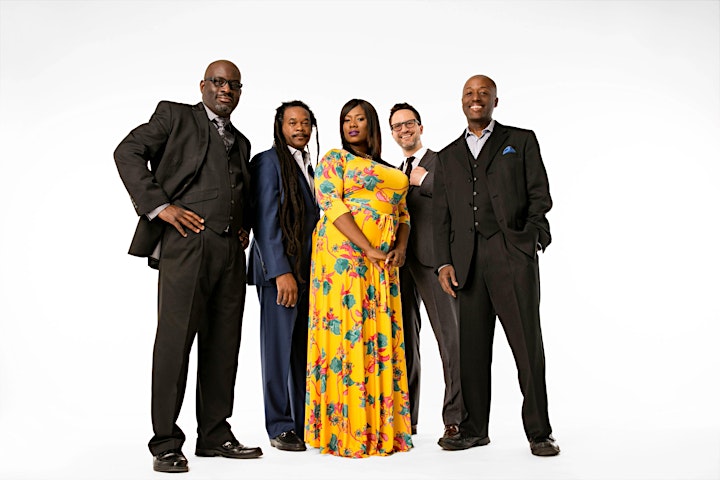 Ranky Tanky released their eponymous debut on Oct. 20th, 2017. By December of that year, the group had been been profiled on NPR's Fresh Air with Terry Gross and their album soared to the #1 position on the Billboard, I-Tunes, and Amazon Jazz Charts.
"Gullah" comes from West African language and means "a people blessed by God."
"Ranky Tanky" translates loosely as "Work It," or "Get Funky!" In this spirit this Charleston, SC based quintet performs timeless music of Gullah culture born in the southeastern Sea Island region of the United States. From playful game songs to ecstatic shouts, from heartbreaking spirituals to delicate lullabies, the musical roots of Charleston, SC are "rank" and fertile ground from which these contemporary artists are grateful to have grown.
South Carolina natives Quentin Baxter, Kevin Hamilton, Charlton Singleton, and Clay Ross first came together in 1998, fresh out of University, to form a seminal Charleston jazz quartet. Now, united by years apart and a deeper understanding of home, these accomplished artists have come together again, joined by one of the low-country's most celebrated vocalists Quiana Parler, to revive a "Heartland of American Music" born in their own backyards.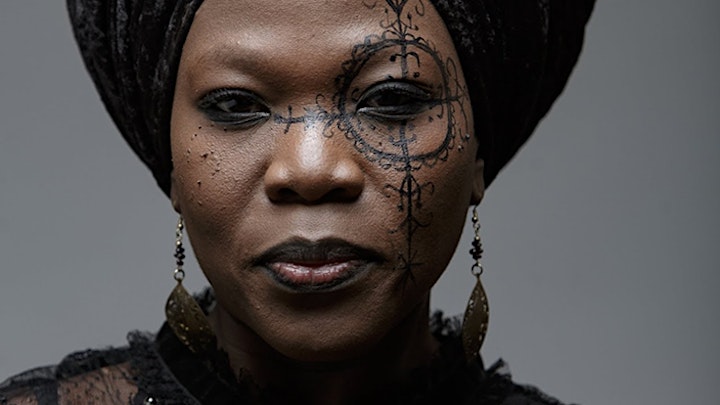 "Some Haitian voodoo inspired by the Black Keys or The White Stripes ... "
The powerful and original fusion between the Caribbean voodoo melodies and rhythms, and the 70s US blues rock ; the shock between Moonlight's powerful and rebellious voice and the tension of saturated guitars ... the voodoo trance in a new and explosive style !
In 2018, 12 years after she began her world music artist career and after 2 albums, and in parallel with jazz and world music collaborations she started with Omar Sosa and Jacques Schwarz-Bart, Moonlight Benjamin releases a new personal project and a third album, "Siltane", focused on a more electric music, supported by jazz-rock guitarist and arranger Matthis Pascaud.
Performers
Date and Time
Location