Kasim Sulton

Thursday, July 2, 2015 from 7:00 PM to 8:00 PM (EDT)
Event Details
Kasim Sulton has been an influential force in the New York music scene for over 30 years.

Born in Brooklyn in 1955, Staten Island is home to this native New Yorker. a

Often described as a musician's musician, Kasim's presence is a respected mainstay in the music industry.

He has toured and recorded with Meat Loaf, Todd Rundgren, Joan Jett, Hall and Oates, Cheap Trick, Richie Sambora, Mick Jagger, Celine Dion and Jon Bon Jovi. He has appeared on over 130 albums in addition to writing the Top 20 Hit "Set Me Free" released on Adventures In Utopia.

In the early 1970's, Kasim honed his craft in the NYC club scene. He played keyboards for Cherry Vanilla and spent two years touring and recording with her band. During this time, he caught the attention of industry notables Michael Kaman and Mick Ronson.

His big break occurred in 1976, when friend and fellow Staten Islander, Earl Slick mentioned Todd Rundgren was auditioning bass players for the band Utopia. Borrowing twenty dollars for bus fare, Kasim got himself to Woodstock and auditioned the very next day. Rundgren took a chance on the 20-year old Kasim, recognizing his talent in spite of limited experience. A week later, Kasim joined Utopia and embarked on what is now a 38-year career playing with Rundgren.

While Utopia was his primary gig, the last half of the 70's saw Kasim playing and recording with other artists lending his bass and vocal talent to Meat Loaf, Tom Robinson and Patty Smith.

In 1980, he wrote "Set Me Free" the only top 20 hit for Utopia. He signed with EMI America in 198 and recorded his first self-titled album. Taking a brief leave from his Utopia duties, Kasim formed his own band and played to audiences across the US. Through the 80's and into the 90's he toured and recorded with Joan Jett, Patti Smythe, Hall & Oates and Cheap Trick.

In 1992, he was asked to join Meat Loaf's band as rhythm guitarist and keyboard player. Six years later, he was made Musical Director and switched to bass guitar. The following year, he produced Meatloaf's VH1 Storytellers record. Besides Meat Loaf, Kasim is the only other musician to play bass and sing background vocals on all three massive-selling Bat Out of Hell records.

Throughout his career, Kasim never stopped writing his own songs and in 2002, he decided it was time to record another solo record. Quid Pro Quo was released that same year. In support of Quid Pro Quo, Kasim began playing solo shows combining original material as well as his Utopia catalogue played on acoustic guitar and piano. For the next eight years, Kasim played in clubs and theaters between dates with Meat Loaf and Todd Rundgren.

In 2010, he started work on his third solo CD appropriately entitled 3. Unlike his previous solo releases on which Kasim played all the instruments himself, 3 shares the talents of some of his favorite musicians, including all four members of Utopia, along with Buck Dharma (Blue Oyster Cult), Greg Hawkes (The Cars), Mark Rivera (Billy Joel), and Andy Timmons. "I couldn't be more proud of a body of work than I am of this record."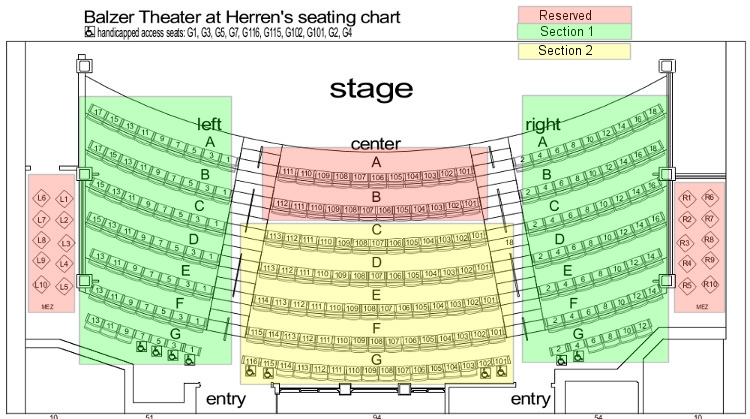 When & Where

Balzer Theater
84 Luckie Street Northwest
Atlanta, GA 30303


Thursday, July 2, 2015 from 7:00 PM to 8:00 PM (EDT)
Add to my calendar
Organizer

Recovery Journeys is a vehicle to fund our vision and help local groups by creating events to "Give a Voice to Recovery." This is achieved by sponsoring local symposiums, workshops, music and entertainment to get the word out and support the community.
Why are there not a lot of places to showcase people in recovery and their talents?
The positive aspects of recovery are not well known. There are successful business people, talented filmmakers, musicians, actors, artists and entertainers that have created great work like Greg Williams and others, but the public awareness is limited or yet may go unnoticed causing a lack of positive role models for the recovery community.
Through the medium of music as a uniting force and a healing tool Recovery Journeys has connected to that source of energy that allows human beings to express one's sadness through the happiness and joy in music.
This journey of recovery has touched every human family both past and present. It is our hope that we make the future brighter through empowering the recovery movement. It is time for these talented people to step out from the shadows and be recognized for their significant contributions to our communities.
It is our hope that Corporate America as well as well as all people can be united and shares this common cause of love, peace and justice for all in the matter of recovery.
We are accepting donations to help give a voice to Celebrate being in Recovery and the chance to stay on that path where one will never walk alone.