Description
Karuna's Coming to Baltimore!

Powerful Practices for Challenging Times:
An Evening of Karuna Training with Sandra Ladley and Yeshe Clarke
Please join us for this special Thursday program with Sandra Ladley who will be visiting us from California and our own Yeshe Clarke for an evening of Karuna Training. We are very excited that the Baltimore Shambhala Center will be hosting the two-year Karuna Training program starting in spring 2019. This evening is a chance to have an introductory experience of Karuna Training.
Karuna Training is a compassion and meditation-based program that teaches how to work with intense emotions, improve communication, and genuinely connect with others. It is a journey of personal transformation where we train in keeping our hearts open in the face of difficulty.
If we stop and feel deeply into ourselves, we know that the current state of the world is directly affecting all of us; we all react and respond in different, changing and often painful ways to these challenging times. Now is a particularly potent time to recognize the wisdom that is already present in each of us and in all situations.
Karuna Training is rooted in the Tibetan Buddhist Vajrayana view that challenging situations and emotions are gateways to intelligence and enlightenment. Founded in Germany in 1996 it is a two-year program that is currently running in six countries in Europe and in Berkeley, Seattle and Albuquerque in North America. The next Karuna Training program is scheduled to begin in Baltimore in Spring 2019!
There are no prerequisites for this evening and it is open and relevant to everyone.
The program will include meditation instruction, teachings, an experiential exercise, discussion and snacks.
Price: $25, tuition assistance is available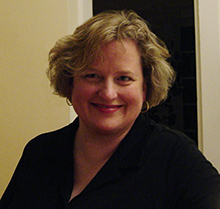 Sandra Ladley is the Program Director and a core faculty member for the Karuna Training program in Contemplative Psychology in North America. Sandra is a long-time meditation practitioner and a Shastri or senior Shambhala Buddhist resident teacher for the San Francisco Bay Area. She teaches Buddhist, Contemplative Psychology and Dharma Art programs internationally. Sandra draws on a wealth of experience as a teacher, counselor, and manager in business, technology, mental health, hospice, and creative arts settings to bring depth, warmth and humor to her teaching.

Contact
For more information please email info@karunatraining.com
For more information about Karuna Training, please visit our website at www.karunatraining.com