Description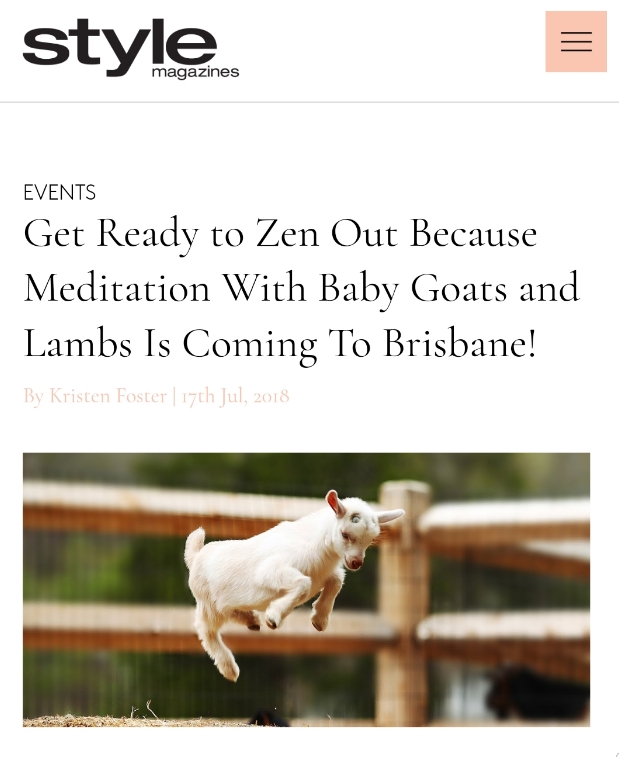 [Featured in Style Magazine, the Gold Coast Bulletin & Yahoo 7News]
---
Bringing you the softest Sunday sesh this Summer!
[HURRY OUR PRESALE TICKETS - SOLD OUT!!!]
Watch the stress slide away in your yoga and meditation practice, frolic with a fluffy friend or two in-class, and savour a vegetarian dinner in the Summer twilight.
Karmably and Earth Love Yoga have come together to bring you this Limited Edition, Half-Day Retreat to soothe the Mind, Body & Soul.
Gentle Yoga by Kellie Judd
Sound Meditation & Mindful Play with baby goats, lambs and piglets, by Ber Tan
Vegan Dinner & Non-alcoholic beverage (BYO Drinks)
Dessert & Fire Twirling Show
Bring your bestie, boyfie or fave family member to relax with you under the stars.
Does life seriously get any better than this?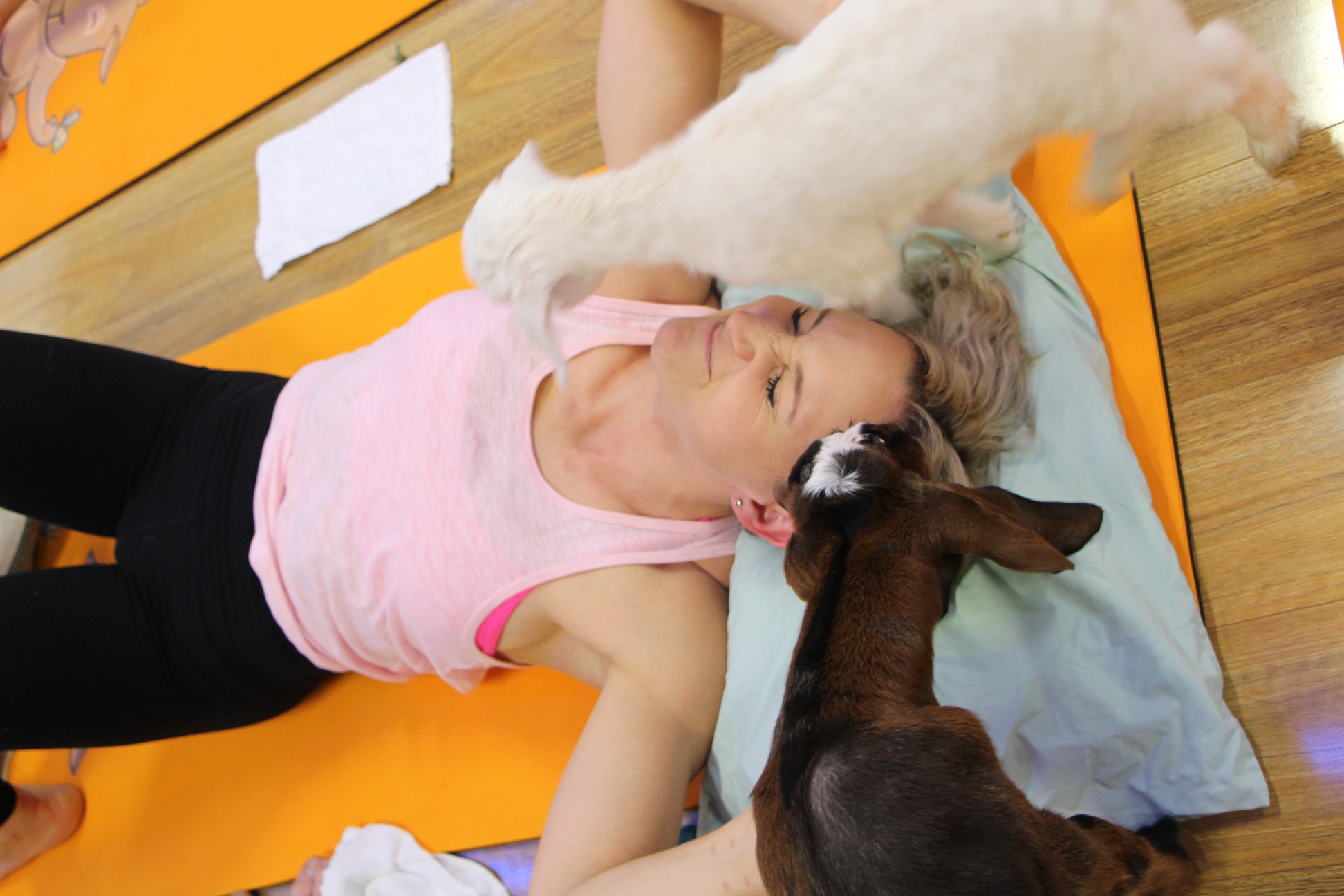 ---
Retreat Venue - Earth Love Yoga
Welcome to Earth Love Yoga!
"This is not your average yoga studio. I am so blessed to be creating this nature inspired acreage studio, away from the hustle and bustle but still close to the city and surrounded by lush greenery, sunshine and wildlife. The best part for me is that I get to share it with you….." - Kellie Judd, Level 2 Registered Yoga Teacher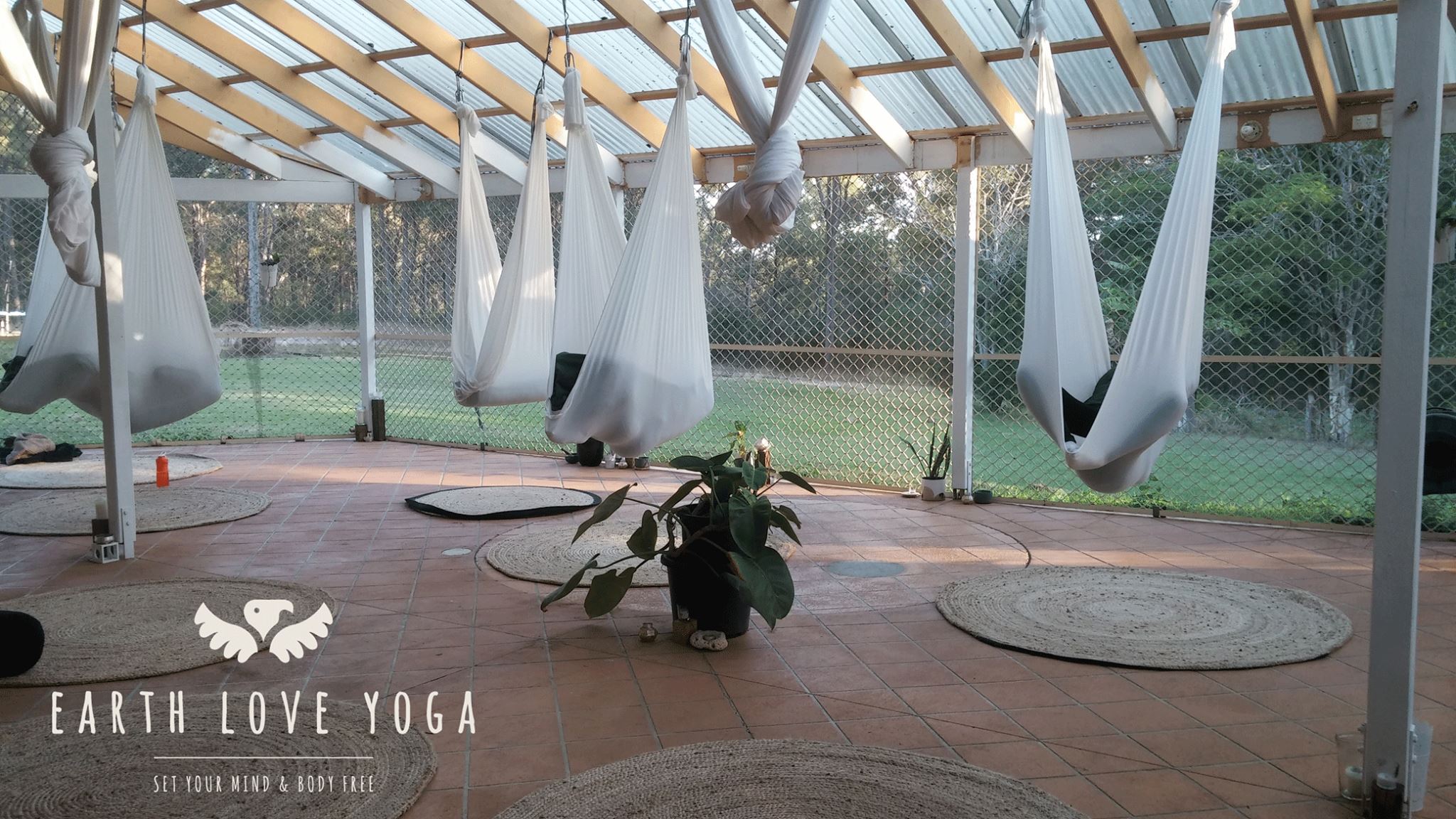 Frequently Asked Questions
Do I need to have done yoga before?
No. We offer levelled options during the class to ensure beginners and advanced practitioners are catered for.
What is a Sound Meditation?
A beginner meditation where you lie down and listen to the soothing sounds of Himalayan singing bowls and other traditional instruments.
What is Mindful Play?
Mindful play involves focussing conscious attention on whomever you're playing with, whether that's a baby goat, lamb or piglet.
What do I need to bring?
You're welcome to bring your own equipment. We provide a yoga mat and cushion. Feel free to bring a light cover-up or blanket in case of unexpected weather.
Can I bring my children?
Children fourteen years of age and under are not permitted to attend without prior approval. Exceptions can be made, provided your child has attended meditation/yoga workshops before, and understands the quiet nature of these retreats.
Are the goats from a farm or sanctuary?
The rescue goats, lambs and piglets are provided by Logan sanctuary, My Little Farm Friends. Piglets and lambs are hand-reared, and are adopted out to a close network of families on acreage as grass-eating pets when MLFF does not have adequate resources to support their growth and numbers.
Your friendly warning: Baby goats don't have complete control of their bladders & can get super excited without warning! The Karmably Cleaning Crew is always standing by for mishaps during Mindful Play, but please dress mindfully. (Throw a daggy shirt over those nice new tights during the chaos, slip it off when the cameras are rolling).
We look forward to bleating with you!
The Karmably Team