Description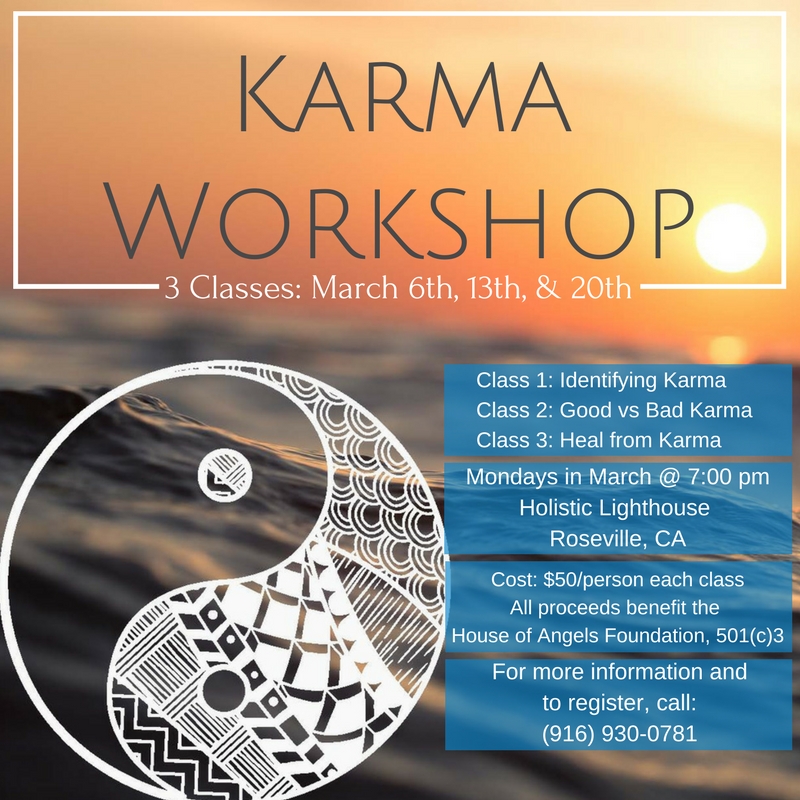 Join me, Tammy Adams Intuitive Life Coach & Spiritual Healer, for the first of 3-classes dedicated to teaching you all you need to know about KARMA!
Every Monday I will be teaching you core information about Karma.
Class Topics:
Class 1: Identifying Karma- March 6th @ 7:00 pm

Class 2: Good vs Bad Karma- March 13th @ 7:00 pm

Class 3: Healing Karma- March 20th @ 7:00 pm
Where: Holistic Light House in Roseville, CA, 401 Vernon Street, Roseville, CA 95678
When: Monday, March 6th at 7:00 pm PST
Cost: $50 per person for each class. All proceeds will to go to the House of Angels Foundation, 501(c)3
Space is LIMITED so please book early or call if you plan on paying at the door.
Please arrive 10 mins early for check-in and door payments.
For more information please call 916-930-0781