"Karma and Reincarnation" Workshop

Sunday, October 17, 2010 from 2:00 PM to 5:00 PM (PDT)
Event Details
Karma and Reincarnation
-a joint workshop by award-winning authors Barbara Martin
& Dimitri Moraitis, and The Aetherius Society
"This is the basis of all Truth - the cornerstone of all metaphysics."
In this joint workshop featuring The Aetherius Society and author/psychic Barbara Martin and Dimitri Moraitis, we will carefully examine this vital subject from two unique points of view and shed even greater light on this all-important aspect of metaphysics.
Barbara Martin will demonstrate her remarkable ability to assist individuals in understanding their karmic path and, with Dimitri Moraitis, she will reveal some of the fascinating information contained in their new book, Karma & Reincarnation - Unlocking your 800 Lives to Enlightenment.



"We have all lived an extraordinary series of lives that has led up to our present experience. And the life we are living now will prepare us for lives yet to be lived." — Barbara Martin
In addition, The Aetherius Society will share information on this subject taught by the late Western Master of Yoga, Dr. George King, based upon his unique experiences upon this physical plane and the other realms of existence around this Earth.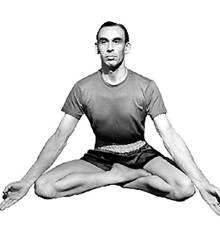 "Karma is pressure towards conformity; pressure of you the mind and you the soul towards you the Spirit." — Dr. George King
When you study a solid object with more than one light, more of the subject is revealed to the observer!
Barbara Y. Martin, award-winning author of The Healing Power of Your Aura and the well-internationally published Change Your Aura, Change Your Life, was one of the first mainstream lecturers on the aura and the human energy field, and is one of the foremost clairvoyants and metaphysical teachers in the world. Dimitri Moraitis is co-founder and executive director of Spiritual Arts Institute. He is an accomplished teacher and spiritual healer, and co-author of The Healing Power of Your Aura and Change Your Aura, Change Your Life.
www.spiritualarts.org
When & Where

The Aetherius Society
6202 Afton Pl.
Hollywood, CA 90028


Sunday, October 17, 2010 from 2:00 PM to 5:00 PM (PDT)
Add to my calendar
Organizer
The Aetherius Society
The Aetherius Society is a worldwide spiritual organization dedicated to the salvation and enlightenment of humanity – and towards the great dawning New Age of the Mother Earth. The Society was founded in England in 1955 by trance medium and Master of Yoga, Dr. George King, and later incorporated in America in 1960 as a 501(c)3 non-profit organization.
The Aetherius Society cooperates with Ascended and Cosmic Masters to help build the New World through spiritual energy radiation, healing, spiritual development and education. We are here to serve.
Our motto is: "Service is the Jewel in the Rock of Attainment"
For further information, please visit: www.aetherius.org
"Karma and Reincarnation" Workshop