Individual project of NYC bassist, also performs with Marco Benevento.
About this event
Karina Rykman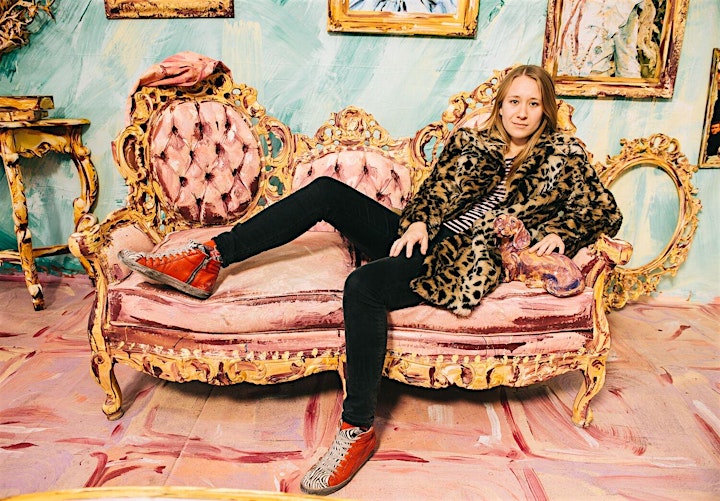 If you listen to Karina Rykman's public playlists on Spotify, you'll hear a diverse set of artists strung together through careful curating. These playlists are products of a rich education in music and culture. Karina's pursuit has been to find groove, artistic integrity, and liveness in music and to spread its gospel by putting her enthusiasm behind it.
In 2016, Karina joined the Marco Benevento trio, replacing her "guru" Dave Dreiwitz (Ween). In the many U.S. tours, trips to Japan and the UK since joining the band, Karina has developed a permanent and powerful presence in the band, playing headlining shows, festival sets, and opening for bands such as Dispatch, Vulfpeck, The Claypool Lennon Delirium, Guster, and many more. Aside from her gigs with Benevento, Karina's musical résumé has almost grown too large to keep track of, but includes highlights we'd be remiss to exclude: a performance on the Today Show with pop artist Julia Michaels, a now-famous soundcheck at Madison Square Garden with Phish, playing in the backing band (in front of Howard Stern, at Radio City Music Hall) on America's Got Talent with a flame-spewing helmet on her head, gigs with the Everyone Orchestra (featuring Robert Randolph, Al Schnier, Alan Evans, Aron Magner, and many more), one-offs with the likes of John Medeski and Billy Martin, and finally, the formation of her own band.
The namesake band features Karina on bass and vocals, Adam November on guitar (and loopers and effects), and Chris Corsico on drums. Though initially an all-improv act, in the calendar year where that changed (2019) quite a bit happened. Karina put out two singles: "Plants" and "Elevator" – the songs have garnered six-figure streaming numbers + air time on Sirius XM Jam On. A few live highlights include opening for Khruangbin at the Capitol Theatre, playing moe.down and Hulaween, headlining Rough Trade in the Spring then moving up to Brooklyn Bowl in the Fall, opening for Guster at Higher Ground, and headlining clubs across the North East. The group has welcomed special guests including Skerik, Nels Cline, Robert Walter, and more. And this is just the beginning.
Heaven Man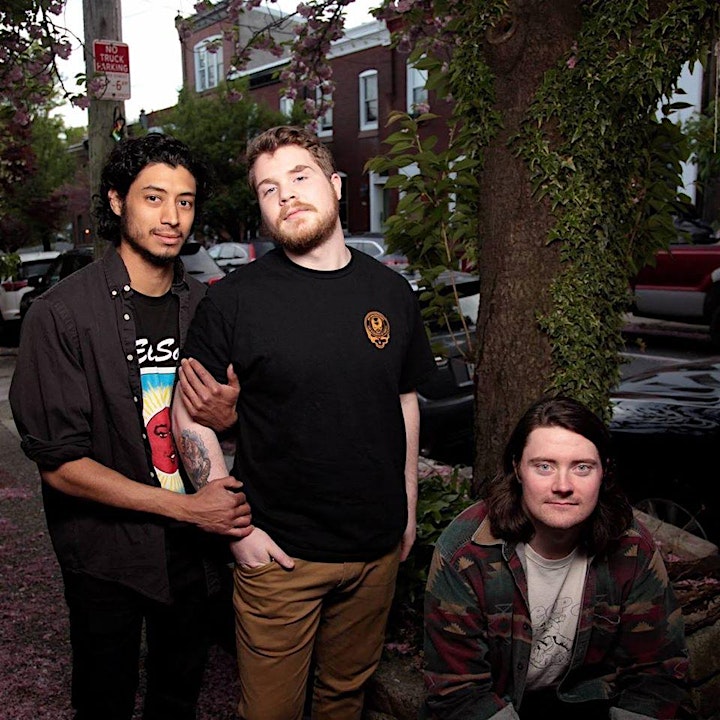 Heaven Man is a psychedelic entity born from the slums of Philadelphia, Pennsylvania. We create music based on love and the mindbending mythologies of humanoid ape creatures that may or may not roam the Pacific Northwest and Canadian Wilderness.
Performers
Date and time
Location
Refund policy