Description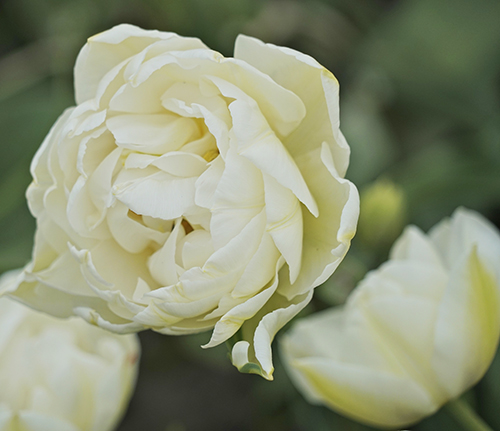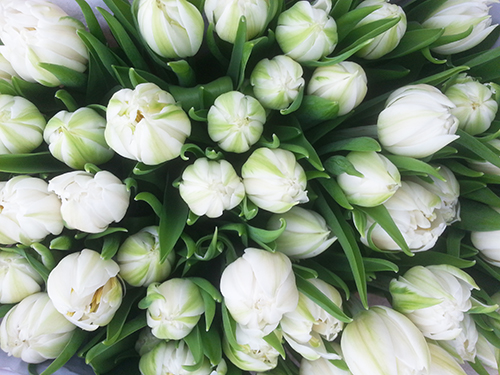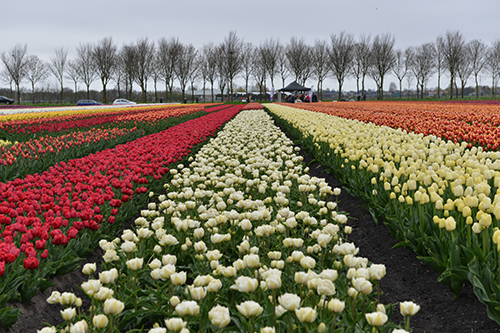 KAREN TRAN TULIPS
Karen Tran tulip was born five years ago, bred by Mr. Frank Timmerman. It is a parrot variety tulip has up to 35 pure white petals with buttery-center at the bottom of the bloom. The Karen Tran Tulip is a double-flowered tulip that has a resemblence of a peony flower.
Please come and join KAREN TRAN for a delightul afternoon dining on the tulip field amidst a sea of blooming tulips. There will be a 3 course lunch with beautiful wine and music to seranade you as you frollick through the breathtaking field of tulips. You will be in awe of the beauty of it all. For all the flower lovers, it is a site note to be missed!

Karen Tran tulips will also be displayed at the World's most beautiful garden KEUKENOF GARDEN HOLLAND.
We will also be visiting KEUKENOF on 26 April. If you like to join us for this trip, tickets are available below. This will save you time in line.
There will be a professional photography on site to photography the affair with opportunity for you to have your photo taken with a panaramic view of the field.


TIME
12:00pm- 3:00 pm
COST OF TICKETS
€200 per person. Keukenof visit: €17 per person
WHO CAN COME?
All flower lovers are welcome!
WHAT TO WEAR
We will be in a field. closed shoes advised. Rain or shine, the show will still go on!
Ai