Karaoke Jam occurs the 1st, 3rd, and 4th Wednesday of the month. Hosted by 007 Benefit @ Saigon Outcast. Special event each 2nd Wed!
About this event
Bring variety and excitement to your social life! You are cordially invited to our Karaoke Jam at Saigon Outcast - Ashburn featuring the fabulous KJ Wayne Williams. Calling all TALENT: Rock, Country, Pop, Rap, Blues, Jazz etc. to take the mic and perform to a lively audience!
007 Benefit, a veterans non-profit, will host every Wednesday from 6- 9:30PM. Come wine, dine, SING and party with us. Beer and sake also available. A percentage of food and beverage proceeds will be donated to 007 Benefit to reduce Veteran homelessness in the DC Metro Area.
This is THE event you do not want to miss every Wednesday! Reserve your FREE table today!
(Don't miss our special Costume Karaoke Party each 2nd Wednesday of the month! Next one July 14th: Tropical Beach: View HERE.)
Questions: info@007benefit.org

(You will be added to the 007 Benefit email list to receive info and updates on our upcoming events. Unsubscribe at any time.)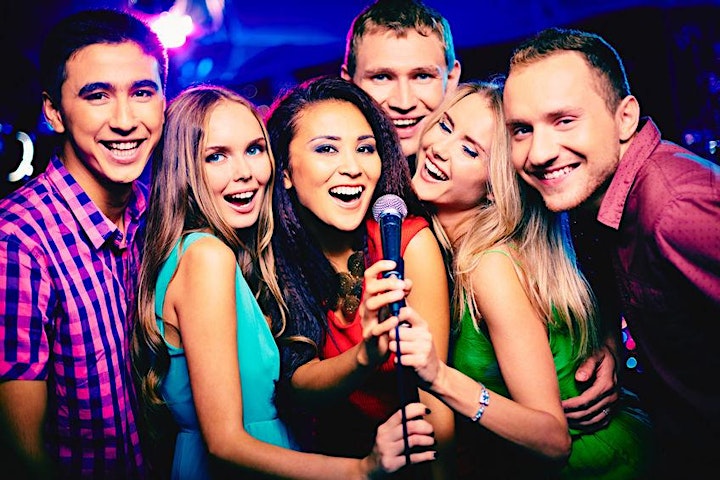 Organizer of Karaoke Jam on Wednesdays
We are a non-profit 501(c)(3) who honor our Wounded Warrior Heroes and Military Heroes, both with an annual celebration (007 Black Tie Gala) as well as support to worthy organizations whose missions are to support our Armed Forces Veterans.
The 007 Benefit LTD's mission is to provide funds for Veterans and Wounded Warrior Charities, raise the Charity's awareness to the Community, and honor the sacrifices of Veterans, Wounded Warrior Heroes, and Military Heroes with a special Annual Black Tie celebration and other events throughout the year.​
007 Benefit LTD Headquarters
11921 Freedom Drive, Suite 550
Reston, VA 20190-5635
007 Benefit LTD is a 501(c)(3) tax-exempt non-profit.