KARAOKE CONTEST and a BIRD BOX 4 course Dinner at Book Nook Inn
Description
Book Nook Inn is hosting a Bird Box 4-course Dinner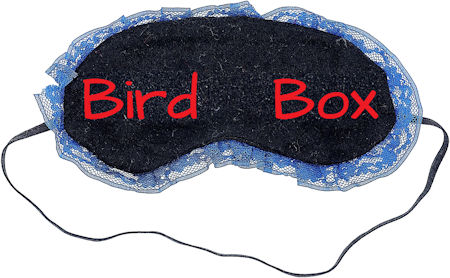 The challenge is on! Can you eat a four-course dinner blindfolded? We want to give you that chance. You will be served an array of delicious foods and your goal is to eat it without the use of sight just like the survivors in the movie "Bird Box."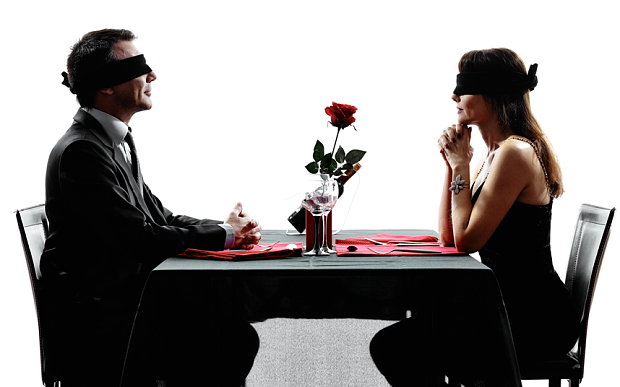 If you fail and have to remove your blindfold you won't go insane but you won't be a winner either.
Come in clothes that you are not too attached to. We will provide all diners with an adult bib to help protect you from drips, drizzles, and spills. Just imagine reaching blindly for an appetizer of Bruschetta and some delicious offerings from a plate of antipasto. Messy accidents do happen when you are eating blindfolded.
Then enjoy a healthy salad with French bread and a nice bread dipping oil while blindfolded. Please, don't drip oil everywhere!
Finish that course and plates of spaghetti and meatballs are served. Gobbling down spaghetti might be a bit of a real challenge, but you can do it if you try.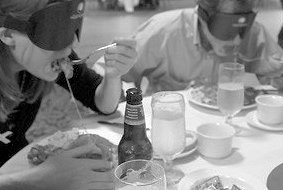 Then comes desert of chocolate pie with gobs of whip cream. Also sitting on your table are slices of blueberry pie topped with whip cream and also wedges of a very fudgy chocolate cake.
You will also be entertained by a KARAOKE competition where singers will sing in our Bird Box Sound Booth. The first 10 volunteering karaoke singers will get $5 off of their admission fee. Please call us at 409-656-4625 to indicate your desire to participate as a singer, get your discount code, and provide us with the name of the songs you want to sing. Volunteer soon -.
The blindfolded diners will vote on the best singer by the numbers assigned to them and the winning singer will win a free weekend for two at Book Nook Inn - 2nd and 3rd place will win award trophies. The diners will have to write down their vote for the best vocalist on a pad of paper provided when you are seated - yes, we will also give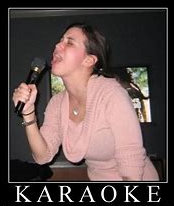 you a pen. Don't get spaghetti sauce all over your notepad; you'll want to be able to read it after you have finished your meal.
During the meal various bird sounds, eerie horror sounds and lines spoken by the characters in the movie "Bird Box," will fill the quiet - you'll need to record what you think they are or who spoke them on your pad of paper. The person with the most complete list will win our golden Bird Box trophy and a pure 1-ounce silver bullet that you can use to exterminate the various living dead that may plague us in the future.
The challenge is out there – come to Book Nook Inn for the Bird Box 4 Course Dinner and enjoy a night of hilarity and good food.