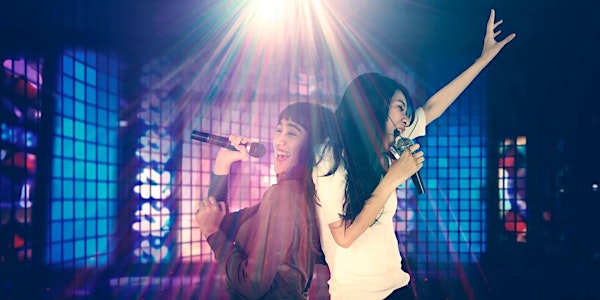 Karaoke - Brooklyn!
Karaoke - Brooklyn!
When and where
Location
Sunset Park Sunset Park Brooklyn, NY 11220
About this event
Karaoke - Sunset Park!
Saturday - February 25 2:30-5:30 PM
We will sing mostly English and Chinese songs and will have some after party.
We're going Dutch as always.
This time we are going to sing in Sunset Park, Brooklyn
Location: TBA (see below)
Our FB group: www.facebook.com/groups/411244719715342
Our Meetup group: www.meetup.com/tri-state-free-parties/
Space is limited to 7 people. RSVP closed on February 24
Applying here does not guarantee you the space so please confirm your attendance asap through any of below methods:
Wechat: cozmo31
IG: coz_its_mo
LINE: cozmo31
www.meetup.com/messages/?new_convo=true&member_id=286948809&name=cozmo
We have WhatsApp group to coordinate this event (please ask organizer)
Disclaimer of liability:
By participating this activity you agree that organizers are not to be held responsible for any damages, injuries, or losses that may occur during before or after the event.