About this Event
Due To Alert Level 3 in Auckland, this series has moved online
Meet up with fellow Karangahape Business owners and community members and share new business ideas. Learn from some of our local experts in this exciting and valuable business improvement series.
In this Post-Covid world, owning a business is full of new challenges. Give yourself every chance of thriving and learn some new skills through attending this KBA Business Support workshop series.
These free to attend events are an incredible opportunity to gain quality advice on how to attract and keep new business here on Karangahape Road.
LIVE STREAM TALKS
MONDAY 17th, 4PM
CERTAINTY IN AN UNCERTAIN TIME — Facts and information to give businesses clarity & help with decision making
4pm — Robert from Naked Accounting will speak on:
- Usefulness of cash-flow projections
- Wage Subsidy Extension
- IRD Small Business Loan
4:30pm — Victoria and Annabelle from Corporate Restructuring Ltd. will speak about what you need to do and what you need to avoid so your business does not end up in liquidation.
Attendees are welcome to ask any question, big or small — because if you're thinking it, it's likely someone else is too.
Join us on Zoom at 4pm on Monday 17th August:
https://us02web.zoom.us/j/83290504107
––––––––
We will later be announcing when and where the following talks will take place:
- Chris from Oxygen Advisors on Raising Capital
- Bridget Vercoe from Auckland Emergency Management on Business Resilience
-----------
More info on kroad.com > https://kroad.com/kba-info/k-road-connect-business-series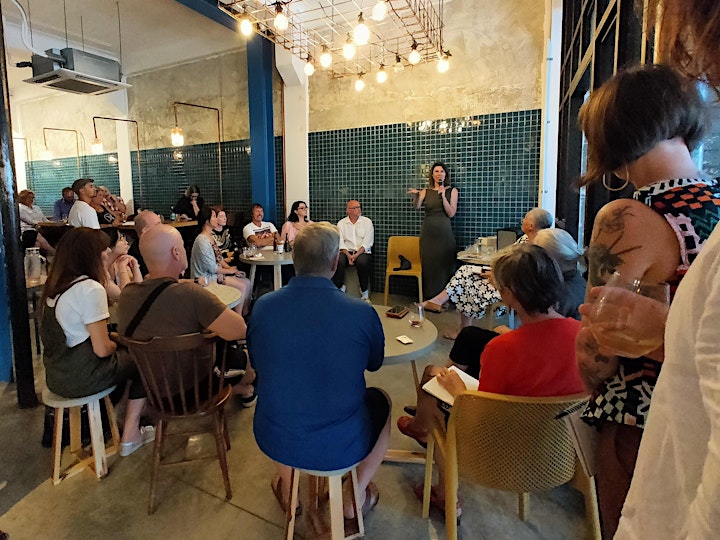 Image: Christy Tennent from Eighthirty Coffee speaking at the last Business Connect in Feb 2020