Kara Platoni at The Interval: Transforming Perception, One Sense at a Time

Tuesday, March 1, 2016 from 6:30 PM to 8:30 PM (PST)
Event Details
The Long Now Foundation welcomes
Kara Platoni (journalist, author)
Transforming Perception One Sense at a Time
@ The Interval at Long Now: check-in begins at 6:30; talk will start at 7:30 
Join us afterwards for drinks and conversation with our speaker
Kara's book We Have The Technology will be on sale; she will sign after the talk

Tickets are limited, and as always we expect this event will sell out
Author Kara Platoni has gone around the world looking at the many ways we humans are trying to expand upon our basic senses. There are new frontiers at the edges of our perception that scientists, doctors, inventors, and cooks are actively exploring every day. From biohackers to foodies, Kara will share the science and the stories of these sensory pioneers for our Interval audience.

We will have a free livestream of this event for Long Now members. The Studio of Edward Burtynsky is sponsoring The Interval's live event audio stream in 02016. Their support enables us to stream this and other events for our members. Mercury Films and Studio Burtynsky's forthcoming project Anthropocene (02017) looks at how civilization has re-engineered the world in ways that will persist into geological time. Join Long Now for access to live audio streams of our Seminars and Interval events several times a month.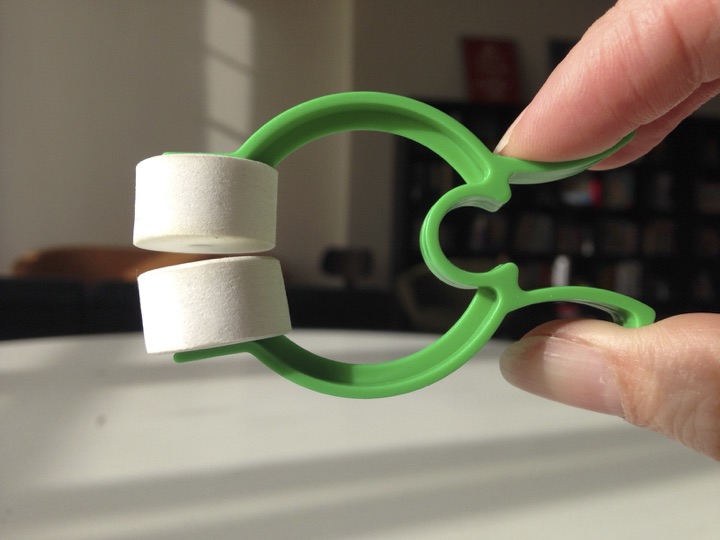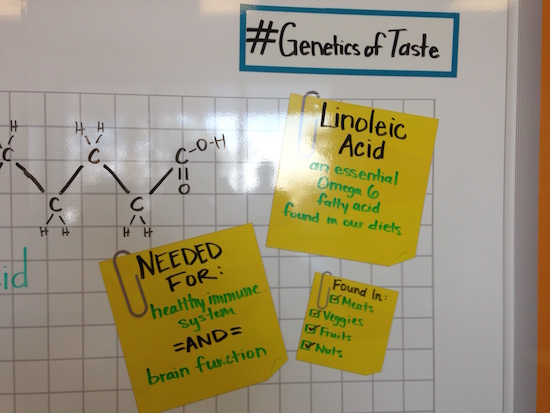 All photos courtesy of Kara Platoni
With We Have the Technology Kara Platoni becomes one of our best practitioners of metaperception—she thinks and feels deeply considered ideas about how we perceive the universe around us, now and in the future.
— Adam Rogers (Editor, Wired magazine; author of Proof)

Award-winning science journalist Kara Platoni introduces us to the researchers who are changing the way we experience the world: engineering scents that stimulate lost memories, searching for the elusive sixth taste, training soldiers with virtual reality, and more. Her investigations give a glimpse of a future where humans will expand, control, and enhance their senses as never before.
In her book's chapter on Time, Platoni takes a detailed look at our 10,000 Year Clock project and interviews Long Now's Executive Director Alexander Rose. We will have copies of We Have The Technology for sale and Kara will sign books after her talk. Thanks to the Friends of the San Francisco Public Library bookstore for partnering with us for book sales!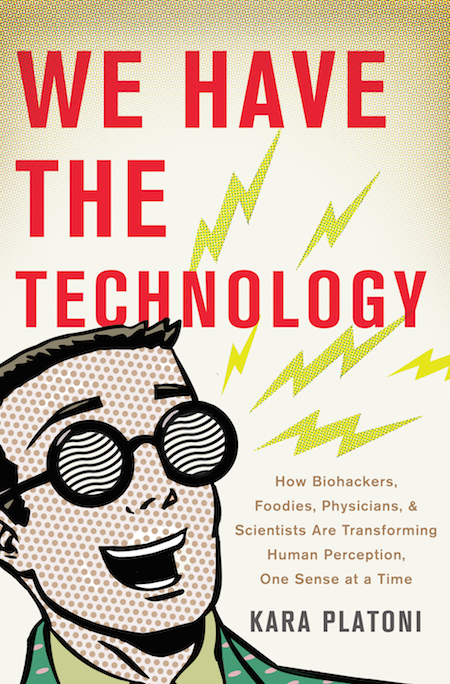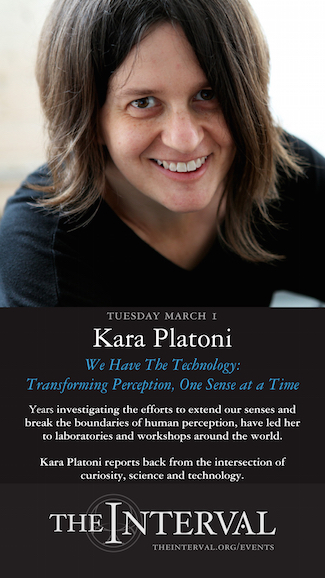 Kara Platoni has a master's degree from UC Berkeley's Graduate School of Journalism, where she now teaches reporting and narrative writing. Previously she was a staff writer for eight years at the East Bay Express, an alt-weekly newspaper based in Oakland, and senior editor for the environmental magazine Terrain, a project of Berkeley's Ecology Center.
Kara has won the American Association for the Advancement of Science's Journalism Award and the Evert Clark / Seth Payne Award for Young Science Journalists. She co-hosts The Field Trip podcast (curently on hiatus) focused on science in the real world (like making churro tonic) and a founding board member of the Oakland-based arts and literacy non-profit that runs National Novel Writing Month.

"Consistently fascinating, witty, and candid... Engrossing techno-science delivered with gusto and sure to reach a varied audience"
— Kirkus Review, on We Have the Technology

Join us for Kara's report from the intersection of curiosity, science and technology.

Long Now members hear about Interval events first
Become a Long Now member today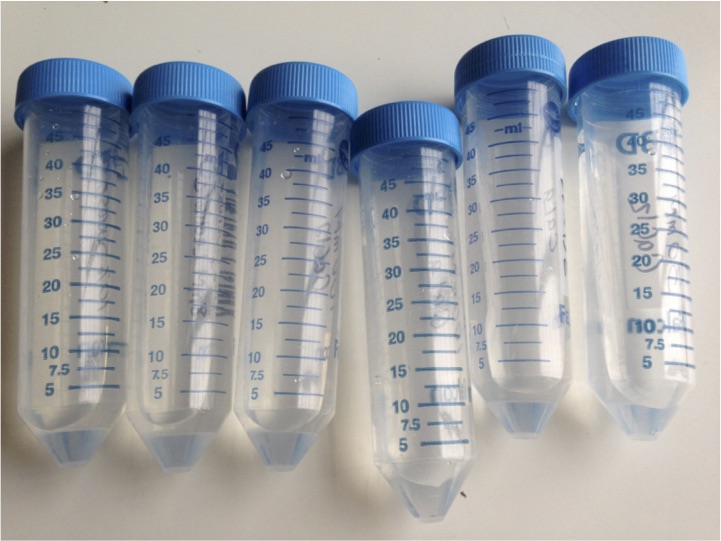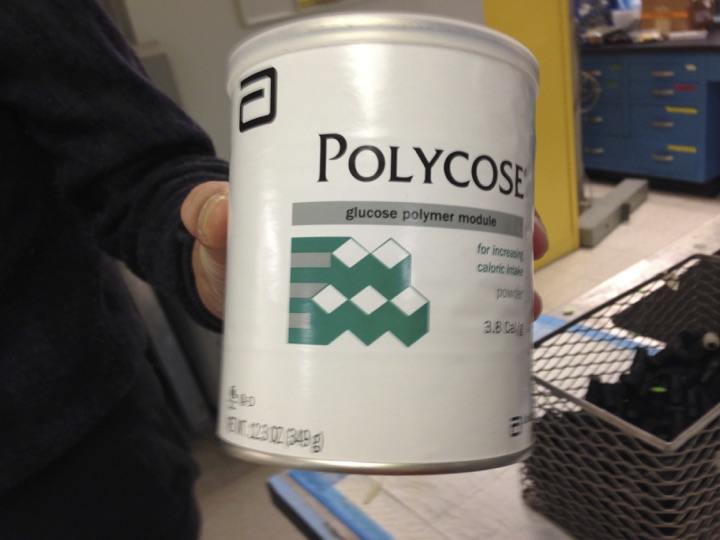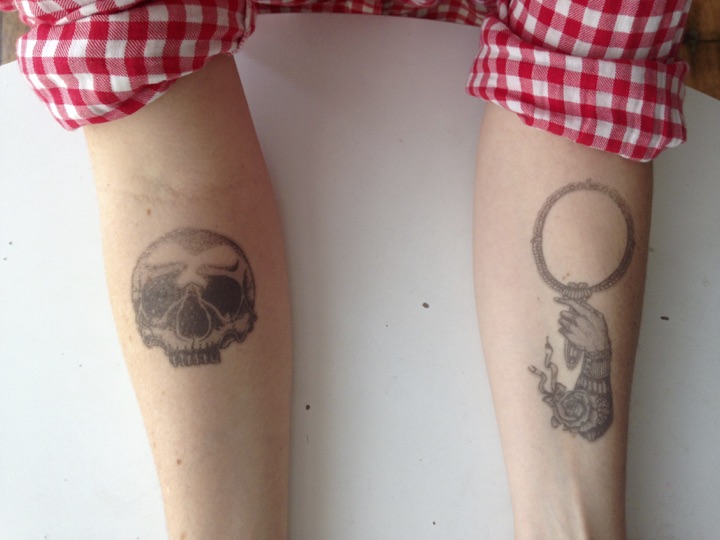 When & Where

The Interval at Long Now
Fort Mason Center
2 Marina Blvd
San Francisco, CA 94123


Tuesday, March 1, 2016 from 6:30 PM to 8:30 PM (PST)
Add to my calendar
Organizer
The Interval at Long Now is a bar, cafe and venue for talks and other gatherings located in historic Fort Mason Center on San Francisco's north shore within site of the Golden Gate Bridge and Alcatraz. The Interval serves delicious beverages in a room full of mechanical wonders and thousands of books.
We are open daily from 10AM to midnight. Events are typically on Tuesday nights a few times a month. Tickets usually go on sale 2 weeks prior to the event. Our talks tend to sell out quickly due to our limited capacity.
Long Now members can purchase tickets before the general public.
The Interval is home to The Long Now Foundation which is dedicated to long-term thinking through projects including building a 10,000-year Clock, the monthly Seminars About Long-term Thinking (SALT), The Rosetta Project, PanLex, and Revive & Restore.
Kara Platoni at The Interval: Transforming Perception, One Sense at a Time