About this Event
Selamawit Yirga, Ms. DMV and COPA Magazine's Model of the Year.
One Night - Two Shows - 8:00 p.m. and 10:00 p.m.. Doors open at 6:00 p.m. for those who wish to explore the Vendor Tables (open all night) or enjoy an early dinner (not included in the Ticket price, and as long as the food lasts) Sandra Ash will sing her hit single "Walk Away" as well as popular and familiar covers from other Artists and more songs from her recent album. There will also be a special musical presentation by Multi-Instrumentalist Uasuf Gueye. The Fashion Show highlights Ms. Globe, Alyssha Shanks, who brings international excitement and Ms. DMV, COPA Style Magazine's Model of the Year, Selamawit Yirga. Along with a breath-taking line-up of models. You won't want to miss the Fashion Dancers, the Men in Swimsuits and well-known Designers with their recent offerings. Baltimore's DJ Marty will stimulate you to dance the night away. Food and drinks are available for an additional, modest cost. Red Roses will signal the occasion. It's Valentine's Evening, an Event you will always remember and never forget!
Ms. Globe, Alyssha Shanks, worldwide Model, Host and Entrepenuer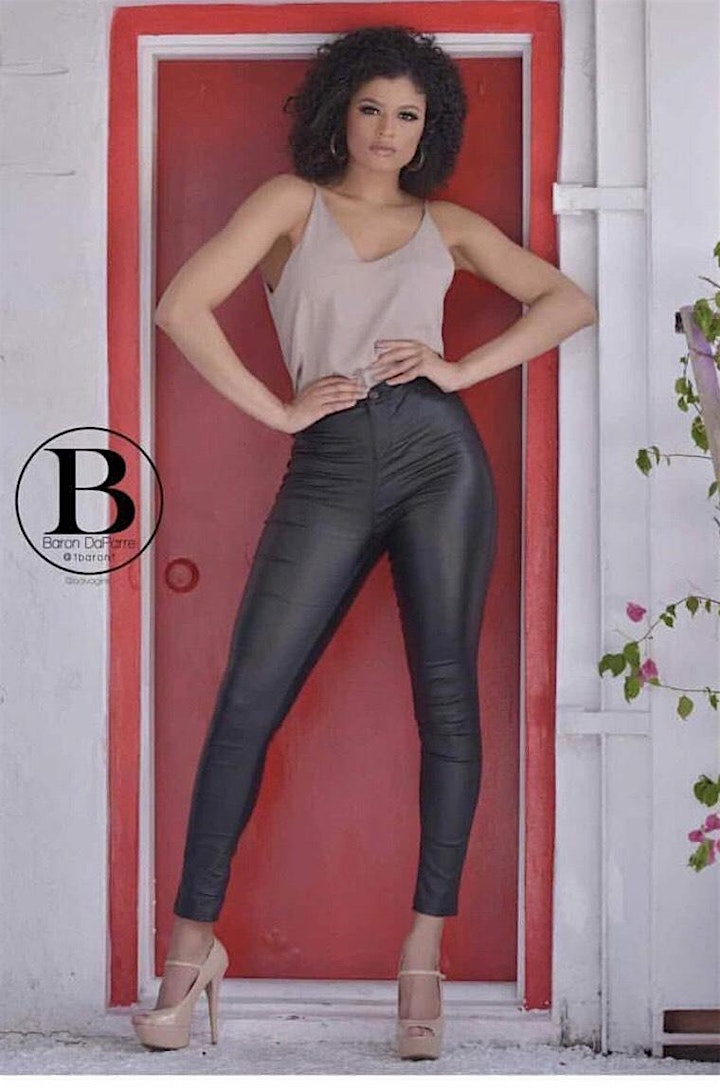 Who is Sandra Ash - Watch and Listen!