Description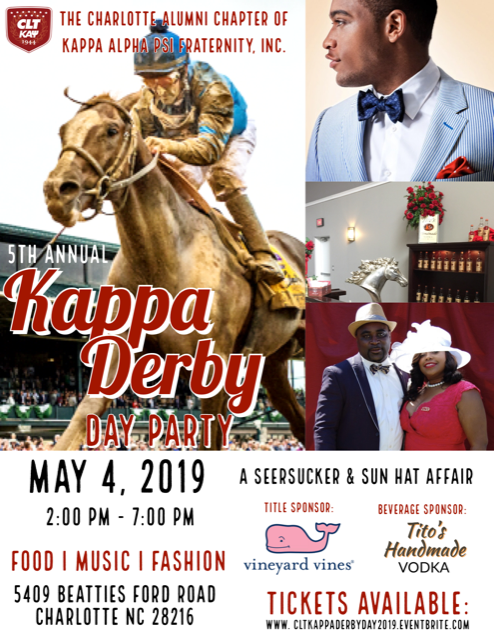 The 5th Annual Kappa Derby Day Party is coming! And this year's event will be the biggest and best thus far! The Charlotte Kappas and Vineyard Vines Southpark are bringing the city's most stylish individuals together for music, food, open bar, cigars, "Flyest Hat" Contest, raffles, and a large screen viewing of the Kentucky Derby, dubbed "The Most Exciting Two Minutes in Sports."
Attendees arrive decked out in sundresses, spring colors, and seersucker to watch and mingle with some of the most stylish individuals in Charlotte. See you at the race!
Special thanks to our sponsors!