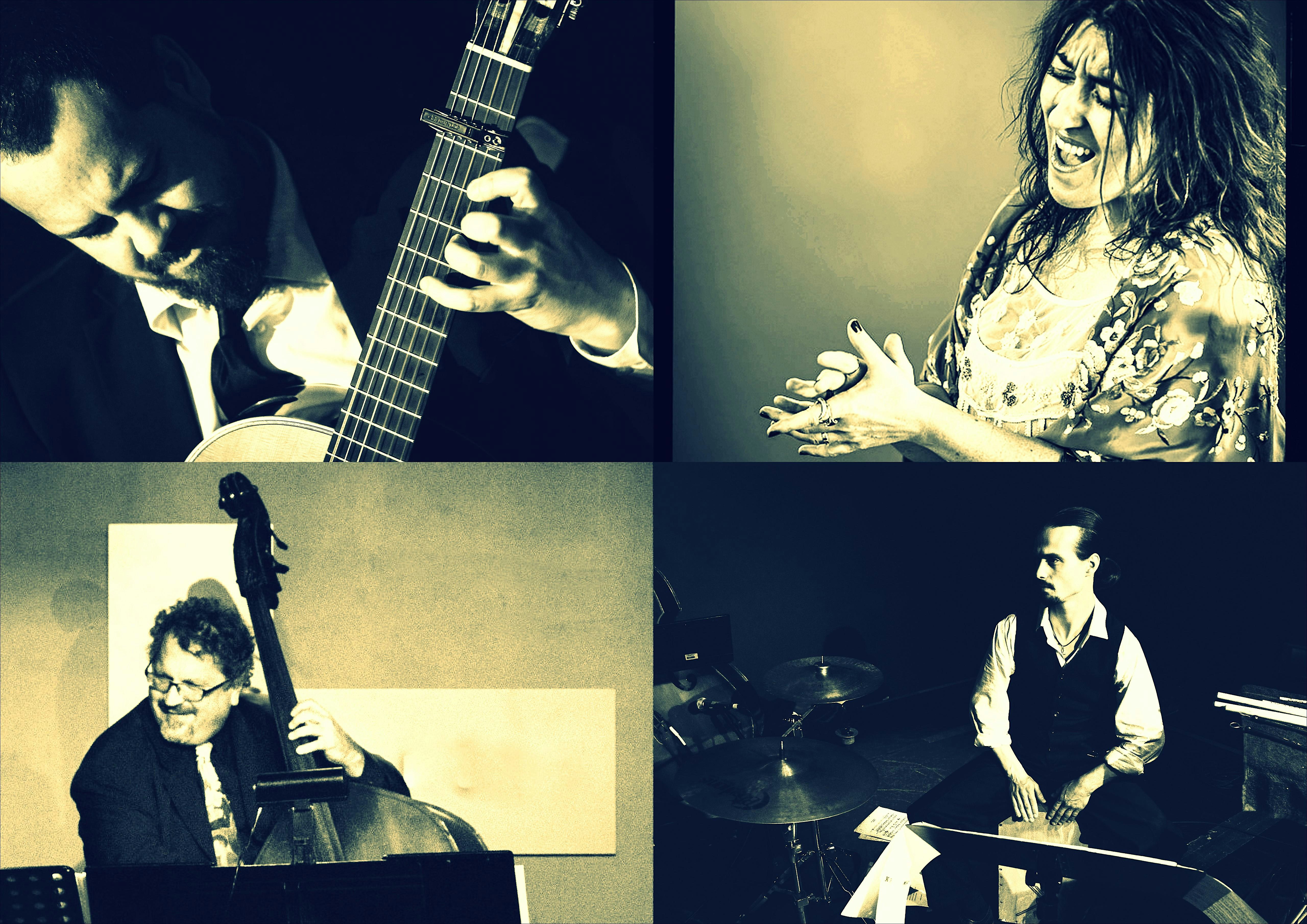 About this Event
All Ages
Doors 7:00pm
Ends 9:00pm
General Admission - $15
KANTUZ is a flamenco-jazz quartet based in Chicago. Our music is a hybrid born in this metropolis, a child of the city. Old flamenco songs in avant-garde Chicago-jazz arrangements. It's what happens when a Spanish flamenco singer and a Spanish guitar virtuoso meet a Chicagoan jazz percussionist and Chicagoan double-bass player. It's music for the ages. We just keep playing it.
Kantuz's new album, 1931, was released in January 2019.
Kantuz are:
Amaia Gabantxo (voice)
Rafael Vivanco (guitar)
Nils Higdon (percussion & vibraphone)
Mitch Straeffer (double bass)
Plus, performance artists and flamenco dancer!