Kansas City - Special Evening with Doug Bentley, Oneness Guide from Oneness University - July 9th 6:30PM - 9:00 PM

Friday, July 9, 2010 from 6:30 PM to 9:00 PM (CDT)
Event Details
Greetings,
We are excited to invite you to this special evening with Doug Bentley, a Oneness Guide from Oneness University.  
For the first time since becoming a Oneness Guide at Oneness University, Doug will be touring US & Canada.   This is the only day for the foreseeable future that Doug will be coming to Kansas City, MO. 

This event will be held at Conference Center at Unity Village Chapel.   Directions to the venue with a map can be found here http://unity.org/aboutunity/unityVillage/directions.html
This is a free event and no one will be turned away for lack of funds.   We ask for a love donation to help pay for Doug's travel expenses. 
Presenting Doug Bentley,
Oneness Guide from Oneness University 
Oneness University is proud to present Oneness Guide, Doug Bentley.  Doug has been passionately supporting the mission and vision of Oneness University for over 5 years and currently lives at Oneness University, located in southern India.  He serves as a liaison from Oneness University to Oneness Communities everywhere in North America.  He will be traveling throughout the USA and Canada in the months of June and July, visiting many communities to share the latest news from Oneness University, the vision of Oneness University and the role that our community plays in helping to bring about the upcoming/ongoing shift in humanity's consciousness. 
About the Oneness Blessing (Deeksha)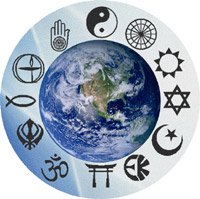 The Oneness Blessing is a non-denominational experience that awakens our connection with the oneness in everything, allowing each of us to deepen our relationship with those we love, with ourselves, with strangers and with our creator.
The Oneness Blessing is also found to help in the healing of the body and in the discharge of repetitive emotional patterns, resulting in greater ease and comfort with oneself.
In relationships it enables a greater sensitivity and connectedness with the other, freeing you from the limitations of your judgments and conditioning.
Success and prosperity begins with consciousness – a capacity to expand your horizon of thinking and an understanding of the universe around you, the principles governing you.
It has often been said that if you take one step towards God, then God will take a hundred steps towards you. We have so many ways to take a step towards the divine: prayer, meditation, chanting — in fact every kind of spiritual practice in every tradition. The Oneness Blessing is one way that the divine can reach out to mankind; it is a gift, a benediction of grace.
TESTIMONIALS
"The Oneness principle has allowed us each to embody our own religious tradition. They're not trying to change our religious tradition, but rather, are encouraging us to go a little deeper into our own tradition, to find new expressions within"
Douglas Mills, United Methodist Church's Commission on Christian Unity and Religious Concerns
"Oneness brings you back into awareness of your spiritual identity. It gives you value for the self, love for the self, respect for the self and helps you love and value not only the lives of the other people around you, but also nature. It helps you value all forms of life. It doesn't make you change your faith in any way. That's not the intent. Rather you learn a lot about the faith of another and you go deeper into your own faith and explore what's going on in your own understanding. This experience brings greater inner strength."
Sister Jayanti, European Director of the Brahma Kumaris World Spiritual University and member of the World Council of Religious Leaders
Have questions about Kansas City - Special Evening with Doug Bentley, Oneness Guide from Oneness University - July 9th 6:30PM - 9:00 PM?
Contact Oneness Tulsa
Attendee List
Sort by:

Date

|

First Name

|

Last Name
When & Where

Conference Center at Unity Village Chapel
1901 NW Blue Parkway
Unity Village, MO 64065


Friday, July 9, 2010 from 6:30 PM to 9:00 PM (CDT)
Add to my calendar