About this Event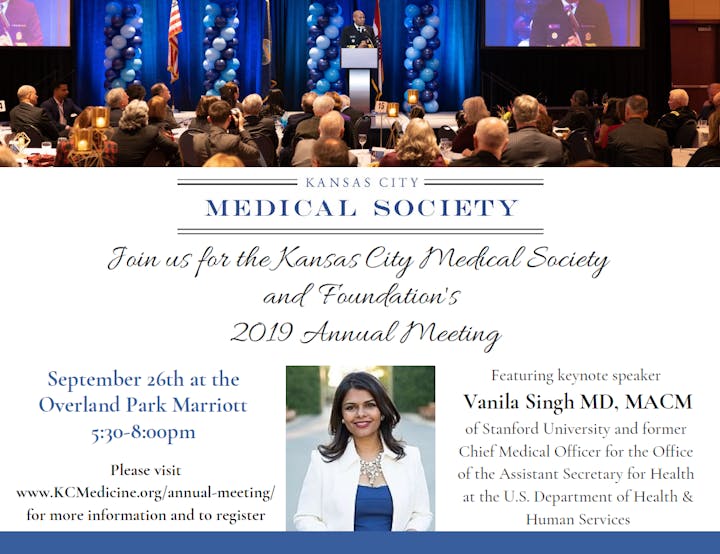 Please join us for Annual Meeting of the Kansas City Medical Society and Foundation on Thursday, September 26, from 5:30 to 8:00 p.m. at the Marriott Kansas City Overland Park. This is our premier annual gathering of the Kansas City medical community.
Our guest speaker will be Vanila Singh, MD, MACM. She recently completed for two years as chief medical officer for the HHS Office of the Assistant Secretary for Health. She chaired the task force that presented the May 2019 report on acute and chronic pain best practices—a report containing major recommendations for physicians.
The evening also will include presentation of the Medical Society's 2019 awards for Lifetime Achievement and more.
Don't miss this opportunity to hear an expert national speaker, join in recognizing our most outstanding members and partners, and network with your fellow physicians.