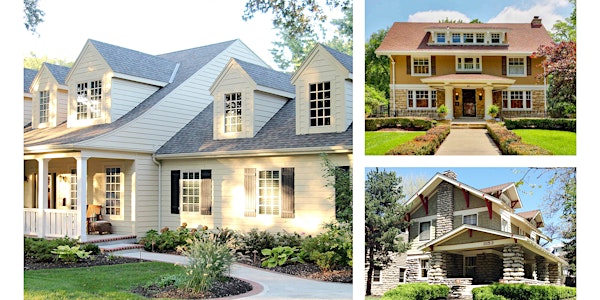 Kansas City Homes Tour Experience: 2022 Spring Homes Show & Bus Tour
Can't kick off Spring in KC without the Kansas City Urban Core Home Show, Bus Tour & Vendor Expo
When and where
Location
Mohart Multipurpose Center 3200 Wayne Avenue Kansas City, MO 64109
About this event
KCHTE's 2022 Spring Home Show and Bus Tour is  Excited to be able to continue its promise to Fulfill the Unfulfilled Promise of Fair Housing In Kansas City!!!
This tour is truly an experience for YOU! The same great resources, more houses, great vibes with added opportunities on when you can receive it. Homeownership is attainable for ALL people and WE will continue to bring the resources missing to the KC Urban Core residents.
 * Are you looking to buy a home or You're getting ready to start?
* Want to know how the Process works and what to Expect when buying or selling a house?
*Do you want to know what Resources, Down Payment Assistance options and Loans are available?
*Do you want access to More Inventory?
*Do You want to meet great agents to work with?
*Are you a Small Business owner and want to grow your business or thinking about starting a business in Kansas City?
*Are you thinking about becoming an investor?
.. Then you won't want to miss the 2022 Spring Kansas City Urban Core Homes Show, Bud Tour and Vendor Expo!
*10:00am -5:30pm Community Mixer( Music,Mingle, Speak to Realtors and Lenders & Shop our local vendors and food trucks)
*10:00am-11:30am Hope Home Buyers Seminar  *Registration starts at 9am
*12:00pm- 1:00pm Small Business Resource Seminar and Q&A
*12:30-2:30pm Bus Tour- Buses depart starting at 12:30pm .
*5:00pm-6:30pm PM Hope Home Buyers Seminar *Registration starts at 4:30
* ***ON-SITE PRE-APPROVAL , Financial Institutions , Bank Account & Credit Restoration Services
*****Homes On the Tour will be open to view from 12:00pm-5:00pm the day of the tour.
**Food Trucks, Raffles and Kids Zone
**For Sponsorship information call By Purpose Productions 816-337-8626.
********IS Your small business Interested in being a vendor and showcasing your products or services? Text " Vendor" to 816-337-8626 for a free vendor opportunity ***********
>>>>More Breakout Sessions and Showcases to be announced.*By Purpose Productions- Non Profit 501(c)(3)