Location
Holiday Inn Express & Suites Kansas City Airport
9550 Northwest Polo Drive
Kansas City, MO 64153
Refund policy
Contact the organizer to request a refund.
Eventbrite's fee is nonrefundable.
"A clinic for high school coaches brought to you by high school coaches."
About this event
Featuring: State Champion Wing-T presenters, a world class Power T coach, a Single Wing scoring mastermind, a triple option whiz, and an NCAA Division II National Champion coach.
*Ticket sales are to offset costs
Clinic Schedule
Thursday, January 30th - Coaches' Mixer from 6 pm 'til they kick us out.
Buffalo Wild Wings
8441 NW Prairie View Rd
Kansas City, MO 64153
Friday, January 31st
8:30 to 9:20 Carl Reed Jr. - Lutheran North HS (MO) Program Management
9:30 to 10:20 Carl Reed Jr. - Lutheran North (MO) "Grambling Wing-T"
10:30 to 11:20 Dave Poltrock - Reagan HS (WI) "We, Us, Ours" - Building Culture
11:30 to 12:20 Dave Poltrock - Reagan HS (WI) Power T Offense
12:30 to 1:30 Break for Lunch
1:40 to 2:30 Lyle Wilkerson - Trenton HS (GA) Defense v. the Wing-T
2:40 to 3:30 Chris Holt - Lathrop HS (MO) Wing-T Wrinkles
3:40 to 4:40 Speaker TBD - More ideas on defending Wing Offenses
4:40 to 5:30 Mark Faubion - Excelsior Springs HS (MO) Veer scheme and compliments
5:40 to ??? Rich Wright - Northwest Missouri State University
Saturday, February 1st - Clinic from 8:30 am to 12:30 pm
8:30 to 9:20 Jeremy Haymore - Staunton River HS(VA) Straight Series Single Wing
9:30 to 10:20 Jeremy Haymore - Staunton River HS (VA) Buck Lateral and T Series SW
10:30 to 11:20 Scott Meadows - Pigeon Forge HS (TN) Shotgun Wing-T: Multiple Formations
11:30 to 12:20 Scott Meadows - Pigeon Forge HS (TN) Buck Sweep and QB Buck Sweep
Clinic Ends - Coaches Depart
Rich Wright
Northwest Missouri State University
Maryville, MO
Highlights: Coach Wright is entering his 4th year as the Head Coach at Northwest Missouri State University. His teams have won 2 MIAA Conference Championships and made the playoffs each year. Coach Wright has been on staff at Northwest since 2004 as a DL coach, D-Coordinator and now Head coach. During that time the program has amassed a 182-28 record, 10 conference titles, and 4 National Titles. Coach Wright has created a dominating defense that has held opponents to less than 100 yards rushing for the last 6 seasons.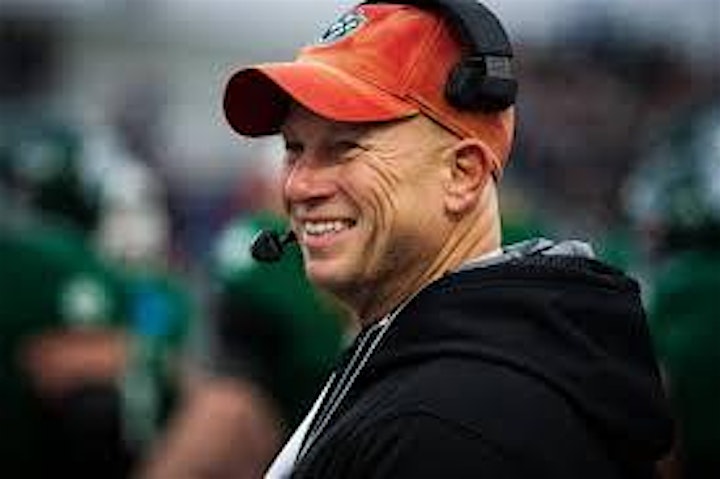 Scott Meadows
Pigeon Forge High School
Pigeon Forge, Tennessee
Topics: Multiple Formations in the Shotgun Wing-T and Bucksweep and QB Bucksweep from the Shotgun Wing-T
Highlights: Head coach for 19 years overall at 7 different programs. 6 programs had losing seasons prior to his arrival. Career record of 137-77 with 1 state championship.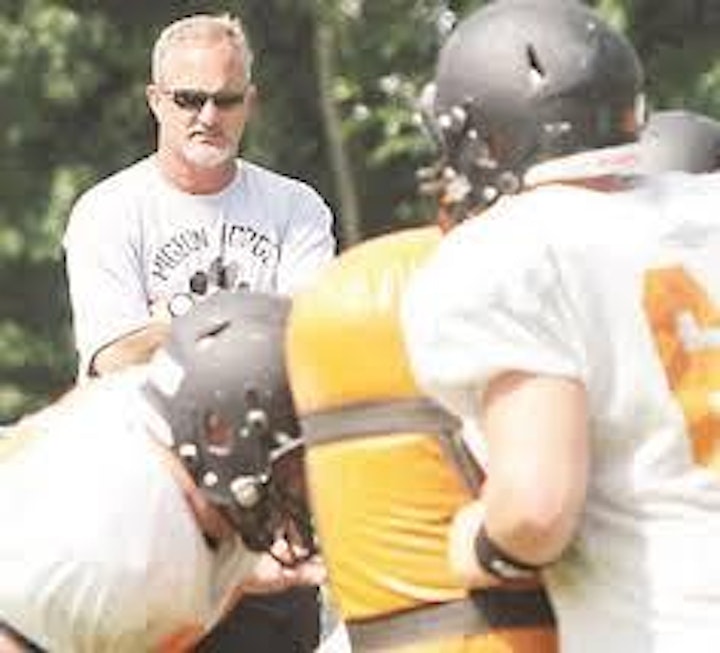 Carl Reed Jr.
Lutheran North High School
St. Louis, Missouri
Topics: Program Management and the Lutheran North "Grambling Wing-T"
Highlights: 6th year as Head Coach at Lutheran North with a record of 53-13 including the 2019 Missouri Class 2 Championship. Creator of a recruiting database for over 3,000 student-athletes that has helped members earn full scholarships to programs at all levels of NCAA and NAIA competition.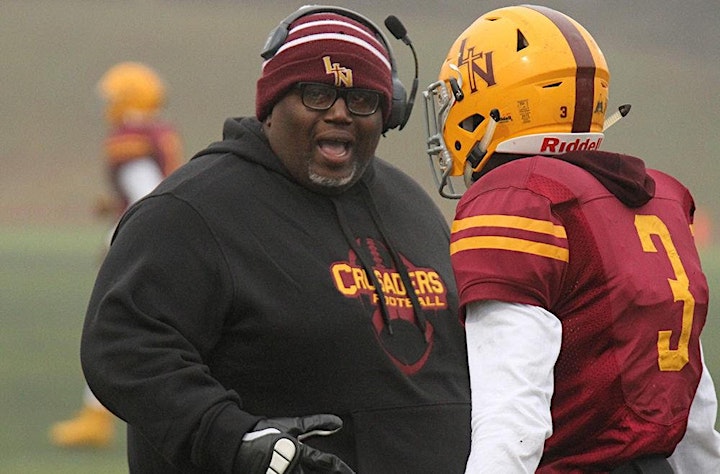 Jeremy Haymore
Staunton River High School
Moneta, Virginia
Topic: Blending the Straight, Buck Lateral, and T Series in the Single Wing
Highlights: Former Head Coach and offensive coordinator at Staunton River High School. Coach Haymore helped lead the program to a 26-3 record from 2016 to 2017. In 2016, the Golden Eagles were 13-2, totaled 6,870 yards of offense, and averaged 51 points per game while ending the season as state runner ups. The next year they were 13-1 had 6,911 yards of total offense and averaged 50 points per game. They ended that year as a state semi-finalist.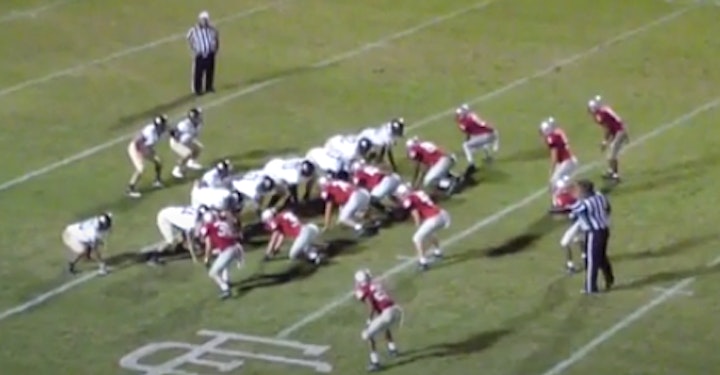 David Poltrock
Reagan High School
Milwaukee, Wisconsin
Topic: Power T Offense
Highlights: In 2015 Reagan HS of Milwaukee started its own football program. Coach Poltrock was given the opportunity to install the power T as offensive coordinator and Reagan HS has made three straight playoff appearances, and won back to back undefeated conference championships. The past two seasons have also produced two conference players of the year (both RBs) and two conference linemen of the year (TE and G). Coach continues to collaborate with power T coaches around the nation and is always available to advise and learn new insights to throwback dinosaur offenses.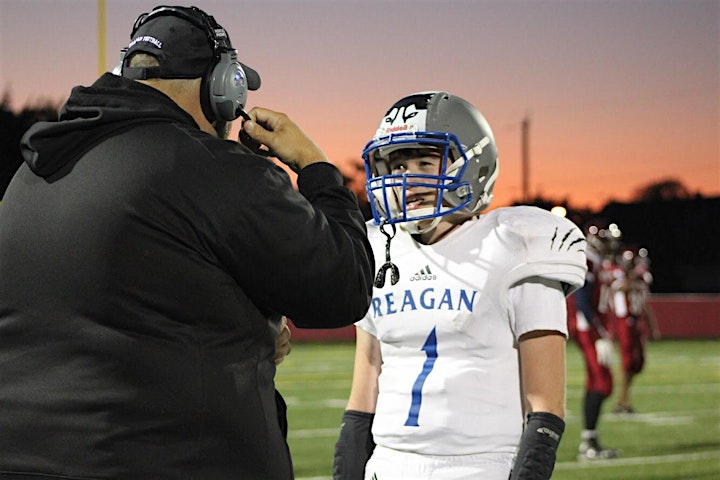 Chris Holt
Lathrop High School
Lathrop, Missouri
Topic: Wing-T Wrinkles
Highlights: Coach Holt will be entering his 5th year as the coach of the Lathrop Mules. In his time at Lathrop, he has amassed a record of 43 wins and 8 losses. In 2018, the Mules made an appearance in the Missouri Class 2A State Finals. Previous coaching stops include Maryville High School were coach Holt led the Spoofhounds to two state title game appearances as well. Coach Holt uses the Wing-T and combines it with a unique blend of unbalanced formations, direct snap packages, and tempo to produce an offense that keeps defenses on their heels.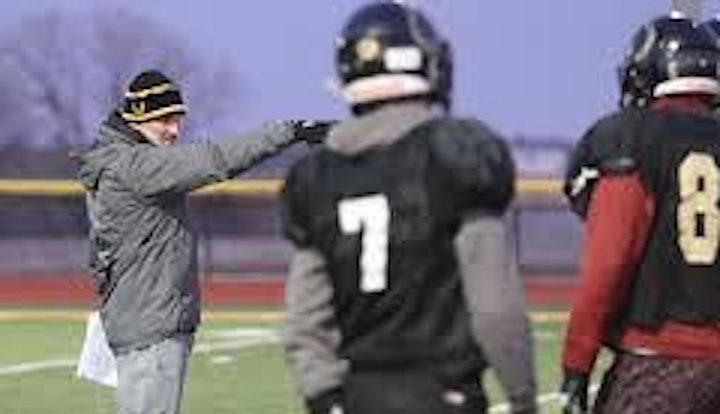 Mark Faubion
Excelsior Springs High School
Excelsior Springs, Missouri
Topic: Veer Scheme and Compliments
Highlights: Originally a defensive coordinator, Coach Faubion became immersed in the veer offense upon becoming the head coach of the Tigers at Excelsior Springs 4 seasons ago. The veer offense has allowed the Tigers to set numerous school records and amass a .667 winning percentage all while competing in one of the toughest districts of any class in the state of Missouri. The 2018 season saw the Tigers run the veer offense to near perfection as they averaged 43.9 points per game and had three players rush for over 1,100 yards each.