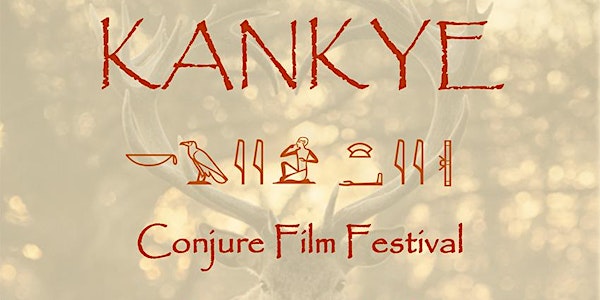 KANKYE - Conjure Film Festival
KANKYE - Conjure Film Festival
By Odwirafo Kwesi Ra Nehem Ptah Akhan
Date and time
Saturday, November 11 · 1 - 9pm EST
Refund Policy
Contact the organizer to request a refund.
About this event
KANKYE - Conjure Film Festival exists to educate and empower our people through film in the exploration of our Ancestrally-inherited Religious traditions as Afurakani/Afuraitkaitnit (African-Black) people in America. Our Ancestral Religious traditions inclusive of Hoodoo, Voodoo, Juju, Ngengang, Wanga, Gris Gris, Gullah, Geechee and more have been preserved in our blood-circles in North America for over three centuries since we first arrived in the western hemisphere from Afuraka/Afuraitkait (Africa). Our Ancestral Religions govern every aspect of our lives allowing us to survive and thrive intergenerationally. It is incumbent upon us to accurately relate our narratives.
KANKYE - Conjure Film Festival is the first film festival grounded in what we define as the Conjure Film genre. In this genre we highlight our Ancestral Religious expressions preserved in our matriclan and patriclan blood-circles as Afurakani/Afuraitkaitnit (African) people specifically in the United States over the past three centuries. These expressions can be termed 'African-American' Ancestral Religion. There is a great deal of misinformation regarding our culture and thus the mis-defining of our Ancestral Religion in North America as 'Afro-American Folk Magic' mixed with 'native-american' and 'european occultism'. This description is totally inaccurate as examined in our article KANKYE - Conjure Defined.
We look forward to connecting with the community and sharing various films in the establishment of this genre.
About the organizer
Odwirafo Kwesi Ra Nehem Ptah Akhan 
Aakhuamuman Amaruka Atifi Mu 
Akwmau Nation in North America 
Odwiraman 
www.odwirafo.com