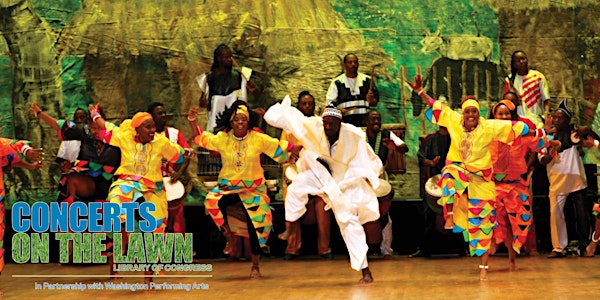 KanKouran West African Dance Company [Summer Concerts on the Lawn]
Location
Library Of Congress - Thomas Jefferson Building
10 First Street Southeast
Washington, DC 20540
Description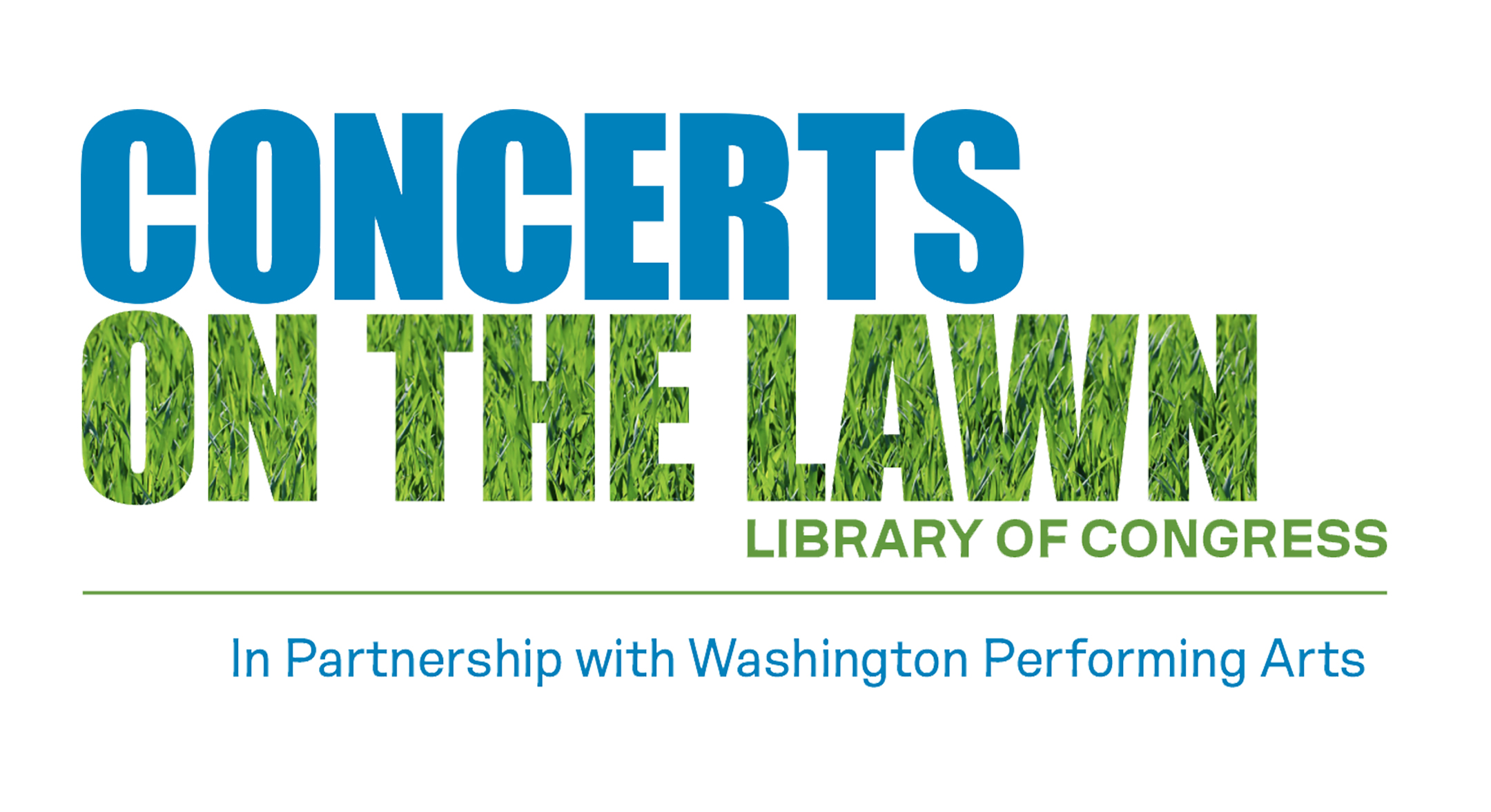 The Library of Congress and Washington Performing Arts' Mars Urban Arts Initiative will co-host the second "Summer Concerts on the Lawn" outdoor musical performance series. The performances will be presented in conjunction with the "LOC Summer Movies on the Lawn" — a six-film series which showcases iconic films from the Library's National Film Registry — on Thursday evenings at 7:00 pm from July 11 through Aug. 15 on the north lawn of the Library's Thomas Jefferson Building, across the street from the U.S. Capitol. The film screenings will follow the musical performances at sundown.
The concert series is the latest of many activities that have been presented under the leadership of Librarian of Congress Carla Hayden that seek to make America's library and its treasures more accessible on-site. This exciting lineup of locally-based musicians represents the variety of musical genres that can be found amongst the Library's music collections.
IS IT RAINING? In the event of rain, the concert will still take place in the Coolidge Auditorium, inside the Jefferson Building of the Library of Congress, at 7pm. The film will be cancelled or rescheduled.
So we look forward to seeing you, rain or shine!


August 8: KanKouran West African Dance Company
KanKouran West African Dance Company was founded in 1983 to introduce the essence of traditional African dancing and drumming to American audiences. The group's thrilling performances captivate fans of all ages with electrifying dances and rhythms, promoting intercultural understanding and enriching our American cultural heritage through the integration of authentic West African performing arts.
---
SUMMER CONCERTS ON THE LAWN
July 11: Brent Birckhead Quartet
July 18: Elena & Los Fulanos
July 25: BYTES & BEATS: Shing02 and Fat Jon
August 1: ENTATY Music & Go-Go Dance Workshop with Lorenzo "GoLo" Evans
August 8: KanKouran West African Dance Company
August 15: Verny Varela Combo & Salsa Dancing


Please request ADA accommodations at least five business days in advance by contacting (202) 707-6362 or ada@loc.gov.
---

Visit us at loc.gov to learn more about the national collections.

SUMMER FILMS ON THE LAWN
July 11: Mary Poppins
July 18: Beauty and the Beast
July 25: A League of Their Own
August 1: Jaws
August 8: E.T. the Extra-Terrestrial
August 15: Jurassic Park