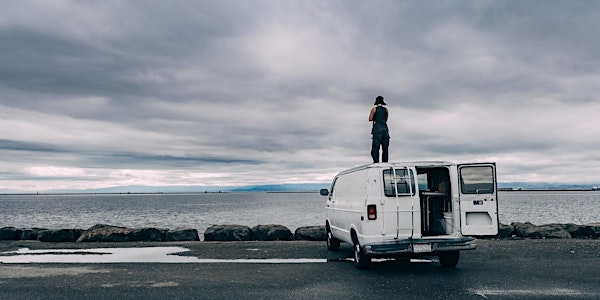 Kaneko's Owl - Sneak Preview
A young woman takes over her dying father's locksmithing business until one job turns her life upside-down.
When and where
Location
The New Parkway Theater 474 24th Street Oakland, CA 94612
About this event
Seating is limited. RSVP today!
We've been working passionately on a film project for the past five years, including shooting much of it during the pandemic. It's a film that takes place in Oakland made by people that live and work in Oakland. We're excited to be near completion but need your help to make it the best that it can be!
We would like to personally invite you to a private screening of our film, Kaneko's Owl, and get your feedback!
We want to know what you think about the film, including what your favorite parts are, what's confusing or what needs improvement. We'll have a short questionnaire available that you can fill out as well as a mixer afterwards at Drake's Dealership for those that want to stick around and talk about the film.
A caveat: we're presenting to you a version of the film that's been through many rounds of editing and is close to being at a final cut. However, please be aware that there are a few more stages that this film has to go through until completion, including sound design and mixing, visual effects, audio replacement, color grading and other fine-tuning measures. So, it might feel a little rough at times or you might see some occasional text on the screen.
There's no charge for watching the movie, of course, and since it's at The New Parkway, all the food and drinks on their menu are available to you! If you're thinking of eating lunch there, we recommend getting there at noon to order when the kitchen opens as there will be a line.
Please arrive ahead of time as we will be starting promptly at 12:30 p.m. The reason is because we have the theater until 2:30 pm and need to be out by then. We also want to get your feedback on the movie's introduction and don't want you to miss it!
And finally, please feel free to invite your family and friends! We're looking for a good mix of people from all walks of life.
The New Parkway COVID requirement - The theater requires all attendees to have proof of vaccination status for COVID-19. If you do not have proof of vaccination, you will need to take a COVID quick-test in the presence of theater staff. We want to keep the event free for everyone, so if you need a test and don't have one, we can provide one for you at no cost.
This film contains explicit language, references to drug use and some violence. Viewer discretion is advised, particularly for children under 13.