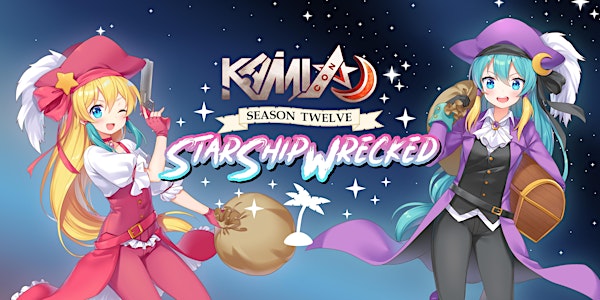 Kami-Con Season 12
When and where
Location
BJCC East Exhibition Hall 2100 Richard Arrington Boulevard North Birmingham, AL 35209
Description
Presale Tickets for this event are closed, but no worries tickets are guaranteed at the door. Prices are $55 for the weekend, $45 for Friday, $55 for Saturday, and $35 for Sunday! Hope to see you there!!!
Kami-Con is Alabama's largest Anime and Gaming Comic Con.
We will be announcing a plethora of special guests from voice actors of American animation and Japanese animation, to youtube celebrities and other stars.
The show has an expanding vendors room filled with interesting "Nerdy" goods. A Japanese arcade, Video game tornaments with cash prizes. We have table top gaming, fan made panels, and major shows, performances, and concerts during the later times.
Many of our 9,000 attendees dress in vibrant costumes of their favorite nerdy characters. It's quite a sight to behold!
On sight Registration Hours (To pick up or purchase your badge) are the following:
Friday 9:30 am - 9:00 pm
Saturday 9:00 am - 11:00 pm
Sunday 10:00 am - 2:00 pm
Children 5 and under are free to attend.