Kamayan Feast - a Filipino Dining Experience. (Very Limited Tickets)
Kamayan Feast is a traditional Filipino family-style dining experience. Eat with your hands. includes food and one drink (gen admission)
About this event
Hosted by Grand Rapids Asian-Pacific Festival- this dining event kicks off GRAPF 2020 fundraising.
Food is served on top of banana leaves, on a bed of rice. Includes pork belly lechon, seafood, meats, fruits, and vegetables. $55 Ticket includes all fees, food on the table, plus one drink for general admission, and two bottles of champagne for VIP tables. General admission is first-come takes a seat at the forty (40) person table setting. VIP is a separate table for up to five (5) people only.
Ace Marasigan will briefly talk about the festival, the Filipino food dining experience, and the traditions of the food event. This event is a part of our growing West Michigan Asian-American eat , share, series by GRAPF.
Cash bar on site. Must be 21 to drink (bracelet) Dress code: casual. No refunds after October 1st, 2019.
All proceeds to benefit GRAPF 2020. GRAPF is an IRS designated 501c3 non-profit.
PLEASE READ:
Doors open at 5:30 pm
Dinner experience starts at precisely 6:30 pm
We cannot accommodate special dietary needs.
Food will come in contact with nuts and shellfish.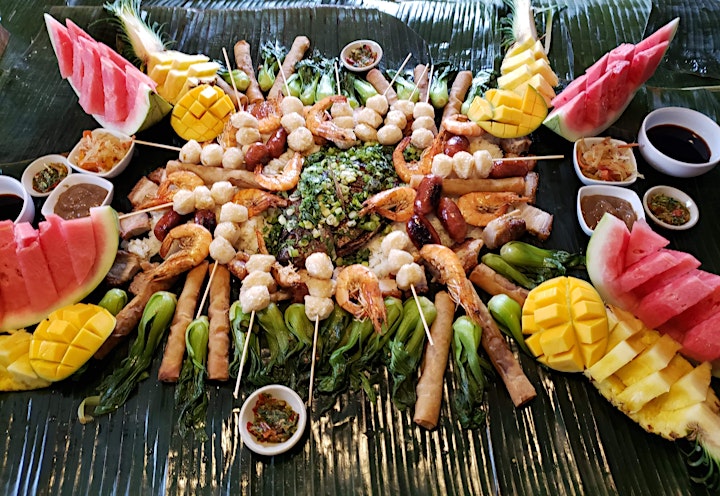 Before and After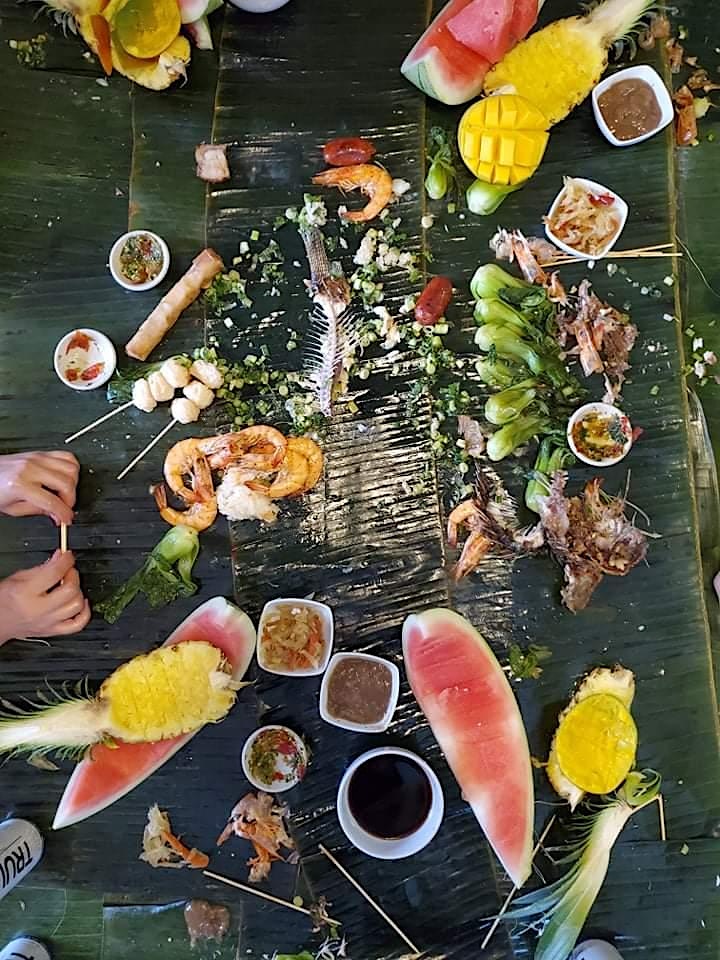 Table settings are similar to this video but on a bigger scale. The communal dining experience brings people together in a fun food eating atmosphere.
Here is an example of a Kamayan dining experience in Toronto: