About this Event
11.2 Saturday (Electronic)
Nectar & SolidSound present:
KALYA SCINTILLA with EVE OLUTION
Yaima
Tor
$15 - $18adv
8pm, 21+
Nectar Lounge
412 N 36th St
www.nectarlounge.com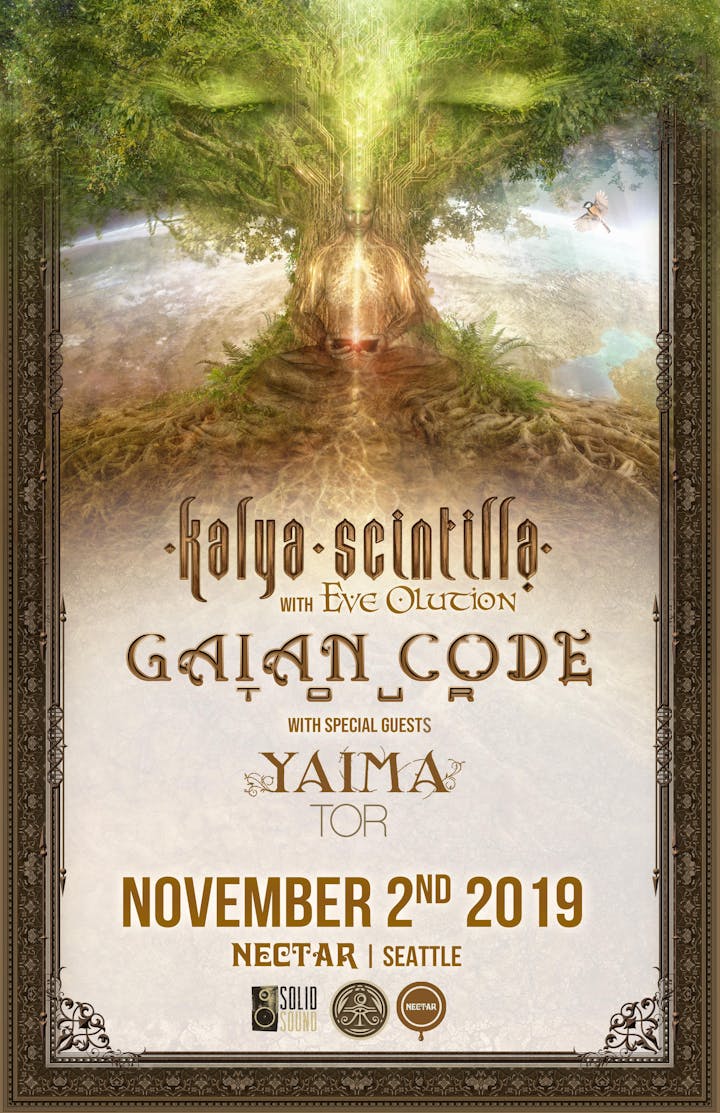 KALYA SCINTILLA & EVE OLUTION
These amazing artisans began collaborating in early 2012, with Kalya's sound architecture and Eve's theatrical direction, visions quickly emerged resulting in multi dimensional experiences for live audiences across the planet. Their aim was to bring textures within the music and live performance to open their audiences to palpable realms inside oneself and on the dance floor. It was an important mission for them to add ancient mythology to their story weaving and give voice to the ancient tribal beats that have been dancing us on this planet for thousands of years. It is this connection to the Ancient infused with the modern electronic dance floor setting that makes what they do resonate with so many people. The unique theatrical performance curated for every live show is intentionally set to invite the audience deeper into a state of hyper awareness & connection. Making the ritualized performance & music narrators of the hidden story within the entire show. Traveling throughout Europe, Australia, North America, and various other continents, this dynamic duo without a doubt deliver something very special that their audiences travel far and wide in order to be able receive live.
Performers
Date and Time
Location
Refund Policy