About this Event

The nationally touring show Kalimba, The Spirit of Earth Wind and Fire provides an Earth Wind & Fire experience so satisfying it transports audiences back to the excitement of the first time they heard these unforgettable songs.
Lead vocalist, Thomas "Chazz" Smith, created Kalimba, The Spirit of Earth Wind and Fire in 2011 with the vision of honoring the beloved Earth Wind & Fire hits he and millions of others listened to while growing up. The 10-piece organization includes a full horn and rhythm section to reproduce the infectious grooves created by EWF's Verdine White and Ralph Johnson. In February, the loss of EWF's founder and musical genius, Maurice White, left the world mourning, but Kalimba, The Spirit of Earth Wind and Fire faithfully honors his work by featuring lush treatments of the soaring vocal harmonies that are the hallmark of Earth Wind & Fire's music and EWF's late founder, musical genius, Maurice White. Performances authentically replicate the signature high notes of Maurice White's sidekick, Philip Bailey.
Take the elevator home--stay at The Portlander Inn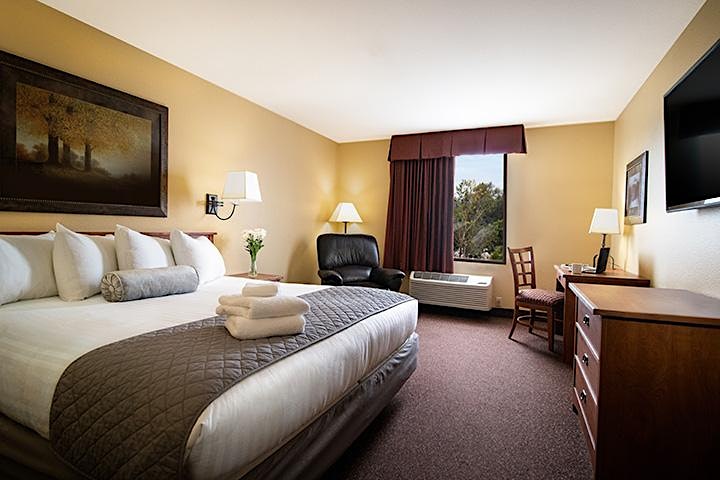 Why worry about how you're getting home when you can stay at our on-site hotel? The Portlander Inn welcomes you to Portland with the cozy feel of a true Northwest lodge. All 100 guest rooms offer refrigerators, microwave ovens, coffee pots, free wireless internet, direct-dial phones with voicemail and televisions with complimentary HBO and Showtime premium channels. Learn more and book your room here.
Policies:
All tickets are nonrefundable and nontransferable with the exception of event cancellation. Support acts are subject to change.
No re-entry permitted.
21+ event.
Questions? Check out the FAQs on the Ponderosa website for answers to the most common questions.