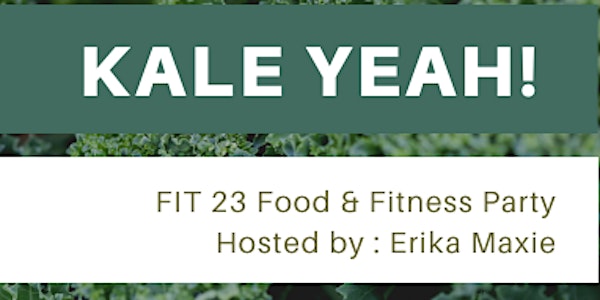 Kale Yeah! LIVE Food & Fitness Party
Description
Join us via Zoom for a 2-part food & fitness party!
You've heard that fitness is 80% of what you eat, right? Well, this experience blends the BEST of both food & fitness! Kale is considered among the most nutrient dense foods on the planet. The benefits are Ahhmazing! Join us LIVE via Zoom as Erika shares how to make her popular raw kale salad, kale chips and a krazy kale wrap.
"Get with the Real CORE Crew!" Wellness re-imagined.
STEP 1: Conect via the Eventbrite Events page: www.thecorelifestyle.com OR use the direct Eventbrite link.
STEP 2: Pay registration ($10). Food meal prep/tasting first, followed by a mat fitness workout!
STEP 3: You'll receive a shopping list and Zoom link on the confirmation email.
Join the fun in making these delicious and nutritious recipes from the comfort of your home or just sit back, chill and enjoy the "good eats" vibes! Our mat exercise together will begin shortly after. Let's GROW!