Description
Join Food Network celebrity Chef Aarón Sanchez ("Chopped"), Chef John Mooney and Turtle Bay Resort's Guest Executive Chef James Aptakin, for an exclusive culinary experience, Kakele, held at a private home in Waialua, Hawaii.
Participants will spend the afternoon with the chefs at the scenic North Shore location, selecting locally-sourced ingredients from the garden, spending time with the chefs as they prepare the fresh once in a lifetime meal and then enjoying a private dinner. The evening will also include non-alcoholic beverages as well as chefs' selections of red and white wines, champagne and signature hand crafted cocktails chosen to complement the mood and the food. The intimate dining experience is offered on May 28, 2017 at 12:00 pm to 6:00pm
Reservations includes a property Orchard tour, Champagne toast, Hand crafted Cazadorez cocktails, Wild Molokai Venison, Wild Boar hunted on property, educational Gyotaku art experience and Chef Aaron Sanchez Hawaiian inspired Mexican specialties.
Single Reservation: $575
Single Person Reservation - Turtle Bay Guest Exclusive: $375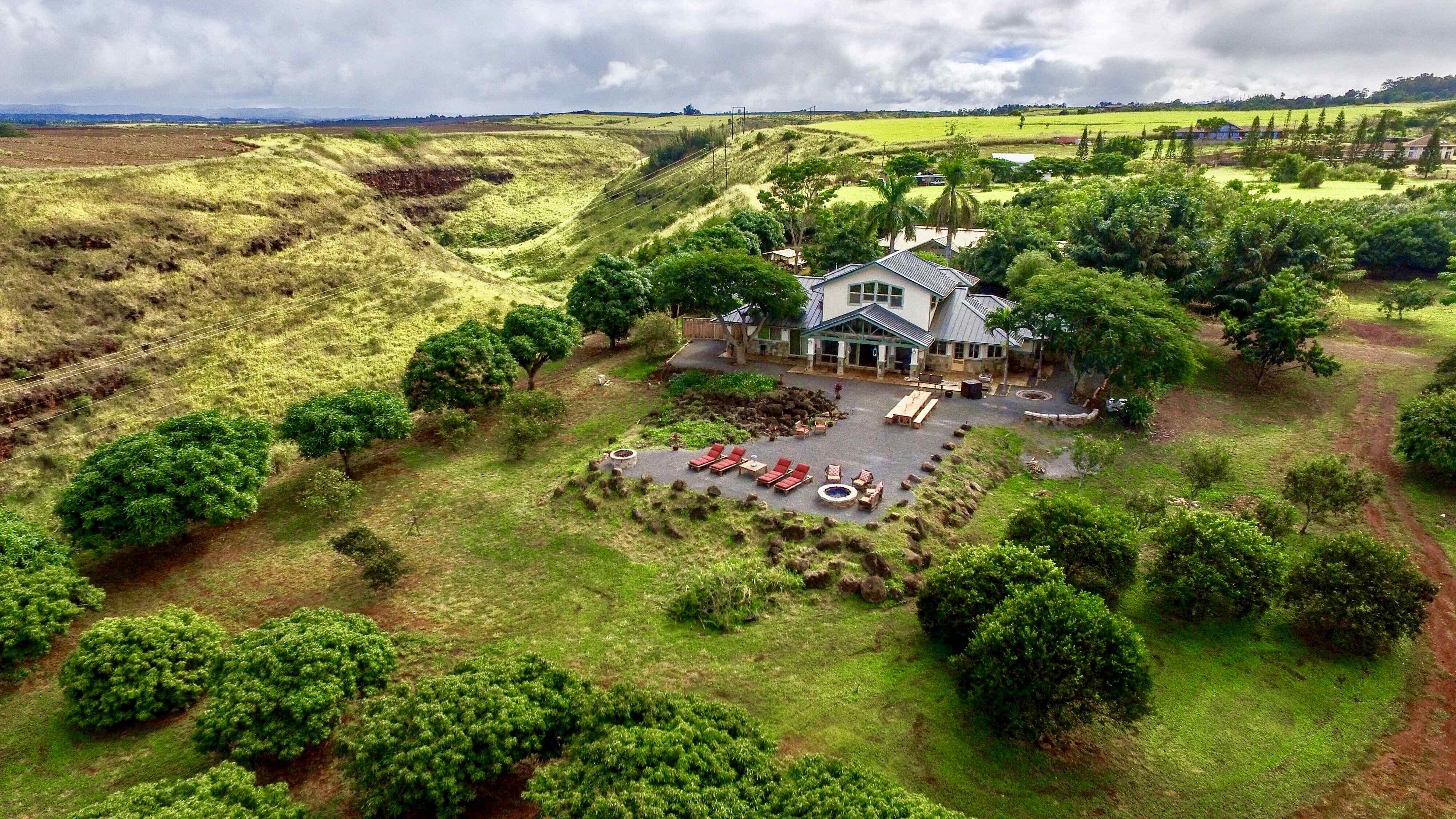 THE CHEFS
With the lush landscape and the abundance of marine life of the Pacific Ocean, Oahu has long inspired the world's best chefs to create unique dishes using the freshest ingredients. Turtle Bay Resort is honored to offer this unique opportunity to meet, mingle and learn from both renowned and emerging culinary talent that embodies the spirit of Hawaii.
CHEF AARÓN SÁNCHEZ
Aarón Sánchez is chef/partner of Johnny Sánchez, with locations in Baltimore and New Orleans. He is the co-star of Food Network's hit series, "Chopped," and the host of Cooking Channel's Emmy-nominated "Taco Trip." He is also the host of two Spanish-language TV series on FOX Life, "3 Minutos con Aarón" and "Motochefs." Aarón's passion, commitment and skills have placed him among the world's leading contemporary Latin chefs.
Celebrated by critics and contemporaries alike, Aarón has won a James Beard Award for Television Studio Program and has appeared at the White House as a guest chef. He has also starred on multiple Food Network shows including: "Guilty Pleasures," "Best.Ever," "Heat Seekers," "Chefs vs. City," "Best Thing I Ever Ate" and "Next Iron Chef." In addition to being a chef, restaurateur, television personality and spokesperson, Aarón has written two books. His first, La Comida del Barrio, was published in May 2003 and his second book, Simple Food, Big Flavor: Unforgettable Mexican-Inspired Recipes from My Kitchen to Yours, was released in October 2011. Aarón has also designed a line of cookware products in collaboration with IMUSA and is a spokesperson for their Global Kitchen line. Aarón works with many charitable organizations. He is a Cchef Ambassador for Why Hunger and Food Bank NYC, both leaders in the movement to end hunger and poverty. He is also a Chef Mentor for Chefs Move!, a Scholarship Program who's mission is to diversify kitchen leadership by providing minority applicants the opportunity to train up and become leaders in restaurant kitchens and in their communities. Aarón's creativity extends beyond the kitchen. He is a partner at world famous shop Daredevil Tattoo in NYC, and home to the country's premiere tattoo museum. Aarón is an avid music lover; he enjoys cooking to the sounds of Alabama Shakes, Amos Lee, Lenny Kravitz, and The Cure.
CHEF JOHN MOONEY (Co-founder)
Named one of the top chefs helping to revolutionize sustainable food, New York Chef/Owner John Mooney's professional life has been a culinary journey through all corners of the world, from the spiced hazes of India to the rolling hills of Ireland and the streets of New York. Bell Book & Candle in New York's West Village and Bidwell in Washington DC are Mooney's latest ventures—and adventures—fusing the chef's years of conventional cooking with a more recent and driving inspiration: sustainability. In 2004, James Beard named him one of the "Best Hotel Chefs" in the country. That same year, Mooney was appointed corporate consulting Chef of India's Taj Hotel group, opening the country's first organic restaurant, PURE by Michel Nischan, and re-opening New Delhi's premier fine-dining restaurant, Orient Express. 2006 took Mooney to Dublin, Ireland, where he was appointed Executive Chef at The Shelbourne Hotel. Two years later, he returned to the United States to open Highland Manor in Apopka, Florida, with partner Mick O'Sullivan. At Highland Manor, Mooney began the hydroponic gardening practices that define the ultra-seasonal menu of Bell Book & Candle, showcasing both the Chef's culinary journey and his commitment to responsibly sourced cuisine.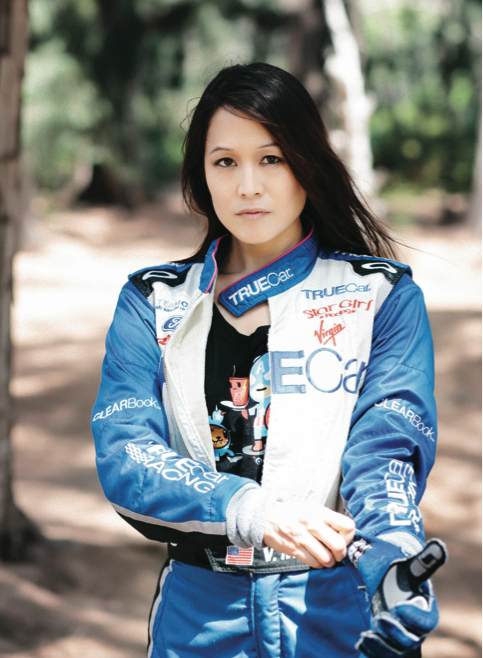 VERENA MEI (Co-founder)
Originally from Pearl City, Hawaii, Verena is a professional race car driver and motorsports ambassador. She developed a passion for racing while modeling and attending stunt driving school, and then a high-performance driving school. During that time, she discovered adrenaline behind the wheel while sliding sideways in a 300 horsepower Roush Mustang. It was then that she decided to pursue a full-time career as a professional race car driver. Throughout her career, Verena has competed in her 485 horsepower twin-turbo Nissan in Formula Drift and Redline Time Attack, and raced with Ford in the Rally America series. She has accomplished many firsts for women in racing, becoming a pioneer for women in motorsports. Verena has also hosted and starred in television shows, appeared in commercials and appeared in the blockbuster movies "Rush Hour 2" and "Fast and Furious Tokyo Drift." Verena's love for all things culinary was passed down through four generations in Hawaii. Her great-grandfather was a butcher at Oahu Market, and Wong Ho Lane near the Neal Blaisdell Center was named after him. Verena's grandfather owned a coffee shop in Honolulu and later opened Sai Wun Yuen Noodle Factory in Chinatown, which was Oahu's first and oldest noodle factory that was famous for its fresh noodles traditionally made using bamboo poles to flatten the dough. They were a supplier to the well-known Chinatown restaurants, and even back then, tourists from all over the world stopped by the factory to see this traditional technique. Verena grew up with her father's love of cooking and would often help him in the kitchen while experimenting with different flavors of Hawaii, noting "I was always the one he'd ask to taste whatever was on the stove and would offer suggestions on how to make it tastier." Verena continued tasting her way through her many travels and while spending time in Manhattan.
Remember, this exclusive offer has limited space available for each night of the culinary experience on May 28th 2017. To reserve your place at the table, book your Kakele Package here.