Description
Kairos /ˈkīräs/
a time when conditions are right for the accomplishment of a crucial action : the opportune and decisive moment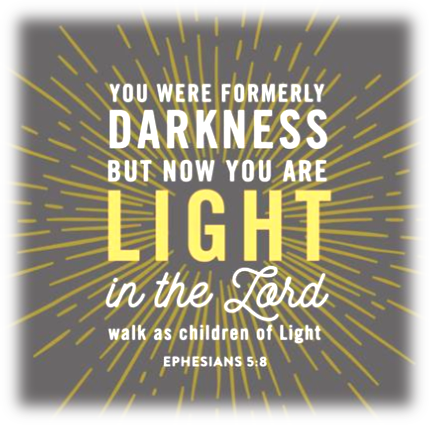 Refreshing Worship, Encouraging
Testimonies, Transforming Truth
The Time is Now! Life is not only made up of minutes and hours. Life consists of a series of Kairos moments.
In Ephesians 5, Paul tells us we were once darkness, but now we are light in the Lord. He follows this truth with a command to NOW walk as children of Light. How different would our lives, our families, our workplaces and our communities look if we walked as children of light?
Often we get so busy being all the things we believe we are "suppose" to be that we don't stop to be what Christ has called and equipped us to be. This starts with learning and embracing who Christ is and who we are in Him. This is our true identity. As women, it is important to understand that identity (who we are) precedes behavior (what we do). Following Christ is a process of becoming who we truly are.
​Join us as we examine our lives through the lens of God's word, Christ-exalting worship, stillness of the setting and the fellowship of sisters in Christ. Our prayer is that hearts will be encouraged, challenged and equipped to "Be" who we are in Christ and seize the Kairos moments.
​We are looking forward to a great weekend! Hope to see you there!
Ken and Joye
---
www.kandjministries.com for more information about Kairos Women's Retreat
Session topics -
Be Love Returning to Your FIrst Love - Anger - Power of Words - Our Identity In Jesus - Living in Unity
Be Light Discipleship - The Abundant Life - Sharing Our Story - Women on Mission - Prayer Works - Finding Our Purpose - Leaving a Legacy - Mentoring

Be Wise Accountability - Friendships - Guarding Our Marriages - Discipleship - Finding Balance - Parenting Adult Children

Worship Leader: Kerri Crutchfield
Retreat Speakers: Terri Broome, Carmen Childress, Hope Clubb, Kerri Crutchfield, Joye Furches, Holly Furches, Sandi Kaylor, Stephanie Roberts, Cristy Saunders, Beth Ann Swallows (waiting to confirm a few more).