Location
Byungchun Soondae 156-03 Northern Blvd, Flushing :. Hahm Ji Bach 40-11 149th Pl, Flushing :. Miss Korea 10 W 32nd St Manhattan :.
Description
Join the Korean American Family Service for our annual One Day Restaurant Event--a one-day fundraising event held during lunch service at participating restaurants in Flushing and Manhattan.You can #Eatforacause as KAFSC raises awareness about and funds for our Rainbow House Shelter, which provides emergency housing, shelter and social services for women in need. For only $25, you can make a big impact. $12 of every lunch ticket will help support the women and children at the Rainbow House Shelter.
일일밥집은 도움이 필요한 여성들에게 응급 쉼터와 복지 서비스를 제공하고 있는 무지개의 집 쉼터를 위한 기금모금 행사입니다. 25달러의 티켓 금액 중 12달러는 모두 무지개의 집 쉼터로 기부됩니다. 바로... 지금... 당신의 한끼식사가 누군가에게 새로운 시작이 됩니다.
Please note the following:
Check in with KAFSC staff (we'll be wearing KAFSC t-shirts) and receive an official One Day Restaurant Event ticket if you purchased online. This ticket will be used as payment after your meal.
If you already have your official ticket, just show your ticket number to KAFSC staff at check-in.
Once seated, show your KAFSC lunch ticket to your server, and s/he will provide the One-Day Restaurant Event menu. (1 ticket = 1 entree)
Provide your server with the official lunch ticket for payment. Please check your lunch ticket or menu for details on gratuity.
**+$2.37 credit card processing fee applies when purchased online
ONE DAY RESTAURANT MENU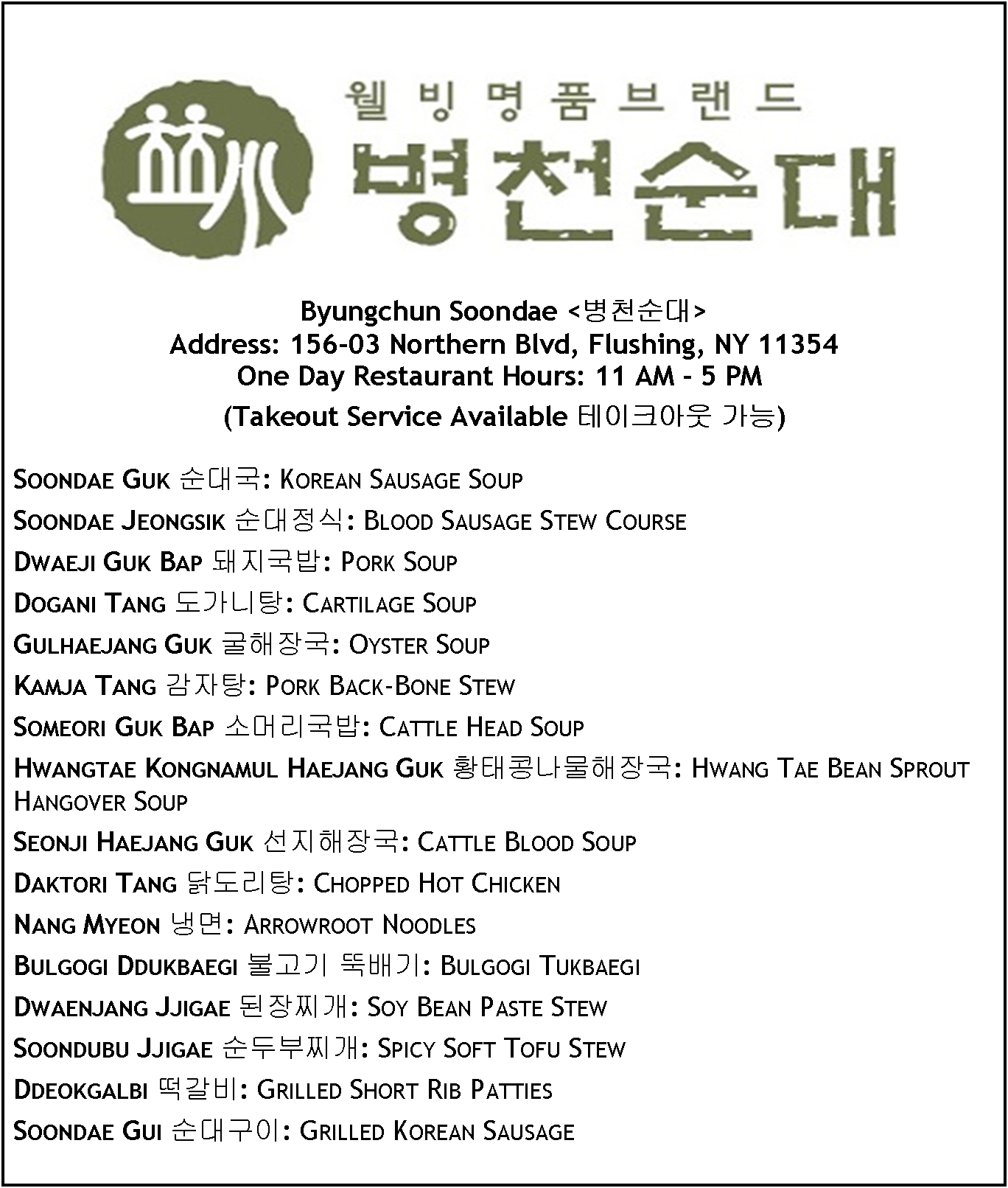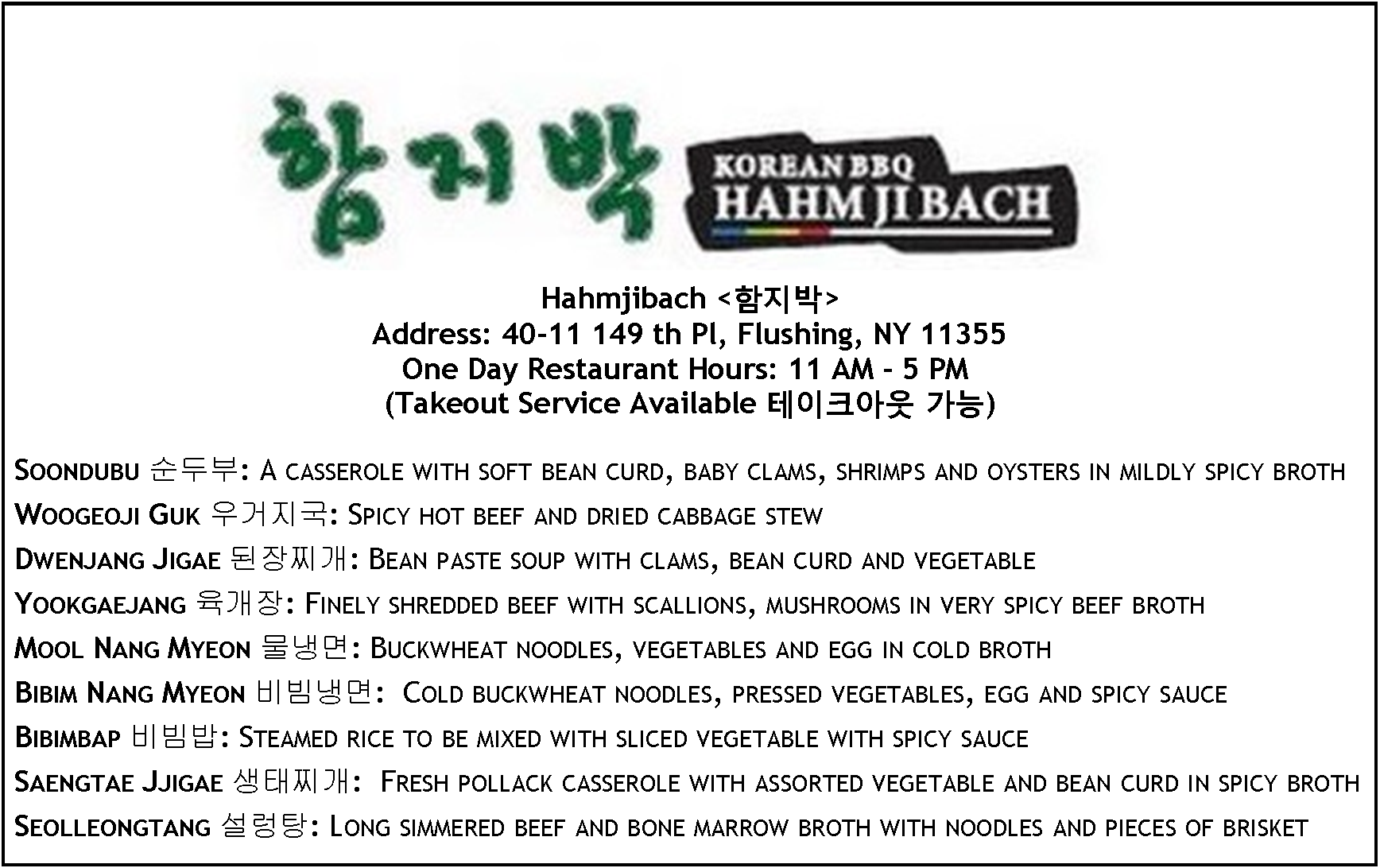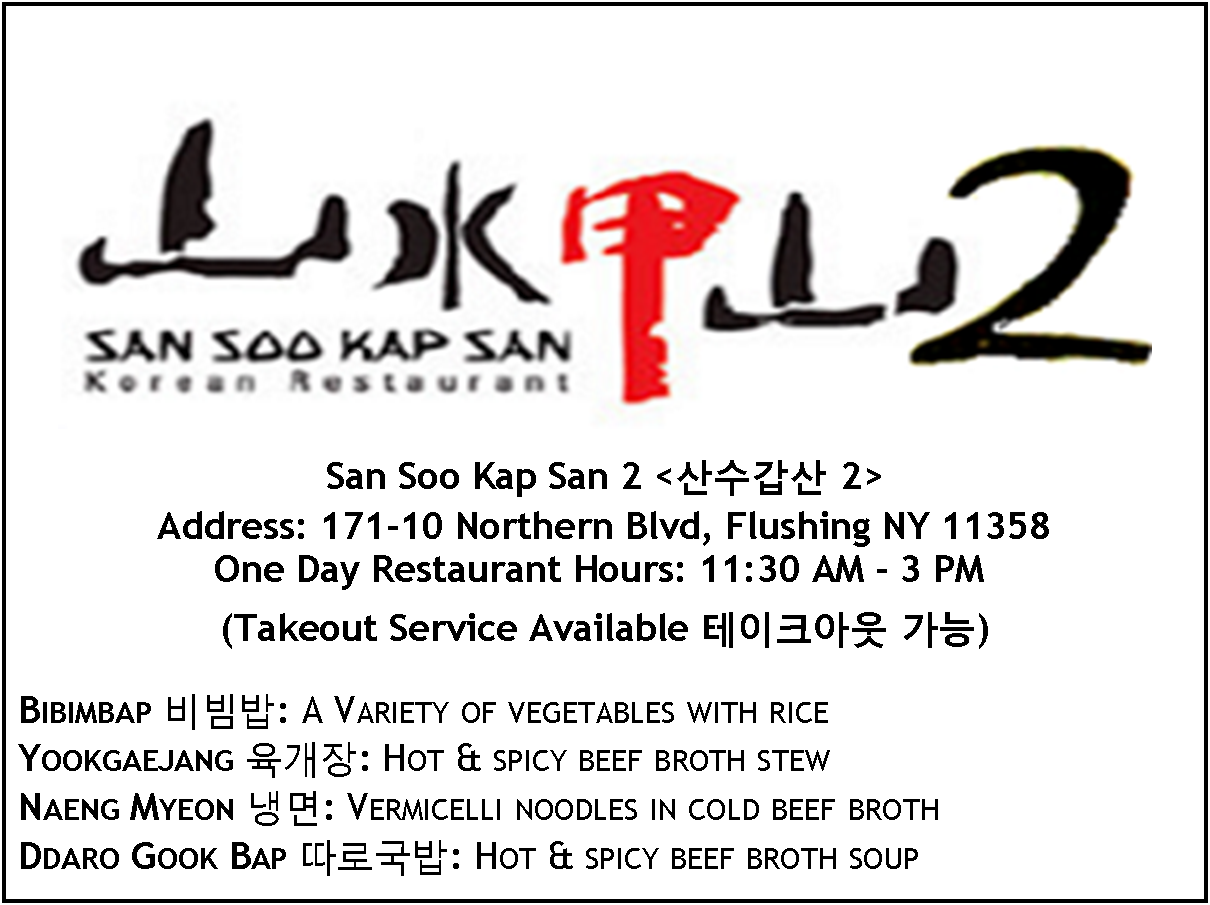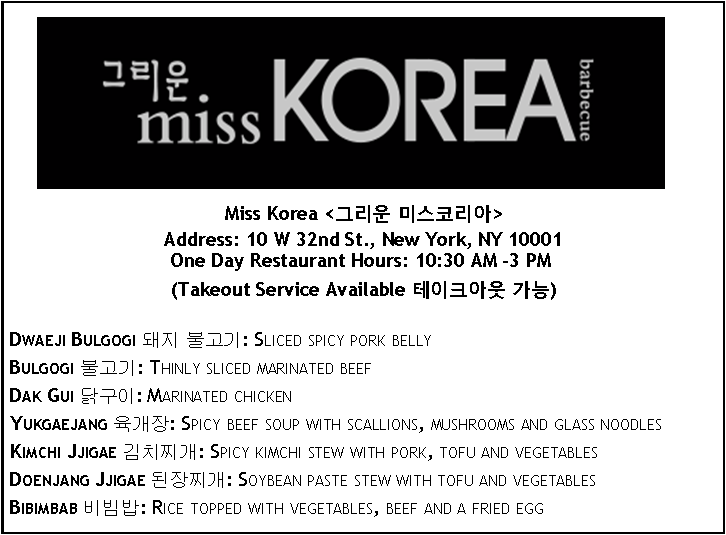 Thank you for your support of KAFSC Rainbow House Shelter.
------------------------------
FAQs:
Can I still buy tickets after Wednesday, September 13? While online ticket sales will officially end Wednesday, September 13, you will have the opportunity to purchase tickets at the door.
Where can I contact the organizer with any questions? If you have any questions, please contact caroline.kang@kafsc.org or call (718)460-3801 ext. 20.