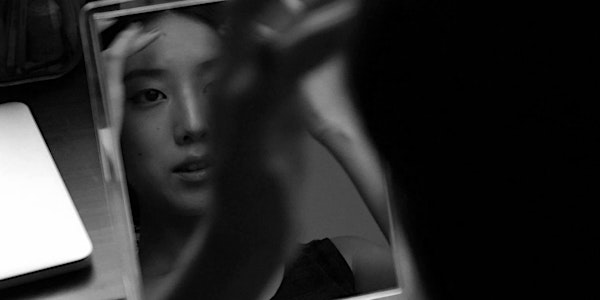 KAFFNY 2020: Gyopo premiere (Centerpiece Feature Night)
On the fifth night of this year's virtual festival, we are premiering the feature film 'Gyopo' for our Centerpiece Feature Night.
Refund Policy
Contact the organizer to request a refund.
Eventbrite's fee is nonrefundable.
About this event
KAFFNY is hosting our virtual festival this year on our own 'FestivalFlix' site. From October 20th-24th, each day new films will be launched and made available. This year we're only requesting donations, so give what you can. The films will be available to stream through October 31st, so sit back at the comfort of your own home and binge the 2020 official selections of the KAFFNY virtual film festival.
See our full program and get tickets at: kaffny.eventbrite.com
Here is more about the feature Gyopo and short In Sync: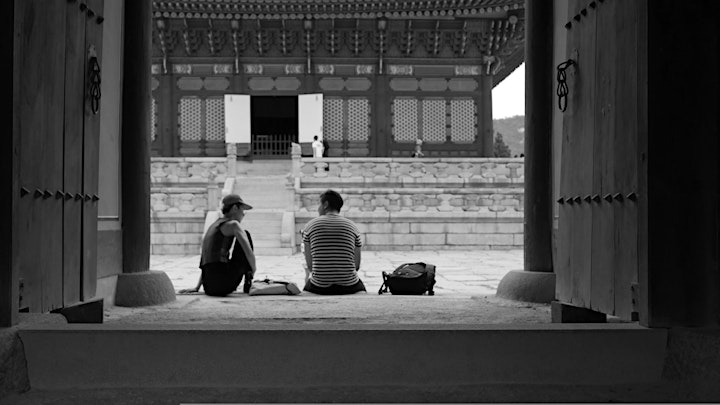 Gyopo (1:35:00) by Samuel Kiehoon Lee (NY Premiere)
A Gyopo is defined as a person of Korean descent that has been raised abroad. Often feeling like the outsider as the "Asian person", many Gyopos make the pilgrimage to Korea, only to find that they are also outsiders in the country that gave birth to their parents. These third culture kids are a new "lost generation"--expatriates with no real center or direction. We follow an ensemble cast of Gyopos as they spend a typical day in the life of Seoul. A cross between PLAYTIME and DAZED AND CONFUSED, these Gyopos get drunk, laugh, fall in love, and get into fist fights. Taking place over a span of 24 hours, these stories interweave with each other as we follow one character to the next. They are a clan of well-educated 20 and 30-somethings, all suffering from some form of identity issue.
Several interweaving stories about an eclectic mix of English speaking Korean expats living in Seoul. Shot with no script and no crew, and starring a cast of 50 characters, GYOPO is an energetic and inventive portrait of people who find themselves immersed in but apart from Korean culture.
*Mature Content*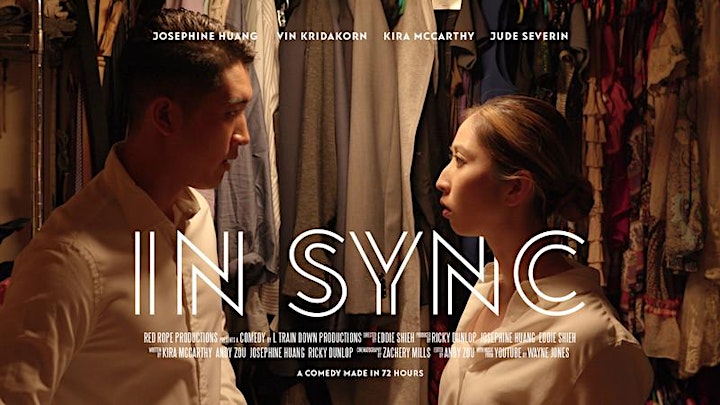 In Sync (5:00) by Eddie Shieh
A young couple walk a fine line while thriving in an open marriage until they catch each other breaking their own rules.
IN SYNC was created for the 2019 Asian American Film Lab 72 Hour Shootout under the theme, Balancing Act. As a frequent participant of 72 hour festivals, I find these events as the best way for a filmmaker to exercise their problem-solving and execution under a ticking clock. However as a father of twin toddlers, time and sleep are your most precious gifts on top of the trust of your cast and crew who are lending their passions and talents. The pressure to deliver was definitely on. But thanks to a wonderful assembly of personalities and chemistry (that was IN SYNC), teamwork made the dream work. We hope audiences come away with as much pleasure and enjoyment as we did.