Description
FUTURE OF AMERICA
We start the day with a program of short fiction and documentary films focused on the current state and possible future of America. After the screening we'll have a panel to discuss the many different stories and points of views.
Films include Liquor Store Babies by So Yun Um, The Cure by Hadrien Gass, Voyager by Ami Glazer, Eodiya by Jules Suo, Maitre d by John Kim, Voice of the Monolith by Bryan Edwards, Frank's Plan by Juhui Kwon
Liquor Store Babies (US, 5") -East Coast PREMIERE
Liquor Store Babies by So Yun Um explores the intersecting lives of two friends and their fathers, each of whom own Liquor stores amidst the unpredictable backdrop of Los Angeles. Director and star So Yun Um pulls from true-life experience, contrasting two sides of the same coin. As the lives of So, Danny, and their parents begin to diverge, their differences only work to strengthen their bonds. What follows is a candid and real look at how the lives and dreams of liquor store owners and their children are cyclical and ever connected to one another.
The Cure (US, 19")
The Cure by Hadrien Gass. In 2020, the law condemns LGBT in the United States of America. The president decides to create places to heal this disease, called "The Cure". In New York, Chief Doctor James Bloom cures them with a serum and some unconventional therapies. But one of his patients, Samantha, keeps fighting back.
Voyager (US, 9") -World PREMIERE
Voyager by Ami Glazer. An alien is exiled from her home planet in the midst of a political revolution. Presented with an opportunity to return to her planet, she attempts to persuade her Earthling partner to join her.
Eodiya (US, 13") - New York PREMIERE
Eodiya by Jules Suo. A year after the death of his mother. Julian is on the quest to find his long lost brother. On a nice summer day Julian finds refuge in playing a game of handball with his friends.
Maitre d (US, 13") -World PREMIERE
Maitre d by John Kim. A vagabond comes to eat at an upscale restaurant. This creates a volatile situation with diners that boils over. The film touches on themes of class, race and redemption.



Voice of the Monolith (US, 13")
Voice of the Monolith by Bryan Edwards is a musical short film about gentrification in rapidly changing Crown Heights, told through the voices of a Black punk rocker new to the neighborhood, and a Brooklyn raised rapper with a chip on his shoulder. The outsider, O.G., is a recent transplant to Crown Heights and runs afoul of the Marlon, a neighborhood local who is trying to protect his through intimidation. Marlon's exertion of pressure unleashes in the song Bad Block as he tries to set O.G. in his place as an outsider that doesn't belong. Set against interaction of O.G. and Marlon is O.G.'s band, the Spades. Both D.D. and Rob are tired of being in a cover band and want O.G. to create new music. This need for new music comes to a head in the song Say Something, as D.D. pleads to O.G. about their need for music that has a message about what's going on in their scene and the world at large. With the pressure coming at all sides O.G. begins to crack and unleashes his feelings in the climactic song De-gentify.
Frank's Plan (US, 11") -World PREMIERE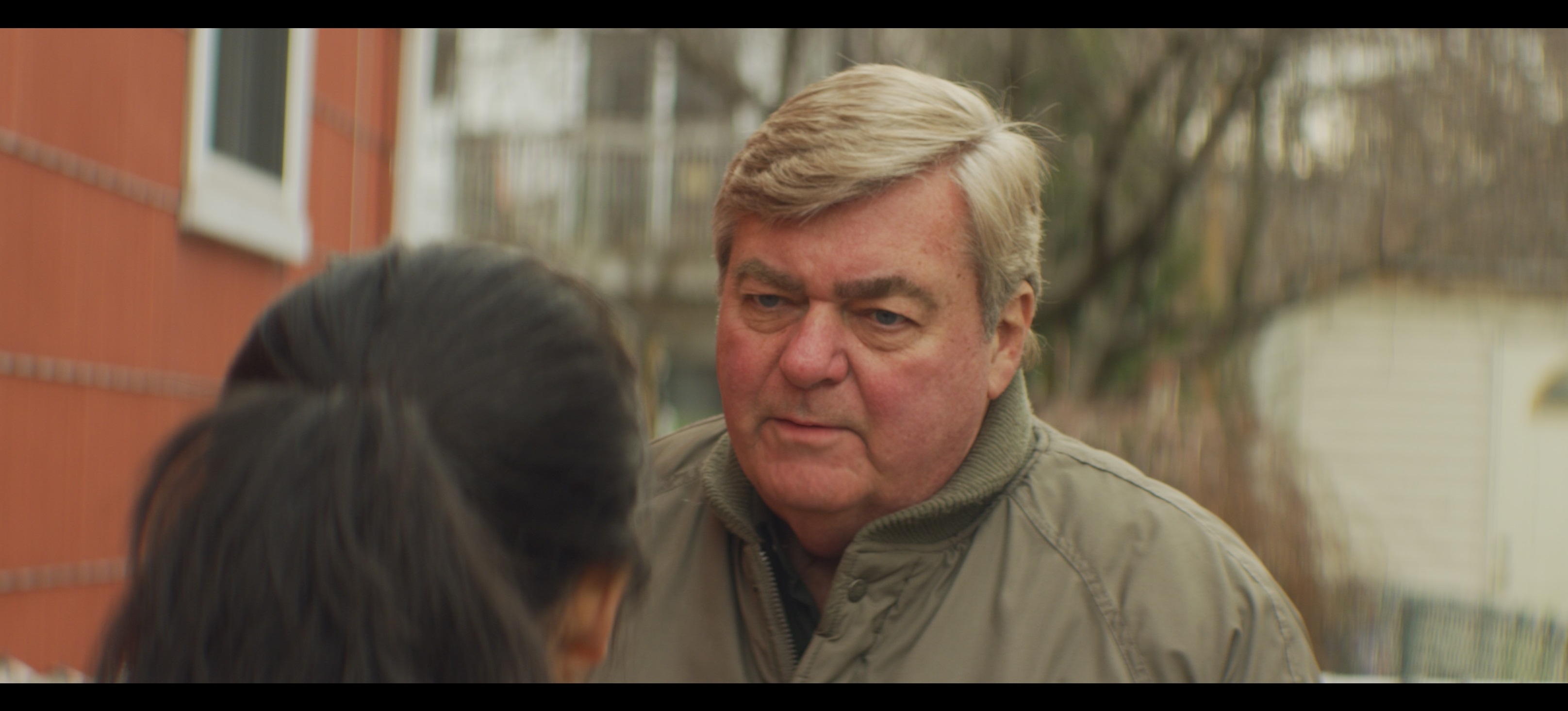 Frank's Plan by Juhui Kwon. Frank is recently retired and lives alone in Staten Island, the only red borough in New York City. He is set in his ways and reluctant to adjust to new changes in his life -- retirement and new immigrant neighbors. Frank stakes out his Korean immigrant neighbors, wanting to find something nefarious about them. One day, Frank gets a tablet and finds a video on the internet about dog meat consumption in South Korea. The video triggers his dislike of his Korean neighbors. Also, Frank is secretly jealous of the neighbors, because they are a close-knit family, unlike his. Driven by a sense of entitlement and jealousy, Frank decides to stir up some drama by attempting to rescue the dog of the Korean neighbors. But when a brazen teenage neighbor catches him, Frank's plan flips upside down.
All tickets for the day can be found at our eventbrite page: kaffny.eventbrite.com