Description
FUTURE IS FEMALE
The Future is Female and these shorts embraces stories centered on the Female perspective. Join us to see these short films and a post film discussion after the screening.
Films include Red Dress No Straps by Maryam Mohajer, Daayan by Kartika Dubey, Bam Bam Bam by Yann Kerloc'h, Jinju by Emily Park, Back Home by Haruka Motohashi, Shadow by Jae Won Jung




Red Dress No Straps
(Iran/UK, 8") -US PREMIERE
Red Dress No Straps by Maryam Mohajer.
1985. Tehran. Iran-Iraq war. For 'Marmar' it is another ordinary afternoon at the grandparents'. The echo of 'Death to America' chants from school mixes with 'The voice of America'; grandad's favourite radio program. Marmar is waiting for granny to make her a dress exactly the same as the American Popstar; Bright red. No straps.
Daayan (India, 16") -World PREMIERE
Daayan (Witch) by Kartika Dubey revolves around a middle-aged woman named Padma who belongs to a very low segment of Indian population. She lives in a rugged slum where dirt and realities are straight up face. This film is the story of her life and characters around her. There are 2 perspectives running parallel to each other in the entire film. One is with which the story begins, that is of a mother who narrates a bedtime story of Daayan (Witch), as she is being insisted by her daughter. She tells her a prejudiced story of what Daayan (Witch) is to everyone and then begins another story of Padma. Stifled by complications & chaos, she finds happiness with her daughter. But that night, amongst all the lovely moments shared between Padma and her daughter… unease lingers and Padma waits for a morning that will vanish all her angst. Will that morning come? Who's the real Daayan (Witch)? Does Daayan (Witch) even exist in real?
Bam Bam Bam (Korea/France, 26") -US PREMIERE
Bam Bam Bam by Yann Kerloc'h. Jin, girl rock drummer, plays with her friend Suhye in a bar of Hongdae, the artist neighborhood of Seoul. A K-pop producer sees them but focuses on Suhye, like a future star that he could shape with his financial power. This drives Jin angry, and when a drummer is angry, she may hit hard.
Jinju (US, 10")
Jinju by Emily Park. A 15 year old girl named Jinju goes to New York City to meet with a friend, but when her friend has to cancel their plans, Jinju decides to spend the day by herself. Throughout her day, she discovers the wonders the city has to offer and the joys of independence. When night falls, however, she finds that there are things lurking in the shadows of the city that are much darker than she has ever imagined.
Back Home (Japan, 16") -US PREMIERE
Back Home / 帰省 by Haruka Motohashi is an autobiographycal documentary about the filmmaker's heart-rending personal journey to reconcile with her estranged mother, who is about to undergo hip surgery in Tokyo. Filmed mostly by the director herself, the story explores the complexity of the Mother-Daughter relationship, which had been strained over the years apart by physical and emotional distance.
Shadow (Korea, 19")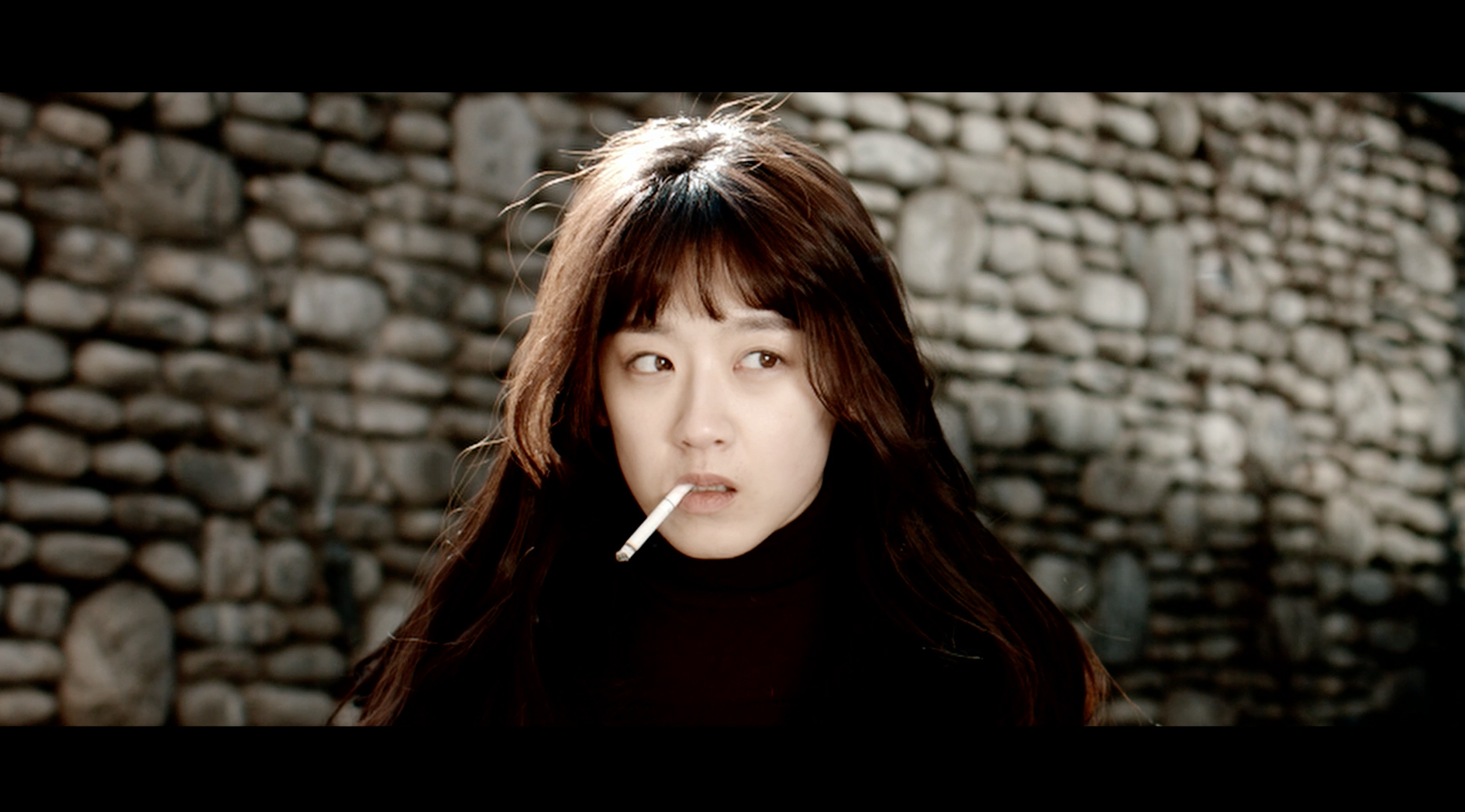 In Shadow by Jae Won Jung, Jae-Ha is an aspiring documentary filmmaker who finds a strange advertisement that will pay huge sum of money for filming a person for three-days. He begins to secretly filming a stage actress, Sun-Woo as requested by the client.
All tickets for the day can be found at our eventbrite page: kaffny.eventbrite.com