Description
Yassou globalicious friends,
Come hang out with us! This is a space for you, and other amazing global friends to be together in community, support each other in our heart-centered engagement in the world.
Get a "Meze Member" spot which includes signing up for all 3 as a way to support sustained community building and get 30% off too! (the cost of a nice salad for lunch ($15/gathering). Women and men welcome too.
SPRING SERIES - OUR COMMON HUMANITY: sounds, stories & spoken word
2nd Wednesdays at Una Mesa; 6-9 pm, with gathering together at 7 pm, includes yummy village dinner
MARCH 8 - International Womens' Day! Soothing sounds & song (in the midst of the stress we face, let's be soothed by sounds of nature and the voice and feel part of something larger) led by Nova, Kafenia friend and singing prof at Stanford.
APRIL 12 - Stories to Inspire (inspirational stories from elders from South Asia who have been part of peacebuilding and bridging divides)
MAY 10 -- Poetry Night, translated (share a favorite poem in original language and English)
JUNE - Sunday June 12th afternoon - to come separately! Our series will culminate in a community family dinner celebrating our diversity and all of us touched by war and conflict.
---
MORE ABOUT US:
The Kafenia is a place of welcome, of inclusion, of heart-centered progressive community building. We bring together friends from around the world and especially other Mediterranean and Middle Eastern cultures with whom the Greeks share many foods & values, including the tradition of hospitality and welcome.
Our Spring Series is centered on Our Common Humanity. We felt, in the midst of efforts to divide us and amidst so much stress right now, what we really needed was an evening of quiet, of connection, of soothing sounds and voices. We will sing together (optional) and also share soothing sounds.
6-9 pm - hang out with yummy food including meze and a soothing stew & sometimes a 'guest' sharing stories just back from travels abroad.
7-830 pm: Gathering
Ticket includes soothing tea, meze and a one dish Greek meal.
Join us - we range from global women faculty at Stanford to someone who arrived as a refugee last year. In the Kafenia everyone is welcome and needed to rebuild our community. Buy a pay it forward spot so we can extend invite to refugees and young leaders.
About the Kafenia:
The Kafenia is a reimagining of the traditional Greek kafenio where men shared food, friendship and social and political life together. My grandfather had a kafenio at 16th and Folsom in San Francisco in the 1930s to keep the village alive in the bustling metropolis- but it was only for men. Now, as his granddaughter Mary Jane, who has done peace building around the world, I am reimagining it as a multicultural village – with women front and center. We started in the fall, and are continuing monthly this winter/spring as we move towards opening a permanent space. Read more here.
Come check out the action of the day, fresh mint tea, and the yummiest feta this side of the Aegean...
We hope you can make time for yourself to slow down, connect, listen and share. We need you!
Warmly,
Mary Jane & Friends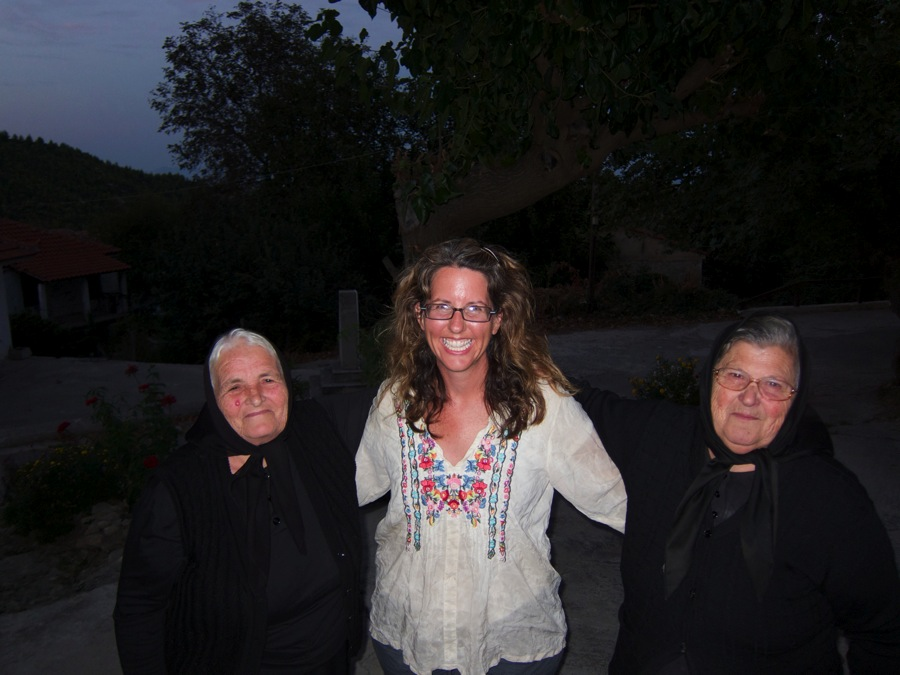 The Kafenia is an emerging Greek-inspired cafe/community gathering space in Palo Alto where we can slow down to the village vibe, enjoy nourishing, earthy food and heart-stirring gatherings on cultural and social issues.
Organizer of Kafenia Spring Series: Our Common Humanity