Description
Join us for our 10th year anniversary!
To celebrate, we have set up a festive programme with lectures, Swahili lessons and Kadogo will also share about the Kadowinja journey so far. This will be followed by a delicious Kenyan buffet dinner which will be served by Chakula B.V. Our DJ Erick Gava will be sure to get you on your feet during the afterparty!
On this day we want to not only celebrate our 10 year existence, but also to thank all those who have supported so many Kenyan children during these years and invite others to join Kadowinja too. By attending you'll enjoy a unique afternoon/evening and also contribute to the funding of our projects.
As the foundation is all about kids, we'd love it if you would bring yours! There's a children's programme focussing on the Kenyan culture, music, language and schooling. Children 5 to 10 years old are half price; there is no charge for babies and infants who eat with their parents.

Timetable:
Celebration programme: 14:00 – 17:00 pm

Buffet dinner: 17:00 – 19:00 pm

Afterparty: 19:30 – midnight
Ticket prices:
General Admission: € 32,50

Children up to 10 years: € 15,00



Who are we?
Kadowinja Foundation supports kids in Kenya with financial support for projects. Kadowinja was founded in 2009 by Kadogo Nyawade in memory of her late sister Awinja. As a native Kenyan woman, she knows what is necessary for the kids in Kenya to have a better future. Kadowinja supported the Utamaduni School in Kajulu, where Kadogo's brother is a teacher, with the 'Club of 300' providing the kids with nutritious school meals. For only 12 Euros one child can have delicious meals for a whole year. This program has been extended to other schools. We also want to give children the assurance of a good education so that they will have more possibilities in the future. For only 60 Euros a year, you can support a child at school. More info at www.kadowinja.org

Kadogo Nyawade
Kenyan-born Kadogo has lived in Helmond since 1991 where she is a healthcare worker. Together with her late sister she used to support her family in Kenya for many years. From experience she has learned how children suffer and could need some help. Therefore she and her sister decided to support children in Kisumu be finding them adoptive parents. Through the years numerous other projects have been added. Kadogo travels once a year to Kenya to visit the children.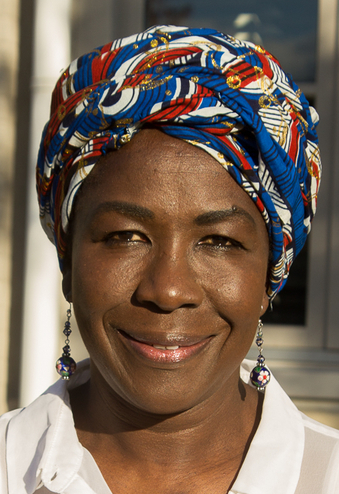 Chakula BV
Kenya's ethnic diversity comes with a vibrant culture which includes 44 different ethnic tribes. These ethnic tribes contribute greatly to the tasty, authentic Kenyan culinary. We call this 'chakula' which means 'meal or food' in Swahili. Kenyan 'chakula' is a celebration of rich, fresh, tasty ingredients passed from decades of generations. It is bold and satisfying, rich and textural and uses a whole palette of flavors. It promises great reminiscences, it is mouth-watering, tasty and addictive. Chakula BV offers Kenyan cooking workshops and classes all over the Netherlands and arranges Kenyan catering at events.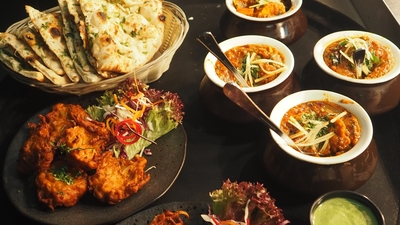 DJ Erick Gava VJ Ray
Ndombolo, makossa, rhumba, bongo, genge, afrobeat, reggae…. Of course these East African sounds cannot missed at an event like this.