Description
Kadija Sesay and Friends:
A post - National Poetry Day Celebration!!
Weds 4 October 7.00 Refreshments 7.30 pm Start









Roger Robinson is a writer and performer who lives between London and Trinidad. His first full poetry collection, The Butterfly Hotel, was shortlisted for The OCM Bocas Poetry Prize. He has toured extensively with the British Council and is a co-founder of both Spoke Lab and the international writing collective Malika's Kitchen. See http://www.peepaltreepress.com/authors/roger-robinson for more.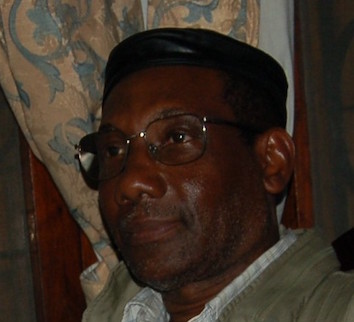 Ishaq Imruh Bakari is a film-maker and writer. His many film credits include Riots and Rumours of Riots, Street Warriors, The Mark of the Hand, Blue Notes and Exiled Voices and African Tales. His books include African Experiences of Cinema (with Mbye Cham) and two poetry collections – Sounds & Echoes (Karnak House, 1980) and Secret Lives (Bogle L'Ouverture, 1986). He currently teaches Film Studies at the University of Winchester. His latest poetry collection, Without Passport or Apology was published by Smokestack in June 2017.
Nick Makoha is the author of Kingdom of Gravity (Peepal Tree Press). A Cave Canem Graduate Fellow and Complete Works Alumni. Winner of the 2015 Brunel international African Poetry prize and 2016 winner of the Toi Derricotte & Cornelius Eady Chapbook Prize for his manuscript Resurrection Man. His poems appeared in The Poetry Review, Rialto, The Triquarterly Review, Boston Review, Callaloo, and Wasafiri. www.nickmakoha.com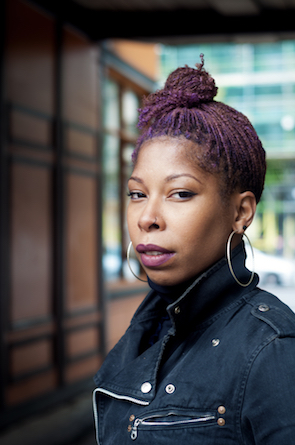 Gemma Weekes, touted in The Independent as 'a name to watch', is the critically-acclaimed author of Love Me (Chatto & Windus). Her poetry and fiction has appeared in several anthologies and literary journals including IC3: The Penguin Book of New Black Writing in Britain and Kin by Serpent's Tail. Gemma is an Inscribe supported writer, the development project for writers of African and Asian descent hosted by Peepal Tree Press. In her work by Passionate about the possibilities within interdisciplinary work, she is also an established performance/spoken word artist and music maker who has performed nationally and internationally. She is currently working on a live literature/art piece entitled 'Who Murked Basquiat' with accompanying chapbook/EP, her second novel, and raising her witty and wise tween-aged son.
'Who Murked Basquiat' is a project funded by the Artists International Development Fund
Using a variety of mediums including poetry, religious ritual, movement, jazz, and hip-hop call-and-response: 'Who Murked Basquiat' is an emotionally- and politically-charged stage show developed and performed by Gemma Weekes. It explores her evolving relationship with the tragic artist Jean-Michel Basquiat; reflecting on how his short life and death might serve to illumine our own times. Gemma will be performing a selected extract from this exciting new work.

MC - Kadija Sesay.
You are invited to chill, share poetry, music, books, food and drink with others who live and love poetry.
---