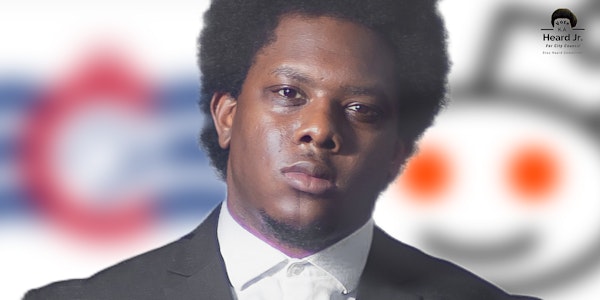 K.A. Heard Jr. "Candidate for Cincinnati City Council" : Reddit Edition
K.A. Heard Jr. "Candidate for Cincinnati City Council" : Reddit Edition
About this event
K.A. Heard Jr. "Candidate for Cincinnati City Council" will be taking question on "Reddit"!
K.A. Heard Jr. is a candidate for the 2021 Cincinnati City Council. K.A. is running as an Independent Green and has been endorsed by the Hamilton County Green Party.
*This will be online*
Via Reddit
Reddit Link:
https://www.reddit.com/r/cincinnati/comments/oiz3rj/city_council_candidate_ka_heard_will_be_here_719/
July 19,2021 @ 4pm
This is free and you don't need to register!
Follow K.A. Heard Jr on twitter: @kaheardjr
Thank you so much!
Stay Heard Committee Contact Information:
Phone Number: 513 305 6881
StayHeard@gmail.com
https://stayheardcommittee.weebly.com/
Paid by Stay Heard Committee