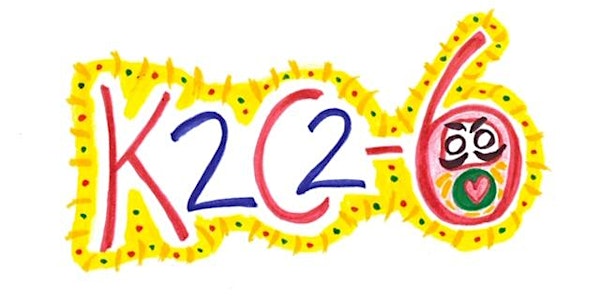 K2C2 Coaching Community #6: May - June 2020
Refund Policy
Refunds up to 7 days before event
Eventbrite's fee is nonrefundable.
Description
Updated: K2C2 Cohort #6 will run June 4th - July 9th, 2020
K2C2 is a Community of Practice Created Just for YOU!
Katie Anderson & Karyn Ross are offering connected, online communities to help you practice, learn and grow -- to become better coaches and leaders! We call these communities "K2C2" or "Katie & Karyn Coaching Communities".
If you're interested in creating a cooperative, collaborate learning community, K2C2 is the place for you! There's no application or selection process. Everyone is welcome. We practice "right-sized pricing" and accept anyone who is committed to learning and sharing - no matter your ability to pay (we are serious!!!).
K2C2 is an online Community of Practice where:
You will get real-world, practical advice and coaching from Katie and Karyn based on their experience coaching and teaching around the world!

You will actively share your experiences with other community members throughout each session

You will create specific action items to practice between sessions
K2C2 isn't a webinar series where:
Karyn and Katie are talking at you the entire session…

All you can do is listen because your microphone is muted.
Each fully interactive community coaching session will:
Help people develop better habits for setting intentions, reflecting, learning and coaching others
Share actionable, useful practices to support real-world application and coaching success
Create real, human connections to foster collaboration, cooperation and community around the world
It is a fully interactive session full of discussion, questions, and practice.
We will use Zoom for our coaching calls and each session is recorded and posted in a Google Document summary of the session. We also will set up a WhatsApp group for the cohort to exchange ideas, questions, and support.
Join the next K2C2 Coaching Community
The K2C2 Cohort #6 video calls will be held Thursdays 9am PDT / 11am CDT / 12pm EDT/ 6pm European time for 1 hour each week on the following dates (except for week #5, which will be held Tuesday due to the U.S. Independence Holiday long weekend):
June 4
June 11
June 18
June 25
TUESDAY June 30 (due to July 4th holiday in US)
July 9
K2C2 Community Practices:
Each Coaching Community can have up to 12 members
Each Coaching Community will consist of 6 weekly, one hour online meetings using Zoom. Sessions will be recorded and shared for participants to watch and download.
Community members will be given access to a Shared Google Drive to record Reflections and Intentions
Each cohort will have a dedicated WhatsApp group to collaborate and share.
Topics for discussion, learning, and practice include:
Session 1: Connecting purpose and intention

Session 2: Asking the right questions
Session 3: Why short, frequent coaching sessions are better
Session 4: Becoming a better coach means becoming a better listener
Session 5: How to see what people are thinking
Session 6: Improving your check-adjust process and shared reflections
Suggested pricing is $600.00 USD for the series of six meetings.*
*Karyn and Katie practice "Right-Sized-Pricing. If $600.00 USD isn't comfortable or affordable for you, please contact Karyn and/or Katie directly. No potential community member will be turned away based on inability to pay full price. We are serious!!!*

We can't wait for you to be part of our next K2C2 community!

-Katie and Karyn!
Sign up for Katie's newsletter to be informed of when future will be launching (https://kbjanderson.com/blog/), and follow Katie and Karyn on LinkedIn or Twitter (@kbjanderson, @KRCLean4Service) for updates.