Description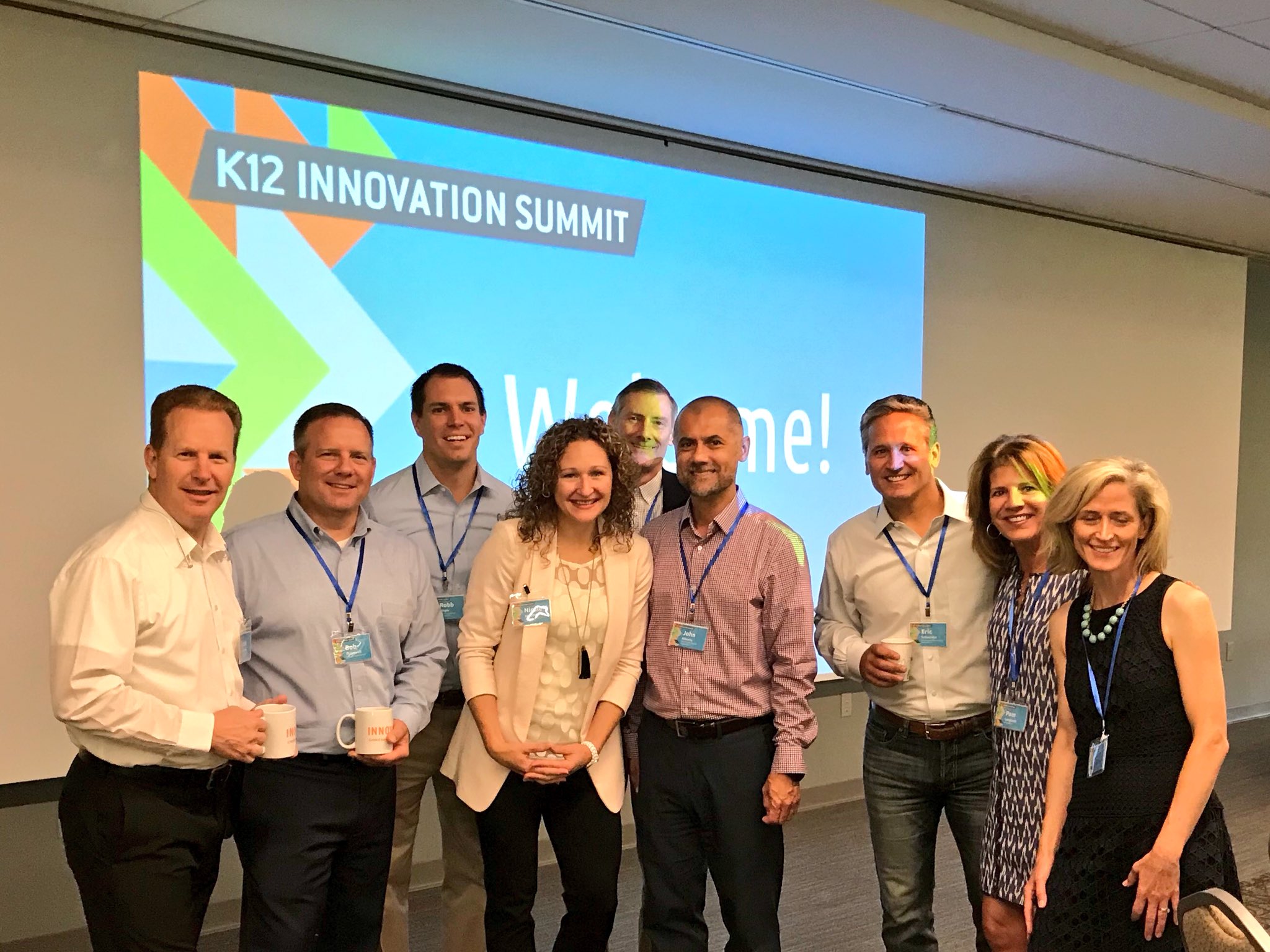 The K12 Innovation Summit is more than a conference. This gathering feels more like a two-day workshop with a powerful network of educators! It's definitely an opportunity to grow the leadership capacity of your team and to get everyone trained in the key strategies included in the InnovateK12 toolkit. The breakout sessions are designed to ensure that your team has the skills needed to be successful. In other words, this isn't the time to go it alone..bring your team!
"The K12 Innovation Summit was extremely informative and motivating. The sessions were all interactive and engaging. Joining the cohort gives you access to software that helps to manage the crowdsourcing of ideas. More importantly, the districts in the cohort are very willing to share successes and failures to help your district implement your own crowd-sourced innovation event. I would definitely recommend attending the summit and learning what it is all about."
- Scott Shinaberry, National Board Certified Teacher, Upper Arlington Schools, OH
---
ATTENTION INNOVATEK12 MEMBERS
All 2019-20 memberships include one Summit registration. Please submit the name of this registration here OR, add all team members to the form if you would like registrations to be added to your district invoice instead (and avoid Eventbrite fees)!
InnovateK12 has reserved a block of hotel rooms at the Minneopolis Airport Marriott Hotel:
Rate: 165.00 USD per night
Start date: 7/15/19
End date: 7/18/19
Last day to book: 6/20/19
Book your group rate for Innovate K12
If you have any questions, contact Summit Coordinator, Rebecca Reynolds (rebecca @ innovatek12.org)