FIND YOUR PERFECT BUSINESS PARTNER!
About this event
We are pleased to invite you to K-Global @ Silicon Valley 2020 which is regarded as one of the most anticipated technology and investment conferences in the Bay Area. The focus of the event is to introduce Korean AI technologies and companies to the U.S market.
In today's world of remote management, the presenting IT companies provide cutting-edge technologies to reduce management costs, collect and organize data, and improve energy efficiency in various fields such as design, finance, and big data. One-on-one virtual meetings will be provided for local partners regarding international exports as well as for strategic and financial partnerships in the private sector of Korea and the US.
Exhibition information
- Event : [K-GLOBAL @ Silicon Valley 2020] Online Partnership Expo
- Date : November 1st ~ December 4th
- Time : 3:00pm ~ 7:00pm (PST)
- Exhibitors (IT Services)
AIZEN : AI Banking Service
BNF TECHNOLOGY : Big data, predictive analytics
CELLBIG : AR Sand Craft
CNA : Mobile order and pay, fast wireless charging
ELMCAD : 3D modeling solutions
HYMATICS : Smart watcher energy monitoring system
I-ON Communications : sports player and game analysis
KINETICLAB : Mobile game, AI-based motion tracking
MLAB : Video tagging platform
MTPOWER : ESS type EHP
ROBORUS : Deep learning-based face recognition
Click Here for more information.
We would like to make new business opportunities through this virtual event. This event is FREE, and open to all! Resister Now!
Sponsor by
KOTRA(Korea Trade-Investment Promotion Agency)
3003 North First Street, San Jose, CA 95134
www.kotrasv.org / www.kotra.or.kr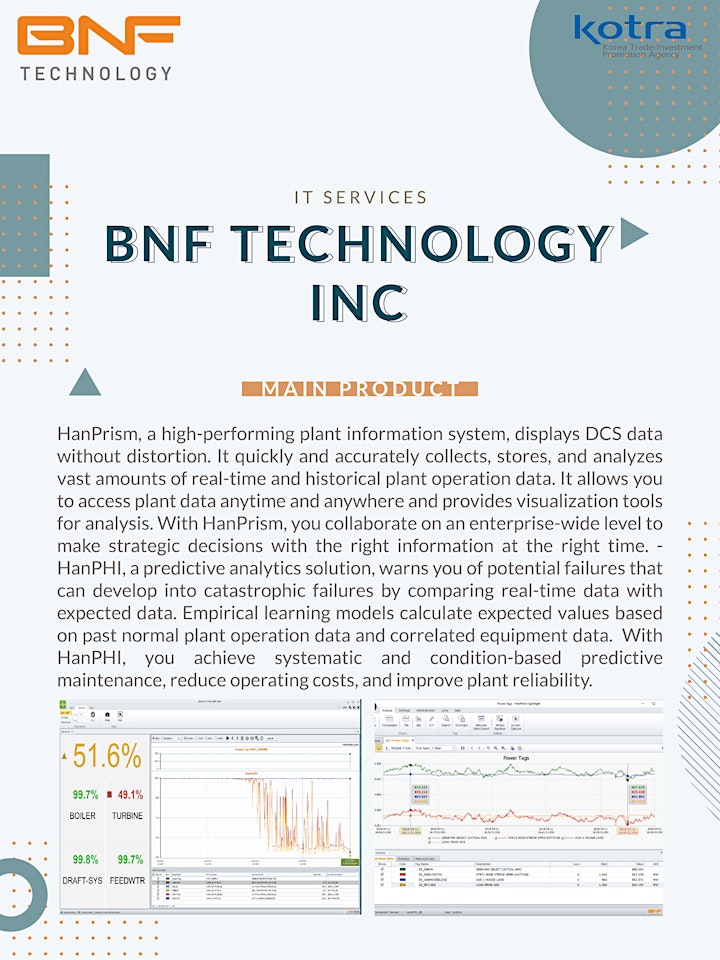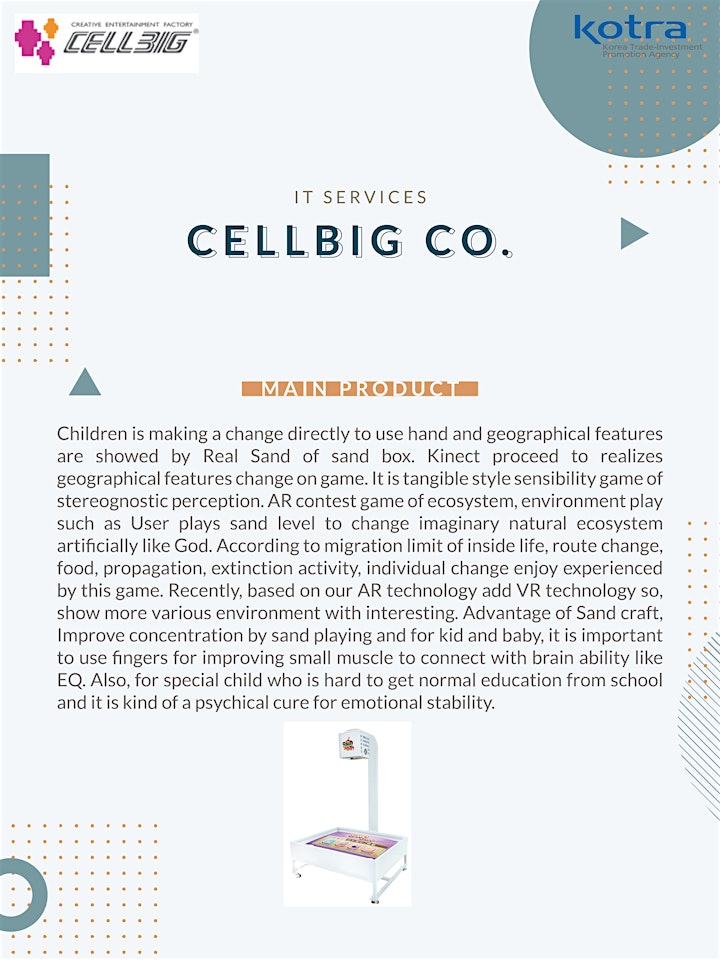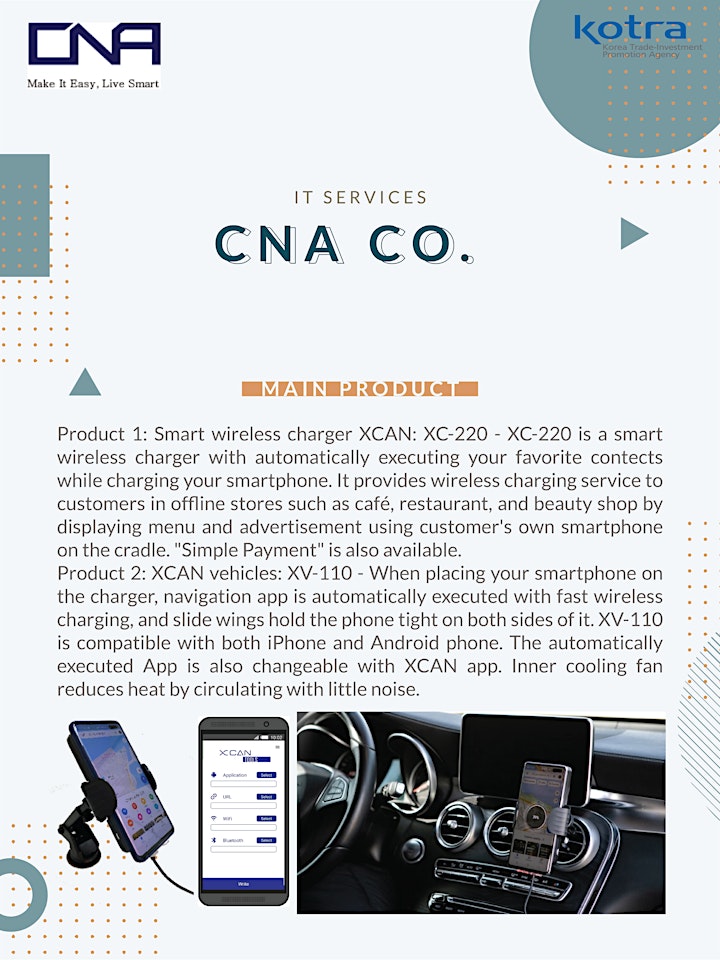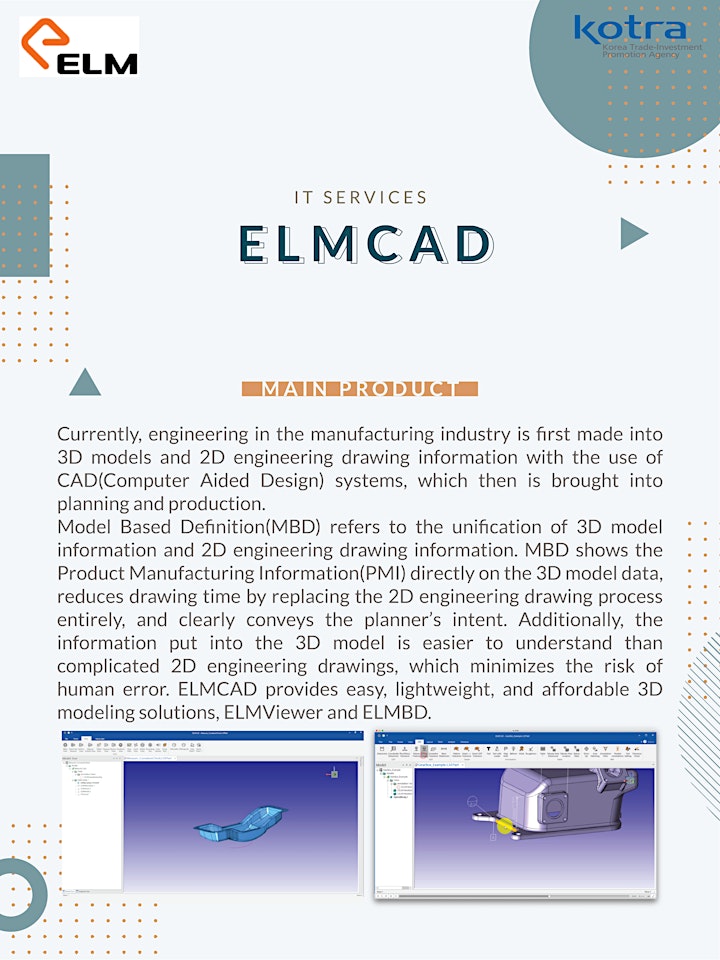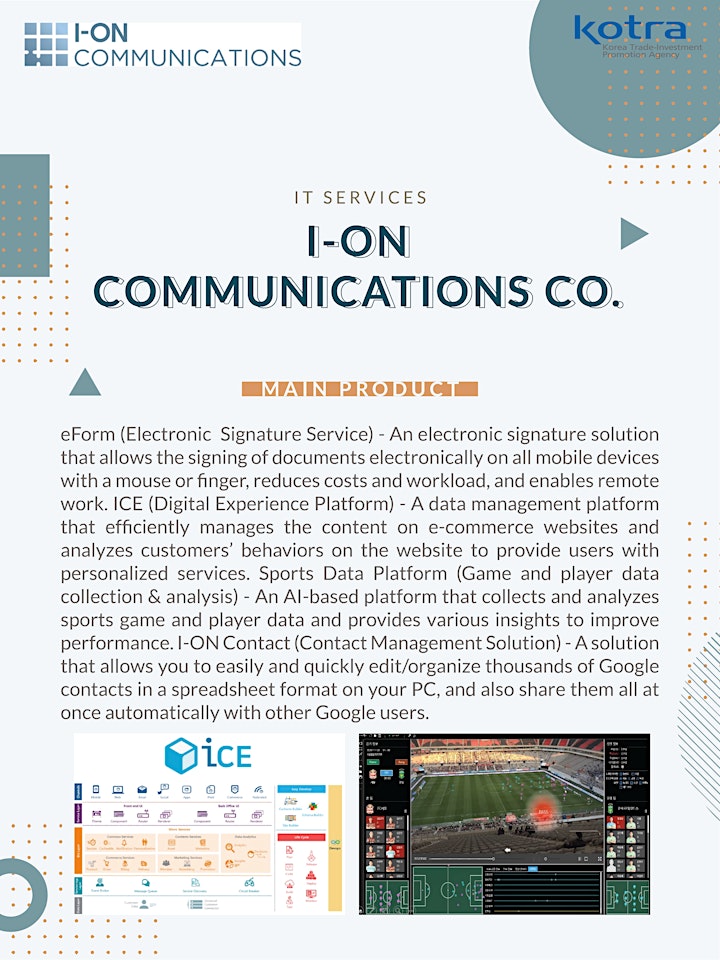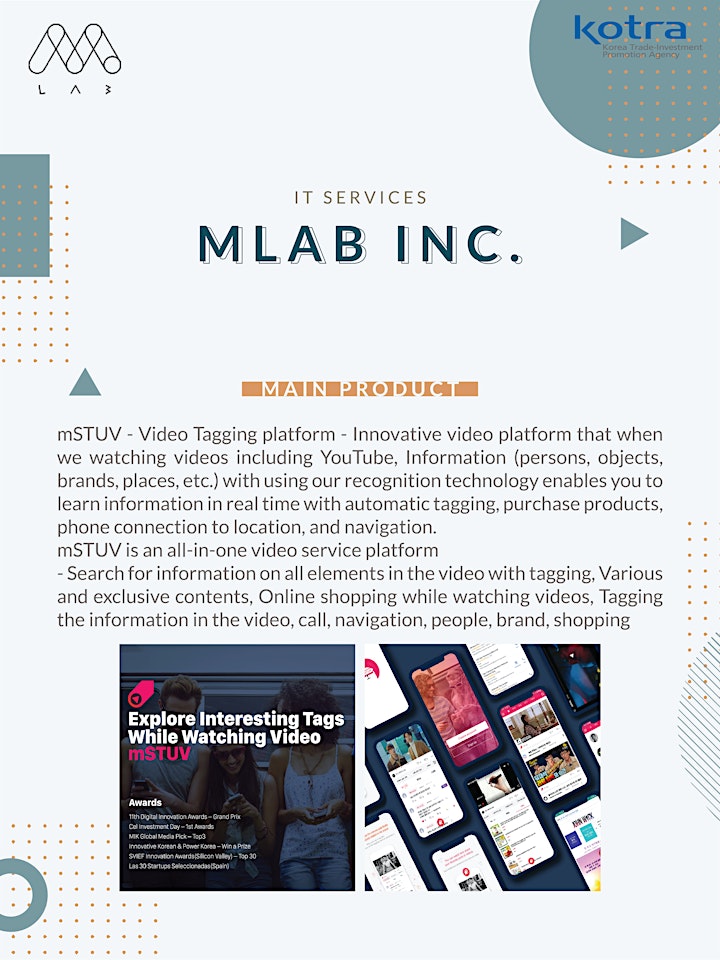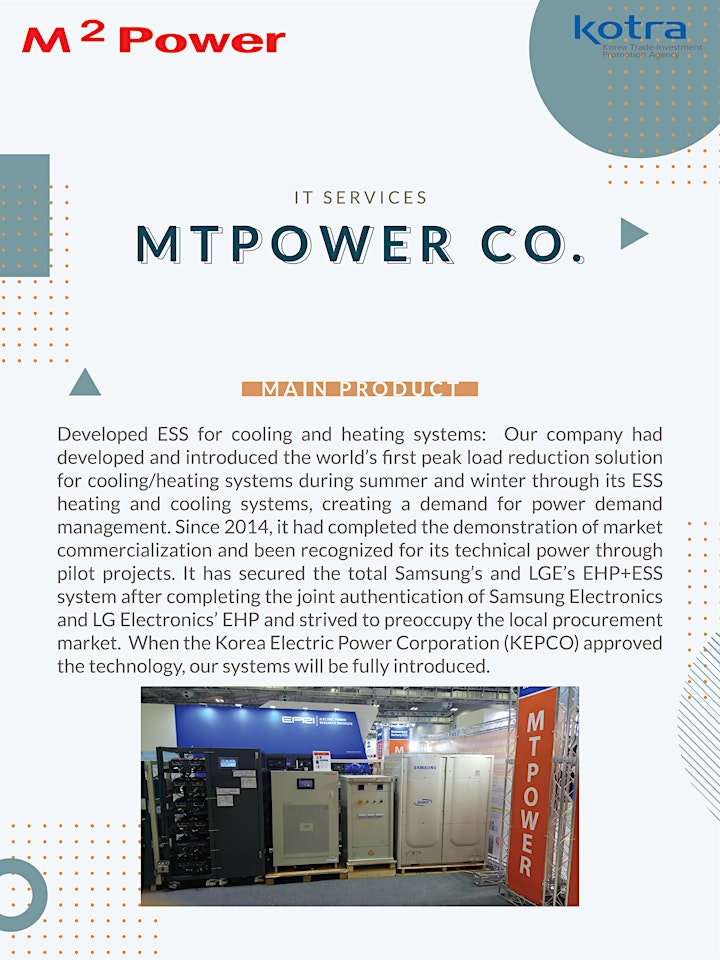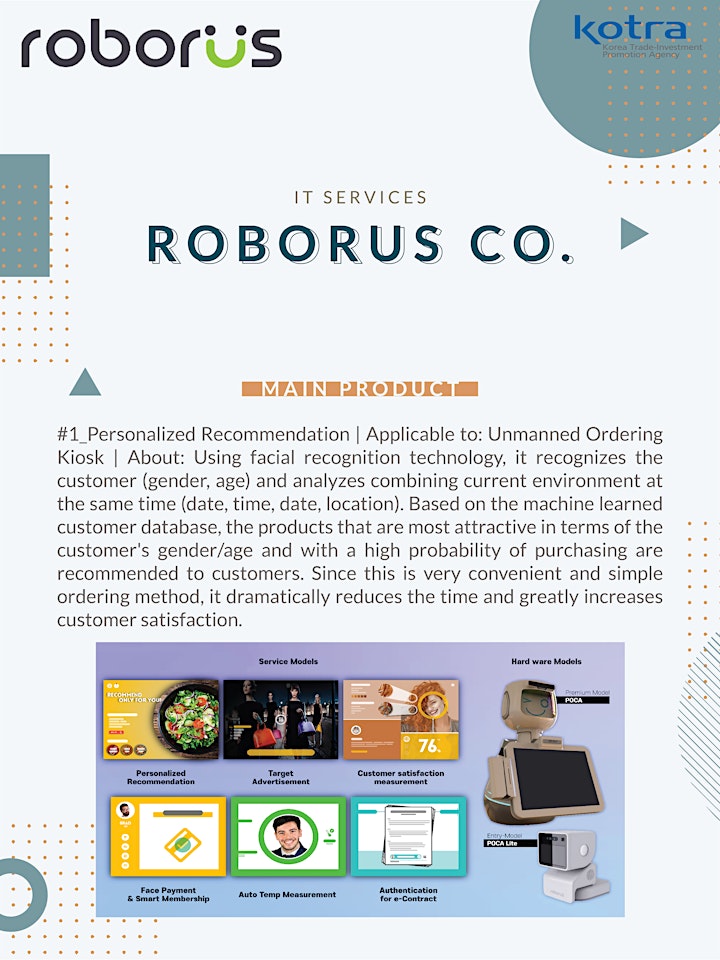 Organizer of [K-Global @ Silicon Valley 2020] Online Partnership Expo - IT Services