FIND YOUR PERFECT BUSINESS PARTNER!
About this event
We are pleased to invite you to K-Global @ Silicon Valley 2020 which is regarded as one of the most anticipated technology and investment conferences in the Bay Area. The focus of the event is to introduce Korean AI technologies and companies to the U.S market.
Promising biotech companies will showcase AI healthcare solutions and quality of life products. One-on-one virtual meetings will be provided for local partners regarding international exports as well as for strategic and financial partnerships in the private sector of Korea and the US.
Exhibition information
- Event : [K-GLOBAL @ Silicon Valley 2020] Online Partnership Expo
- Date : November 1st ~ December 4th
- Time : 3:00pm ~ 7:00pm (PST)
- Exhibitors (Biotech)
BRAINTECH: Personal urine analyzer
DEEPBIO : AI-based prostate cancer diagnosis
DTRON: Portable urine detector
HAMCOME INTELLIGENCE : mask-detecting access control system
MONITOR CORP : AI-based chest CT, lung cancer diagnosis
SALTED : IOT technology-based smart insoles
SMART DIAGNOSIS : Vital sign analysis through pupils
We would like to make new business opportunities through this virtual event. This event is FREE, and open to all! Resister Now!
Sponsor by
KOTRA(Korea Trade-Investment Promotion Agency)
3003 North First Street, San Jose, CA 95134
www.kotrasv.org / www.kotra.or.kr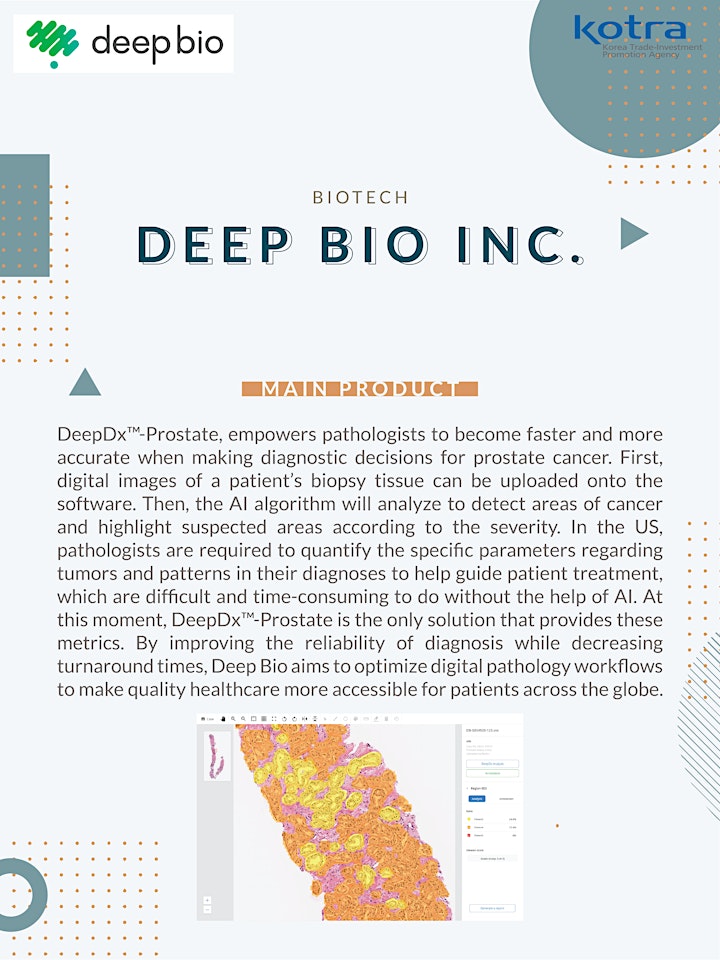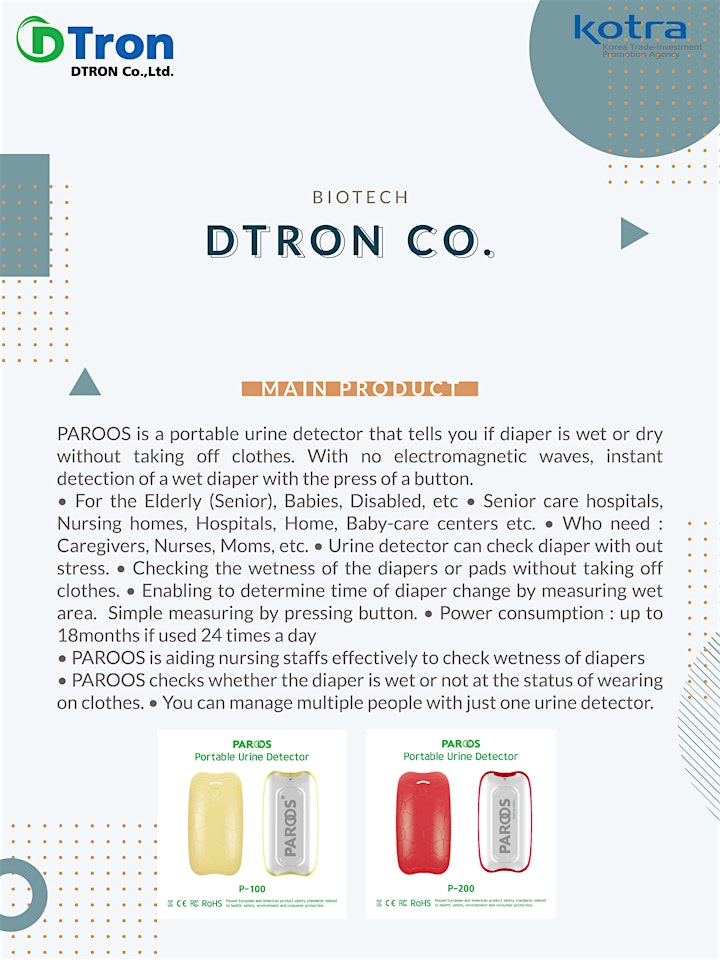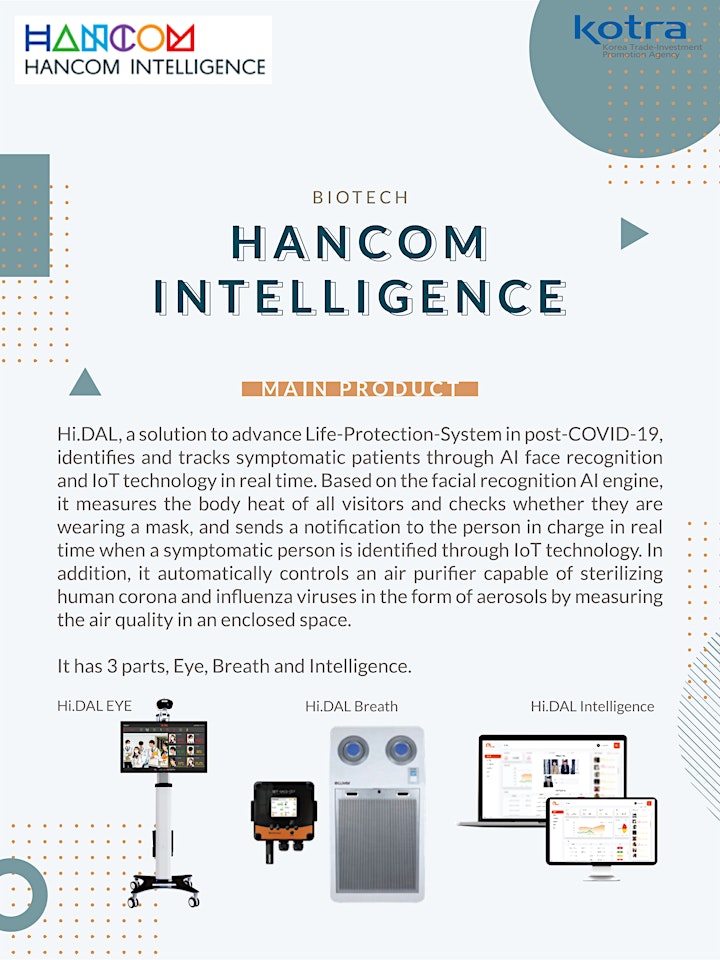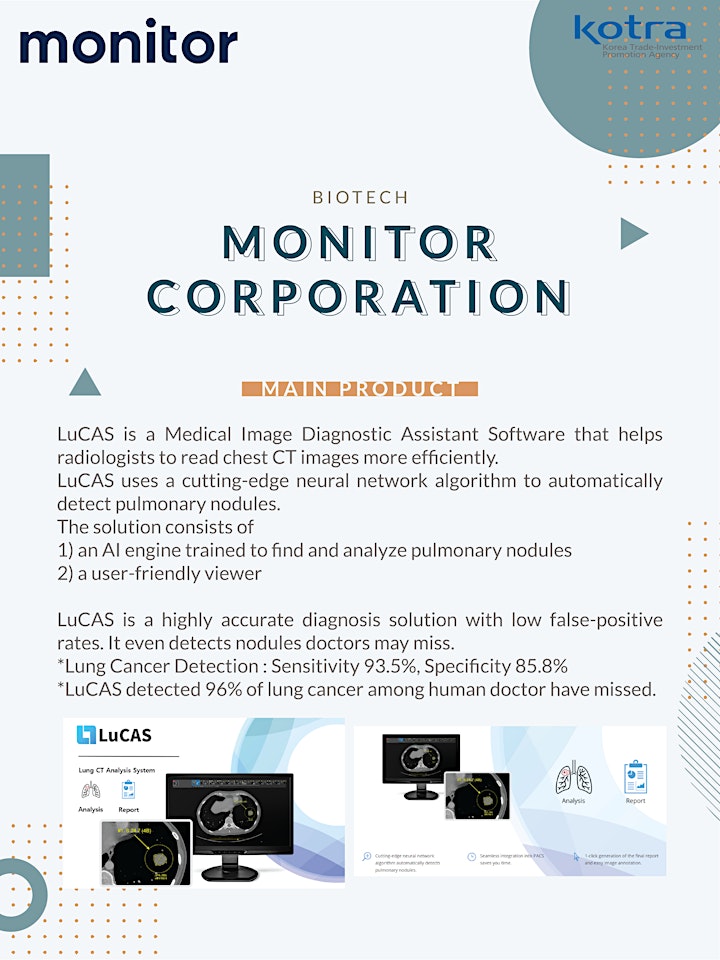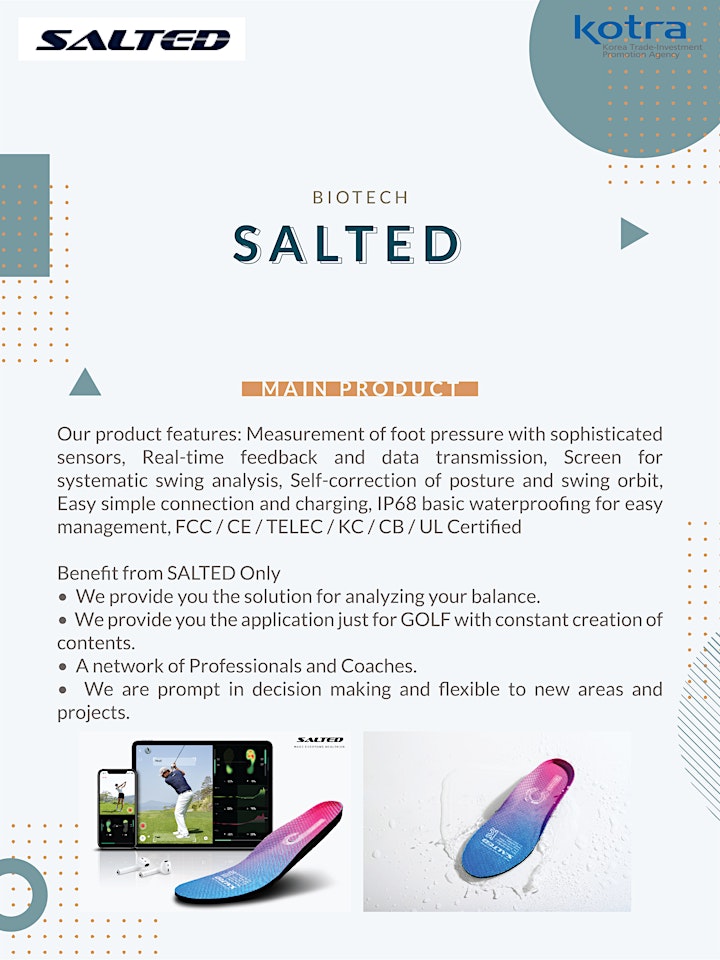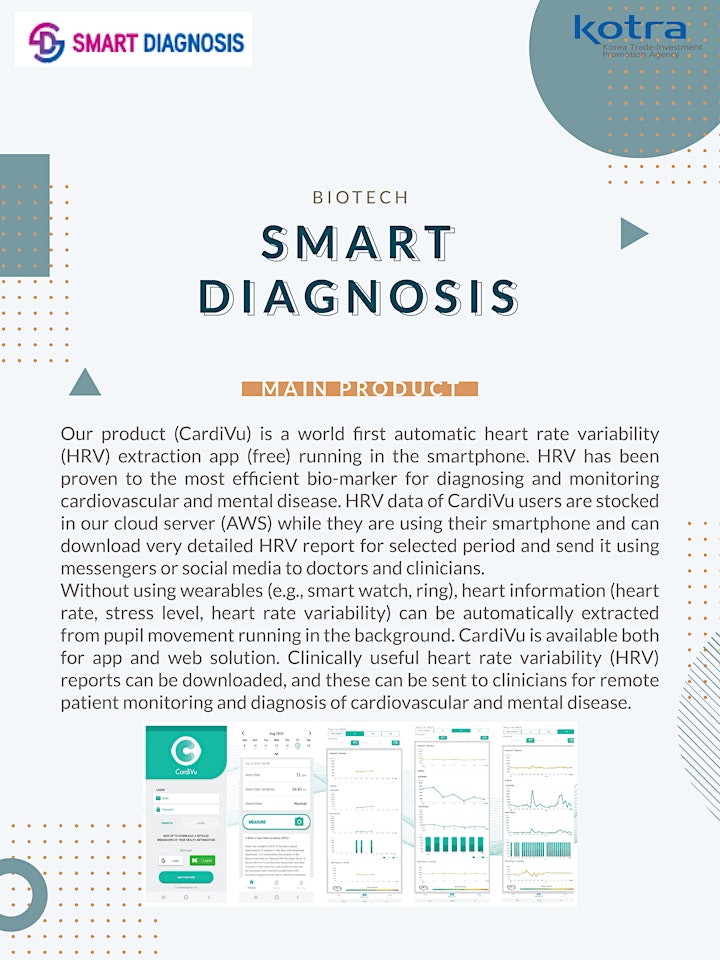 Organizer of [K-Global @ Silicon Valley 2020] Online Partnership Expo - Biotech