Description
Join K Ba-Nana for a special Women In Business event on Sunday, November 4th featuring Liz Kang Yates of K Ba-Nana, Jillian Peterson of Nordstrom, Brandy Brown of Marabou Design, and Carolyn Yuen Marino of Sweet & Power. Guests will enjoy an insightful panel discussion led by Sydney Mintle of Gossip & Glamour that will explore everything from career building, to work/life balance, diversity in the workplace, and strategies for success.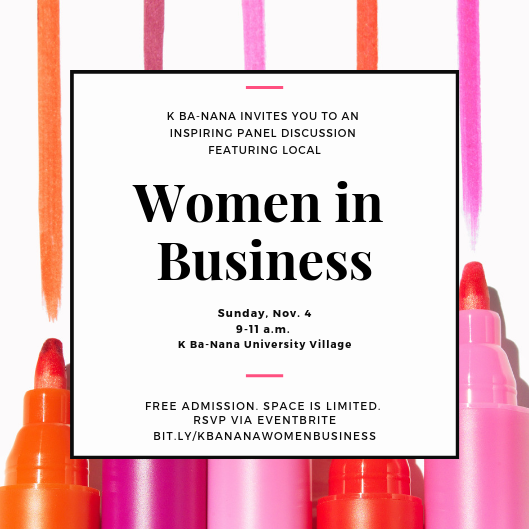 Moderator: Sydney Mintle, Gossip & Glamour
Panelists:
Liz Kang Yates, K Ba-Nana
Brandy Brown, Marabou Design
Carolyn Yuen Marino, Sweet & Power
Jillian Peterson, Nordstrom
This event is free and open to the public. Space is limited so get your tickets now! Learn more about this event and view full speaker bios here.