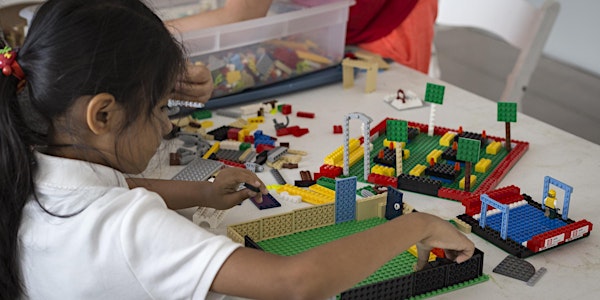 K-12 Architecture Family Workshop/Taller de Arquitectura Para Familias
Location
Queens Museum
Queens, NY 11368
Description
En español abajo
Join us at the Queens Museum as we engage kids, grades K-12, in architecture and design workshops, led by some our city's brightest organizations and partners for 2018.
We will have sketching, lego building, 3D paper model making, resiliency workshops, re-imagining community through drawing exercises, and more on this day. Please sign up so that we may plan accordingly and have enough instructors/materials for activites. Free. Walk-ins welcome.
PARTCIPATING ORGANIZATIONS BELOW

- Kidspire - 2D and 3D paper model making
- Project Petals | Builder's Program - drawing exercise re-imagining community(ies)
- NYCOBA | NOMA
New York Chapter of the National Organization of Minority Architects
- ORLI+ - City as Play resilient design modeling workshop
Operation Resilient Living & Innovation (ORLI+)
- AIA Queens | QEPA - sketching to lego building
American Institute of Architects | Queens Emerging Professionals in Architecture (QEPA)
You may stay as long as you want.
After the workshop, explore the permanent exhibit, The Panorama of New York City.
Pasen las tarde en el Museo de Queens, junto a nosotros, mientras compartemos talleres de arquitectura y diseño para niños y adolecentes entre Kindergarten a 12 grado. Los talleres seran manejados por los mejores instructores de varias organizaciones de Arquitectura, nuestros compañeros en 2018.
Tendremos actividades de dibujar, jugando y trabajando con Legos, maquetas de papel en 3D, talleres sobre el diseño resistente a los tragicos eventos naturales del momento incluyendo tormentas y huracanes.
Por favor de registrarse para que nos preparemos con suficientes instructores y materiales. Es gratis. Aceptaremos participantes aunque no se registren en el dia del evento.
ORGANIZACIONES PARTICIPANDO (Mas Informacion Pronto):
- Kidspire - maquetas de papel en 3D o 2D
- Project Petals | Builder's Program - dibujando y reimaginando comunidades
- NYCOBA | NOMA
New York Chapter of the National Organization of Minority Architects
- ORLI+ - "City as Play" taller de maquetas de diseños resistentes
Operation Resilient Living & Innovation (ORLI+)
- AIA Queens | QEPA - taller de dibujo y Legos
American Institute of Architects | Queens Emerging Professionals in Architecture (QEPA)
Se podran quedarse el tiempo que quieran
Despues de completar el taller, visite la exposición permanente, el Panorama de Nueva York

City as Play taller de modelado de diseño resistente