Campers find their creative muse on the beautiful grounds of the historic James Whitcomb Riley Museum Home!
About this Event
Registration for the 2021 Creative Writing Summer Camp at the James Whitcomb Riley Museum Home is now open! Every year, Professor Watermelon, aka Chadwick Gillenwater, guides campers as they find inspiration in the life and works of James Whitcomb Riley, as well as on our historic home and neighborhood.
Special COVID Guidelines
This summer the Home will offer an in-person camp with COVID safety restrictions. The attendance will be capped at eight campers, so reserve your spot now! Campers will be required to wear masks when inside, but the camp will include frequent, socially distant outdoor mask breaks, weather permitting. Campers will also have their own work space that will allow social distancing, and they will meet in the fully ventilated upstairs room of our spacious Visitor Center.
For those unable to attend in-person or interested in another option, this year's Creative Writing Summer Camp will include a virtual component. Throughout the week, virtual campers will tune in for an hour in the morning to participate in one of the day's writing activities with Professor Watermelon and an hour in the afternoon to share what they've written throughout the day.
Virtual Campers will also receive a special "museum in a box" with creative inspirations for the week's writing activities. For more information, check out our website or contact Chris Mize at cmize@rileykids.org.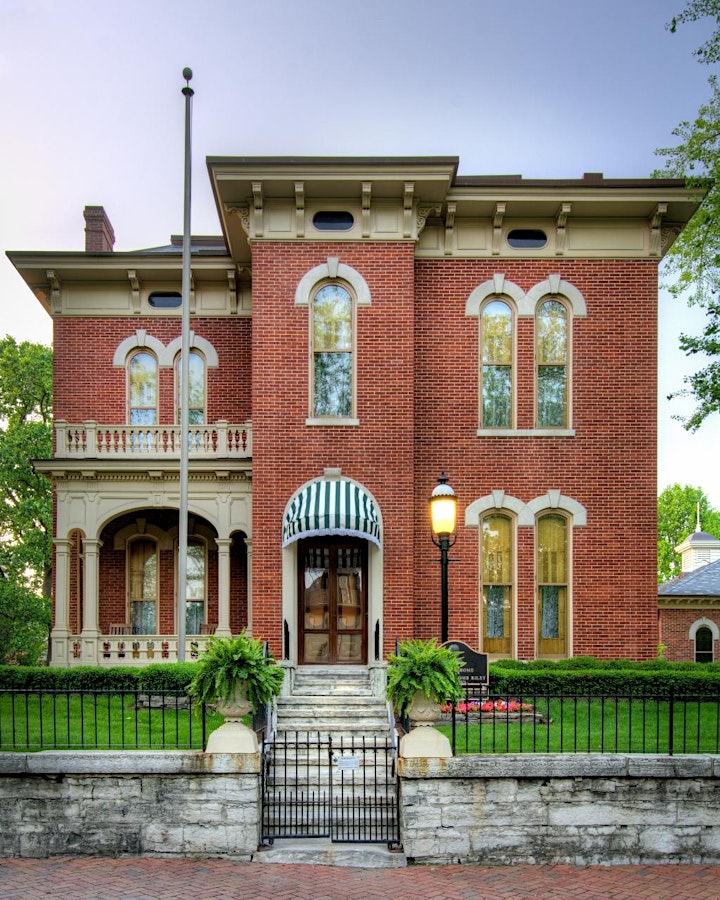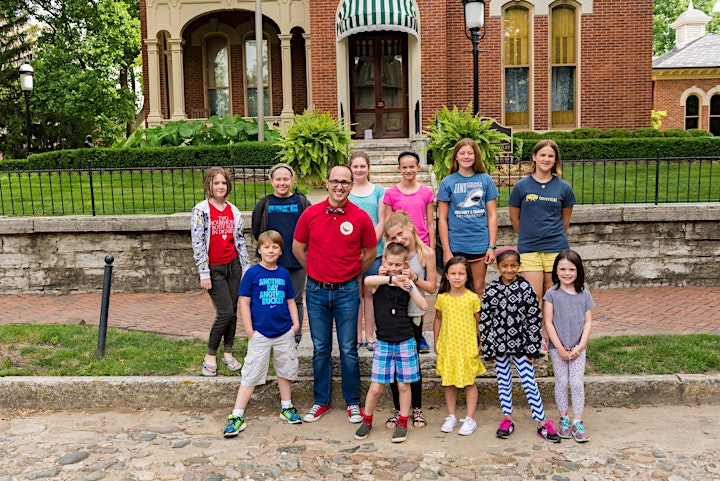 Camp Description
There will be two sessions of camp this year, the first from June 21st-June 25th and a second session from July 19th - July 23rd. In-person camps will run from 9am-4pm with an hour break for lunch as well a snack break in the morning and afternoon. Campers are to bring their own lunch; snacks will be provided. Weather permitting, all meals will enjoyed in the Home's spacious lawns and gardens.
During the week, campers will create original works of fiction, while enjoying creative writing activities. In-person campers will enjoy the opportunity to earn fun prizes daily, while virtual campers will receive a prize in their camp packages.
Chadwick Gillenwater, aka Professor Watermelon, will lead both sessions. As an experienced Creative Writing teacher and children's author, Professor Watermelon has many years of experience helping young authors find their own creative muses!
Registration is $200 for in-person instruction; $50 for virtual.
For more information, please contact Chris Mize cmize@rileykids.org.