Justin Christoph Hearth SoR Dinner

Thursday, July 25, 2013 at 7:00 PM (EDT)
Event Details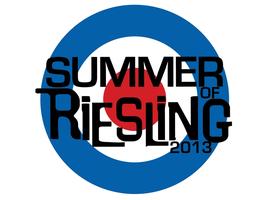 at
Hearth Restaurant
Thursday, July 25th, 2013
7:00pm
Can German Riesling age?
You bet your oxidized bottles of Bourgogne Blanc that it can!
Longevity is one of the characteristics of a great wine that deserves more thought...exactly what allows a wine to age (for decades, not months)? Well, disciples of the Riesling vine, it is acid, of course. Acid is the backbone, the structure, the vehicle that carries the DNA through the ages. So with all of this acidity present in our world, let's see some wines that have evolved over time and revealed even more wonders about this varietal.
To aid in this journey, we have enlisted our good friend and Riesling junkie, Justin Christoph.
He has sourced some impeccable examples of glorious older German Rieslings; these wines will serve as the basis
for many technical conversations as well as historical reference points.
$142.00* all inclusive
20 seats only
(Please note the 48 hour cancellation policy)
(Exclusive of $8.80 fee) 
Reception
Jagdschloss Riesling Brut, NV, Rheingau
First Course
CHILLED ZUCCHINI SOUP
Garlic Scapes, Garlic Chives, Pine Nuts, Parmigiano
Riesling Spätlese Trocken, Kaseler Nies'chen, Reichsgraf von Kesselstatt, 1999, Mosel-Saar-Ruwer
Riesling Spätlese Trocken, von Buntsandstein, Rebholz, 2007, Pfalz
Riesling Trocken, Grosses Gewächs Kirchspiel, Groebe, 2011, Rheinhessen
Second Course
ROASTED BEET SALAD
Labneh, Strawberries, Granola, Sunflower Sprouts
Riesling Kabinett, Waldracher Krone, Scherf's-Mühle, 1971, Mosel-Saar-Ruwer
Riesling Kabinett, Hochheimer Hölle, Schloss Schonborn, 1995, Rheingau
Third Course
BRAISED STONE BASS
Smoked Bacon Consommé, Peas, Green Garnanzos, Bulb Onions
Riesling Spätlese, Graacher Himmelreich, J.J. Prüm, 1971, Mosel-Saar-Ruwer
Riesling Spätlese, Wehlener Sonnenuhr, Max. Ferdinand Richter, 2001, Mosel-Saar-Ruwer
Fourth Course
WIENER SCHNITZEL
German Potato Salad and House-Smoked Bacon
Riesling Auslese, Ayler Kupp, Mattias Kramp-Eilens, 1971, Mosel-Saar-Ruwer
Riesling Auslese, Scharzhofberger, von Hovel, 2005, Mosel-Saar-Ruwer
Dessert
STRAWBERRY SHORTCAKE
Tarragon Cream, Balsamic Reduction
Riesling Trockenbeerenauslese, Niersteiner Hipping, Georg Albrecht Schneider, 1989, Rheinhessen
Have questions about Justin Christoph Hearth SoR Dinner?
Contact Hearth
When & Where

Hearth Restaurant
403 East 12th Street
New York, NY 10009


Thursday, July 25, 2013 at 7:00 PM (EDT)
Add to my calendar
Justin Christoph Hearth SoR Dinner