About this Event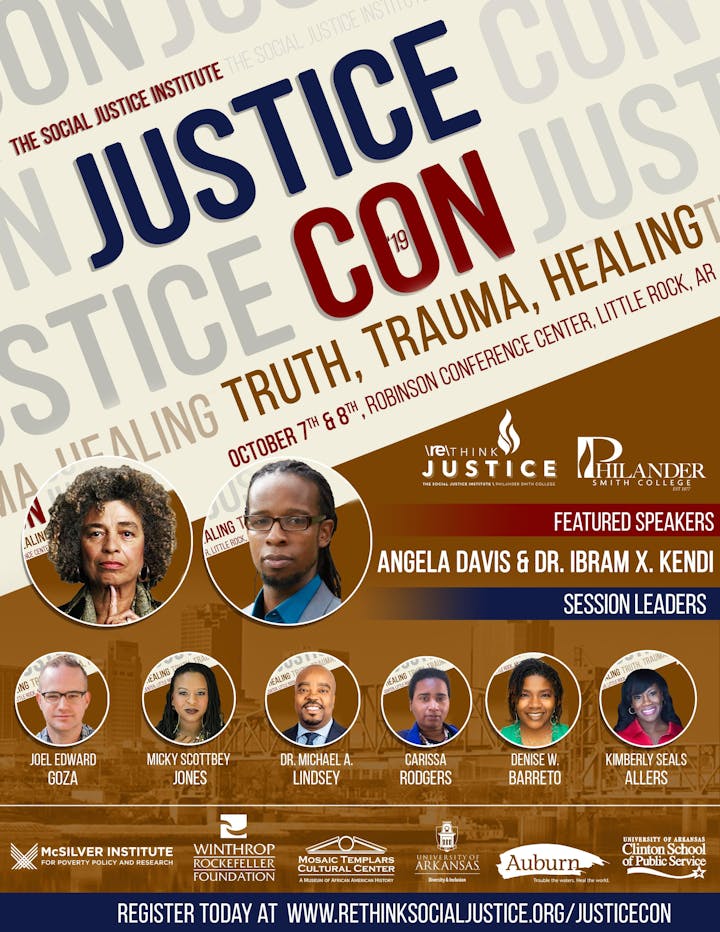 The Social Justice Institute at Philander Smith College will host the second annual JusticeCon on Monday October 7th and Tuesday, October 8th.
JusticeCon 2019 encourages students, activists, thought-leaders, knowledge-seekers and renowned speakers to join in sharing ideas and inspiring one another in the pursuit of social justice. Now in its second year, the conference has an expanded vision, and will bring together an intergenerational and cross-cultural group of individuals from across the country under the theme of Truth, Trauma, and Healing.
SPECIAL CONFERENCE EVENTS:
Monday, October 7th
General Session Lecture Featuring Dr. Ibram Kendi
Special reception and guaranteed seating for the October 7th, Dr. Ibram Kendi lecture and book signing at Mosaic Templars Cultural Center is open to the first 200 JusticeCon registrants. Open registration for the Ibram Kendi lecture will begin for the General Public on September 23rd.
Visit rethinksocialjustice.org for full conference details including speakers, schedule, and more.
Our Sponsors