Description
By any measure or metric you care to look at, America is slipping further and further behind on equity, social justice and well-being.
Why are our helping organizations - sometimes called the Nonprofit Sector or the Independent - so helpless in the face of mounting injustice and deteriorating living conditions?
What can we do about this? How can we get can some POWER to reverse this decline?
This one hour online session will review the disturbing trends that signal NONPROFIT FAILURE and will examine a few root causes. We will then discuss a few BOLD ideas to move us out of this sad situation.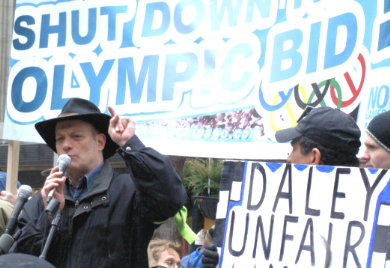 The presenter is Tom Tresser, a Chicago-based educator and organizer. Tom has been involved in a number of civic campaigns in Chicago over the years. He was a co-founder of Protect Our Parks (stopped privatization of Chicago public parks), No Games Chicago (derailed 2016 Olympic bid), the CivicLab (co-working space for social justice) and the TIF Illumination Project (data driven economic justice project).
The simple URL for this event = http://justice-is-failing-4-12-16.eventbrite.com.